Turquoise Star Quilt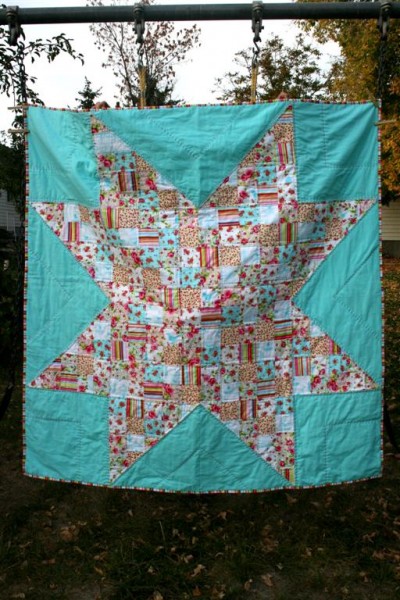 This quilt is just so… happy.  The colors are bright and cheerful and it makes me smile.  I finished it weeks ago but my computer has been unhappy and I wasn't able to get the pictures off my camera until now.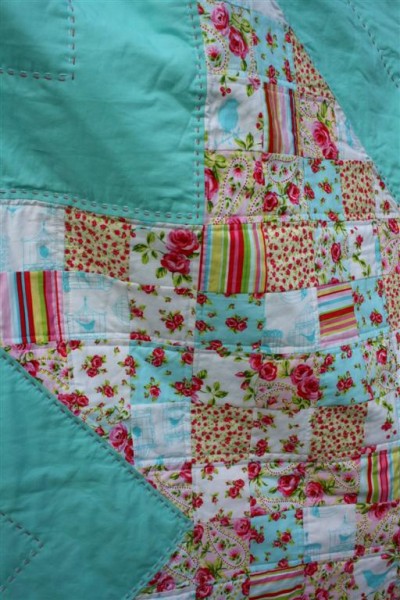 I love the patchwork star and I'm glad I tried hand quilting.  It wasn't overwhelming since I only hand quilted the turquoise background and it was a great project to learn on.  I'm sure I'll be doing more of it, especially after I saw how many lovely colors the Finca Perle Cotton is available in!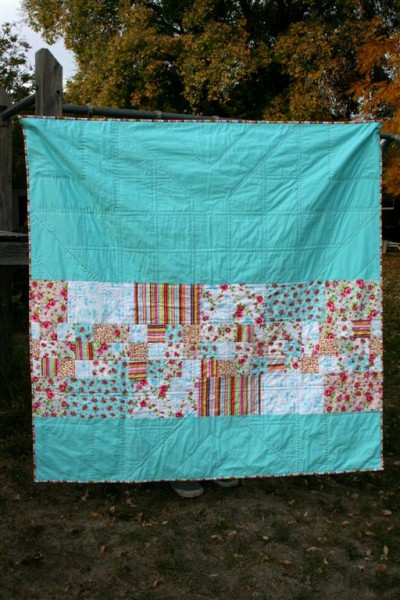 For the back I pieced together many scraps and used more turquoise solid.  I always love the way quilting lines look on the back of quilts.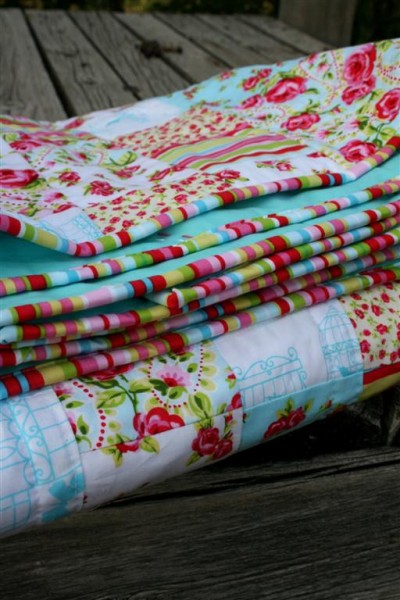 The quilt is bound in a cheerful stripe from the Tweet collection, of which this quilt is made.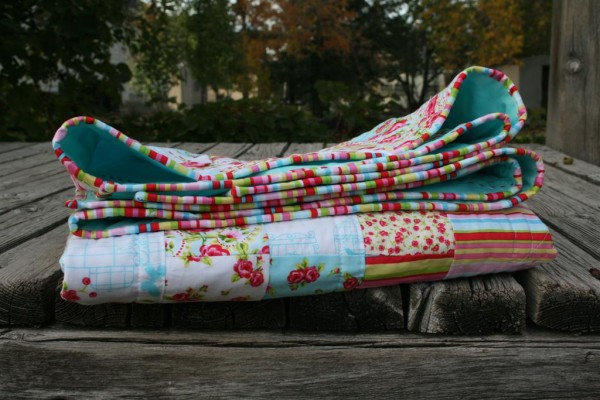 This is my 8th finished quilt for 2012.  I still have several I hope to complete before the year ends.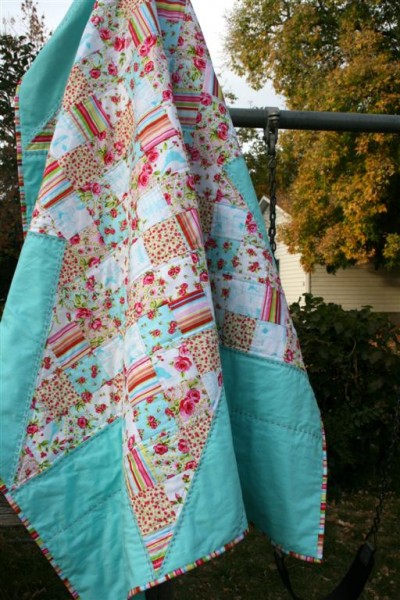 Stats:
size:  60″ x 60″ finished
fabric:  Tweet by Timeless Treasures (released early 2012), solid is from my stash, not sure of color or manufacturer (it doesn't match anything on my Kona card)
pattern:  made with the

Made in Cherry Quilt Along

perle cotton:  I used the Finca brand, size 8, and purchased it from

Yarn Bazaar

.
hand quilting:  See

Anna Maria's excellent tutorial

on hand quilting
Have a great day!
Jennifer