Joy, week 45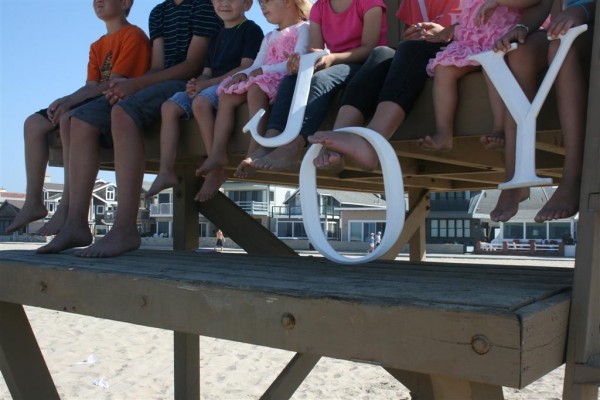 There is a rhythm that comes with keeping a home.  When the rhythm is just right, and especially when it's not in fast forward, there is a peace in it that I've never felt in any other setting.    It's a peace that lends beauty to mundane tasks and turns the rowdy play of children into music.  It expands until the heart is full and with all your soul you hope it never changes.    I experienced that rhythm tonight.
It was brief but beautiful.  I treasured every minute of it.
On the whole, my week was a little on the crazy side.  Several days felt like a series of continuous detours.  Someone forgot their lunch, someone got hit in the face and ended up with a bloody nose that now decorated all of their clothing and could I please bring a change of clothes to school, someone doesn't feel well at school and needs to go home, the bank made a mistake with our account, on and on it went.   When it started snowing on Friday I prayed silently, "Please let this weather get bad enough that soccer practice is cancelled!"  It did.  So we had one lovely day of no errands, no practices, no events.  YES.
I didn't choose joy as consistently this week.  Instead I caved in more often to stress.  I was away from home more often and had responsibilities that required extra time and focus.  It wasn't the kind of week I wanted, but I managed to get a lot done ( mostly because I had deadlines) and enjoyed a few extras as well.  It seems when we have weeks like this it's harder for me to stay on top of all the homework.  Not that the math homework doesn't get done or we don't read books, but that I forget to initial the reading logs and things like that.  Sometimes I feel like those little things all get together so they can turn into a mountain that stares down at me with a big flashing sign to broadcast my failures.  The feeling brings a portion of guilt, and also a flash of irritation and anger.  Aren't we supposed to be reading for the joy of it, not so we can check it off a list?  But I usually feel that way when I'm stretched too thin.  Which I was.
So I had a few occasions to stand apart from myself, observe what was going on, and ask, "Have I learned anything this year about joy?"  The answer is a resounding YES!  I've learned so many little things about feeling happy, like putting a smile on my face, singing a song out loud, doing the thing I'm dreading, that when I do feel stressed I have a bunch of tools in my pocket to fight back with.  When I'm feeling down about things I can't control, I am quicker to remind myself that I can't control it and focus instead on something I am able influence.  I know that a huge part of feeling joy is simply a matter of doing what needs to be done and putting a smile on my face.  I have learned so much.
So we got the house clean.  I had a dry pack canning activity in my kitchen.  My brother and his family were in town and we got to see them!  We had guests for dinner and it went great.  I heard Mindy Gledhill sing in a cozy mini-concert.  I got on the phone for a little book group chat with all the women in my family.  I went to another book club meeting and had a great time.  We made a big push in the sewing room and two teenaged girls finished quilt tops to display at a meeting tonight.  (They turned out so great!  I can't wait to share them tomorrow!)  The kids went on a hot chocolate binge as the temperatures plummeted and the snow whirled outside our windows.  We turned on the fireplace and enjoyed its warmth.  I even snuggled with my three year old on the couch in front of the fire and we both fell asleep.  It was a great week.  Crazy enough to make me feel like lots of important details were slipping through my fingers, but I suppose without it I might not have enjoyed tonight's perfect rhythm so much.
The coming week is our last full week before Thanksgiving and then, in the blink of an eye, the holiday season will be in full swing.  I have so much I want to do and I'm going to do my best to get it done, but I hope I'll have the wisdom to slow down when it's time for that so I can savor the wonder of Christmas.  Only seven more weeks in 2012.  What a thought!
Have a great week!
Jennifer