Swooning for Christmas
I had this idea in the spring when I finished my

swoon quilt

, sketched it out, and then it sat.  It sat while my son broke his ankle and had surgery, while my husband blew out his knee and had surgery as well.  It sat through four months of crutches, through summer vacation, soccer seasons and the rest of life.  But I kept looking at it.
At last

I started

.  Now it is done.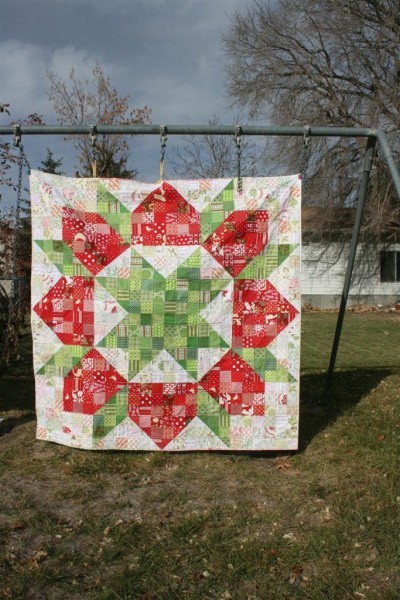 A large scrappy Swoon quilt to snuggle under while we read Christmas stories!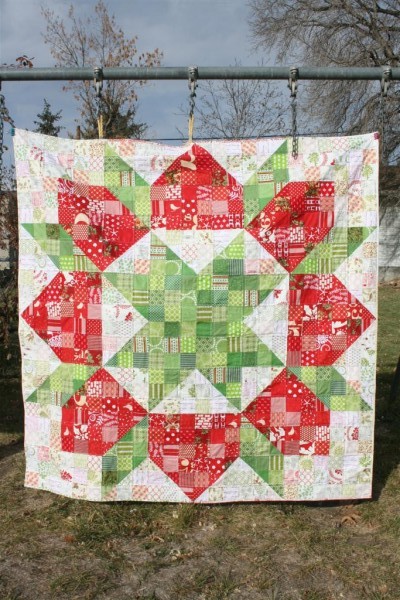 There are 108 half square triangles and 492 squares of fabric in this quilt, all simply pulled from my stash.  The quilt measures 72 inches square, just a few inches smaller than the

original Swoon quilt

.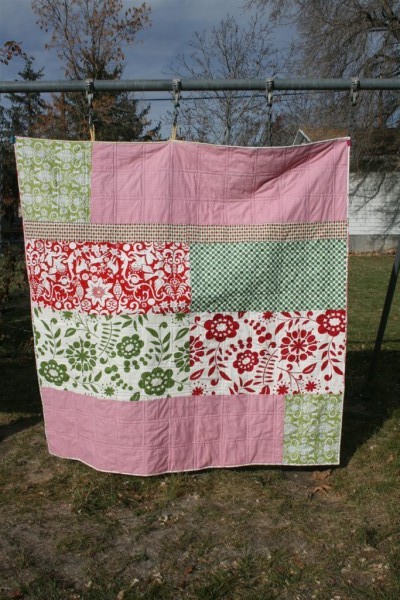 The backing is pieced and the quilting is simple.  I found that there was so much activity in the quilt with dozens of different fabrics that the quilting hardly showed up at all, so I kept it basic.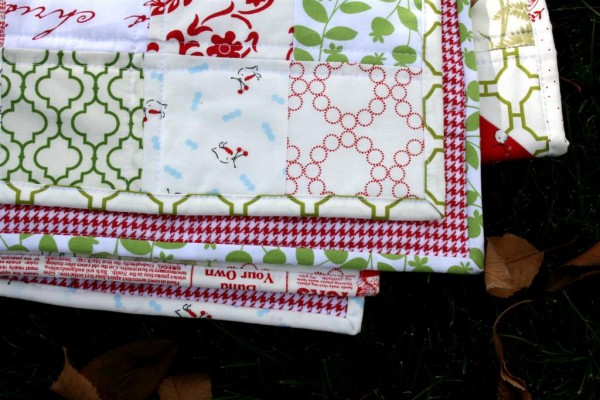 I went with a scrappy binding as well.  After I finished it, I had it laying flat on the floor so I could cut all the stray threads off.  As I worked my littlest girls marched and danced all over it, then sat down and started playing I spy with the fabric squares.  I love that this quilt will be large enough for several of us to snuggle under, and that it will supply lots of fun hunts for their favorite squares.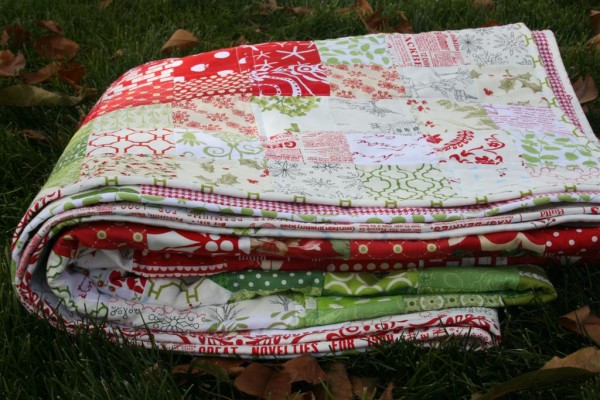 Many loved fabric prints are included in this quilt.  Some that I've saved for too long and others that are the last little piece I had. Some that I purchased this year (such as Aneela Hooey's Cherry Christmas) and hope I never run out of.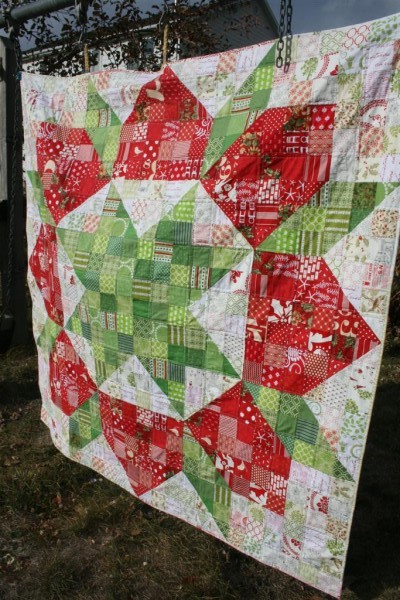 The holidays are fast approaching!  I'm so happy to have this project completed with plenty of time to enjoy it.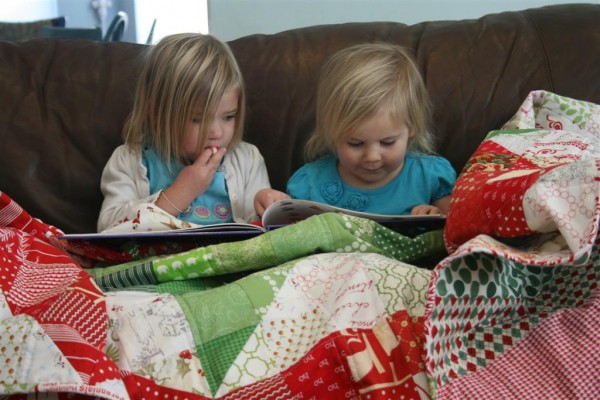 In fact, we already are!  THIS is the best part of quilting.




Jennifer