A temporary spot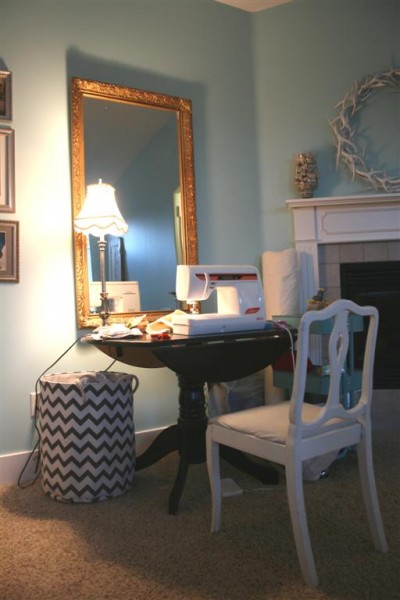 I was expecting a quiet Thanksgiving weekend.  Instead, we're having unexpected company come to town.  (Unexpected, but certainly not unwelcome.)  It's kind of thrown me for a loop to get everything ready.
I've been up early every morning this month to sew, and am getting a lot done.  I didn't want to lose the entire weekend where my goals are concerned, so I made a little sewing spot in my room.  My poor husband gets to roll over at 5 a.m. when I start.
As I sat there in the darkness this morning, I realized it looks rather cozy.  It's not a very effective space, but I did take a few small projects upstairs to work on when I can.  I'm feeling a little "empty" emotionally, so I have a quiet place to run to and regroup when I need a break.
I'm off to work in the kitchen!  Have a great holiday.
Hopeful Homemaker