Chevron Christmas Pillow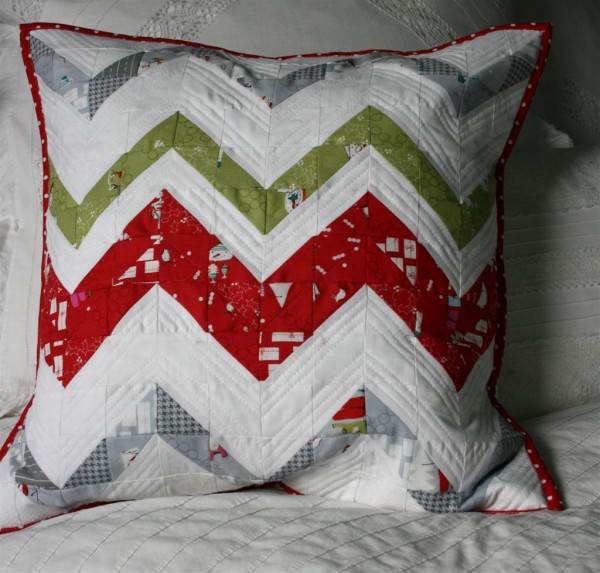 I wanted to sew something Christmasey for my sister this year,  something she could enjoy in her cute house.  Knowing she liked Aneela's Cherry Christmas line, I snapped up a charm pack and started cutting.  I did have to add a few gray scraps to make the pattern work how I envisioned it.
It seems the Utah gray clouds have descended, thick and heavy, making photos difficult.  I was operating with a deadline, though, so this is as good as it gets!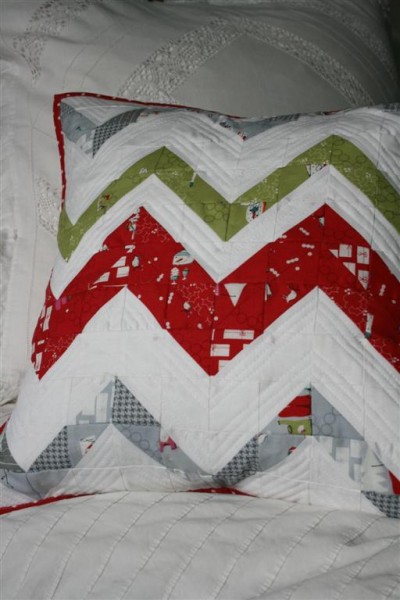 The pillow is made almost entirely of half square triangles, with a few solid white squares here and there.  The squares finish at 1 and 5/8 inches across.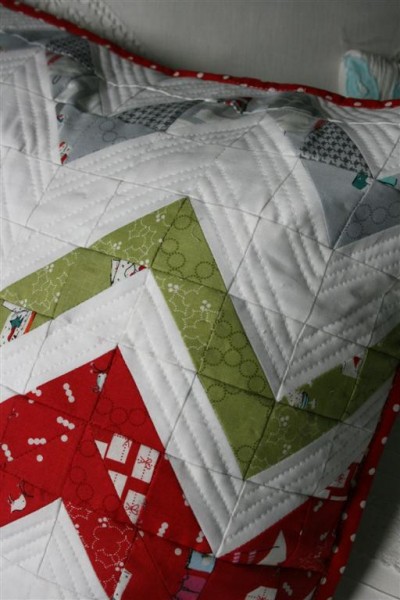 I quilted only on the white in lines 1/4 inch apart.  I like the way it adds detail and movement to the pillow and makes the colors stand out.  I finished the quilt with a simple white envelope back and bound it in a red polka dot print.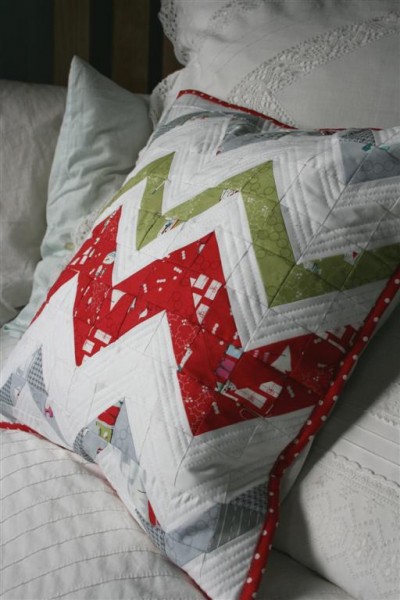 I'm hoping she enjoys it.  The pillow measures 20 inches square, the same as

this pillow I made for her

birthday.   I'm toying with making a second one with rest of the charm pack (I only used half of it!)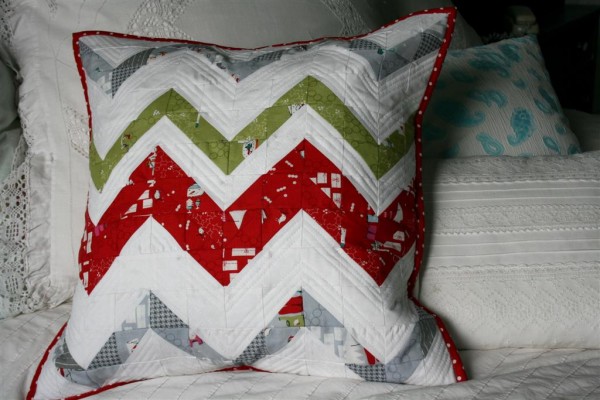 I have loved sewing some holiday themed gifts this year.   This weekend I also sent my

Vintage Holiday quilt

off to a new home.  It's fun to give them early so they can be enjoyed during December.