Christmas Mantel 2012
I decided to place just a single Nativity on our family room mantel this year.   In my head the decor was going to be different, but now that the season is here my heart just wants simple.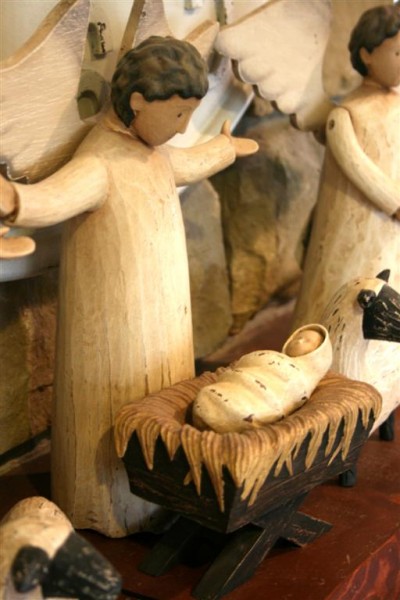 After all, the only thing I really want for my children during this season is to have as many moments as possible when, in their hearts, they are kneeling beside the manger because the angels are singing in their hearts.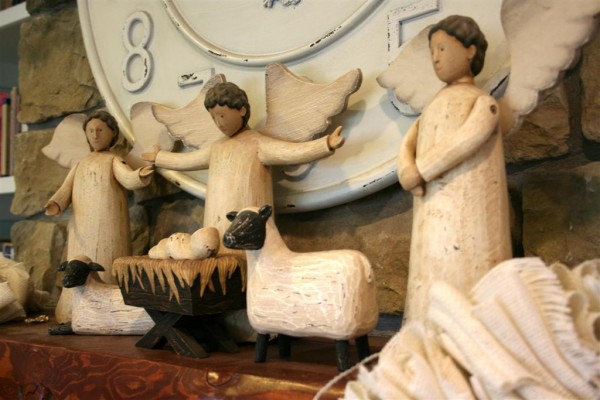 The log that constitutes the mantel presents some interesting challenges.  It's not nearly long enough to use those adorable stocking hangers, especially with a family of ten.  My solution has been to hang a garland of some kind from it and put the stockings on that.  In the past I've used greenery but I wanted to keep the white theme, so I made a simple white burlap garland instead.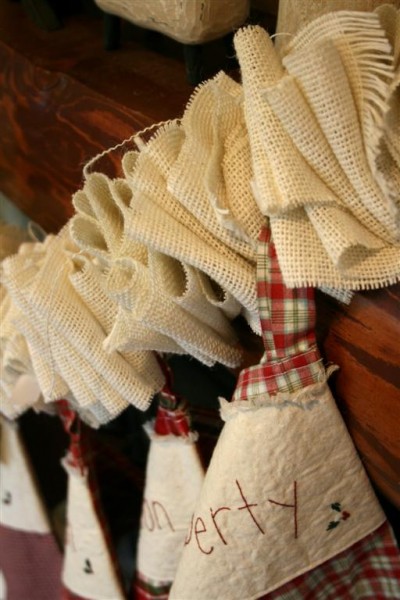 I started making these stockings years ago when we were adding a child to our family every 18-21 months.  I never knew how many we would end up with so I started making each stocking out of a different plaid fabric with their name embroidered on it in my handwriting.  That way I could make as many as we needed over the years.  My baby is three and I'm working to finish hers right now… finally!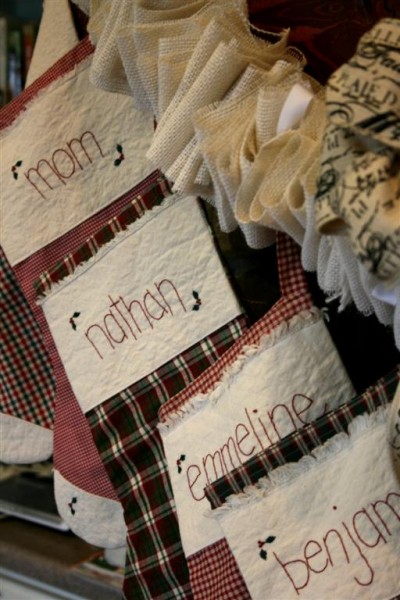 The final touch is a simple bow in the center of the burlap garland.  Last weekend I was shopping with my mom and found this awesome text print linen ribbon.  Too often I "save" the things I like the most so I'm very proud of myself for cutting into this within two days.  I am kind of wishing I'd bought two, though.  It's just so pretty!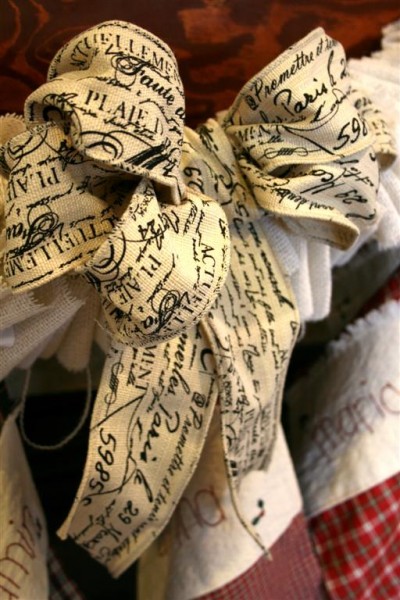 And so the stockings are hung and the children filled with excitement.  Welcome, Christmas!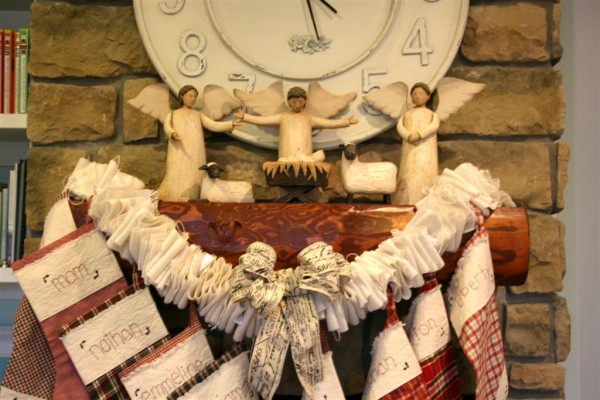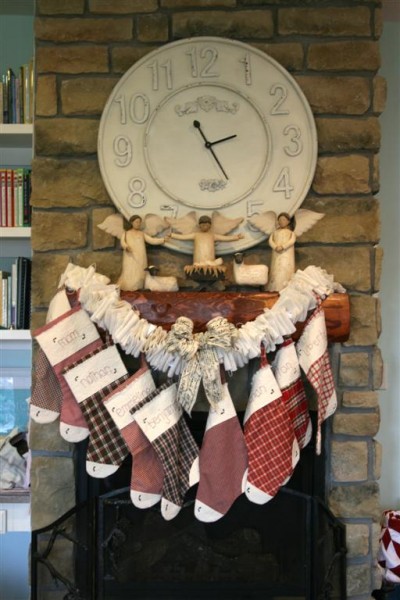 Linking up here.