Christmas Star Quilt
In addition to my

Scrappy Swoon quilt

, the

Vintage Holiday quilt

, and my

Chevron Christmas pillow

, I also made a Christmas quilt for my mom.  It's a Christmas take on the

Turquoise Star quilt

I made this year along with the

Made in Cherry Quilt along.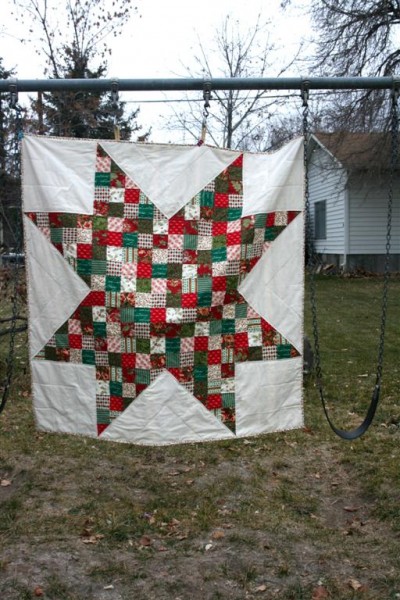 Once again, I made the 60 inch square size quilt.  The squares are 3 1/2 inches unfinished and I had fun cutting into Christmas fabric I've had for years to make this quilt.  My mom likes traditional Christmas colors and I hope she loves it as much as I loved making it for her.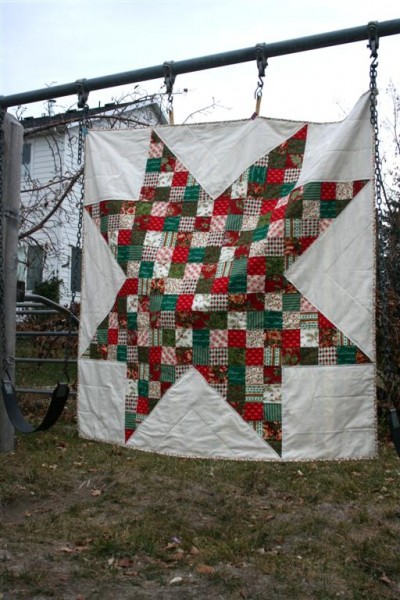 For the backing I used a large piece of  fabric I had which coordinates with most of the fabrics in the quilt.  If I remember correctly it's an April Cornell collection from years ago.  I added a red floral and a green floral to complete it.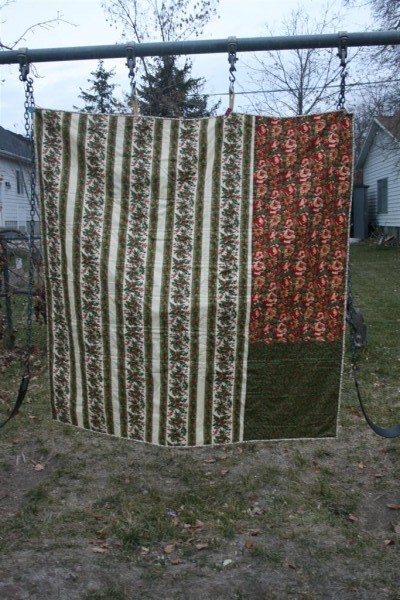 The stripe is a pretty holly pattern which I've always liked.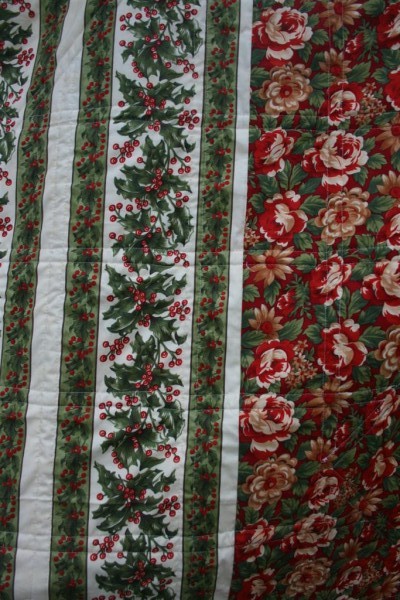 For a binding I opted for a low volume fabric, one that adds a hint of color while mostly blending with the cream background of the quilt.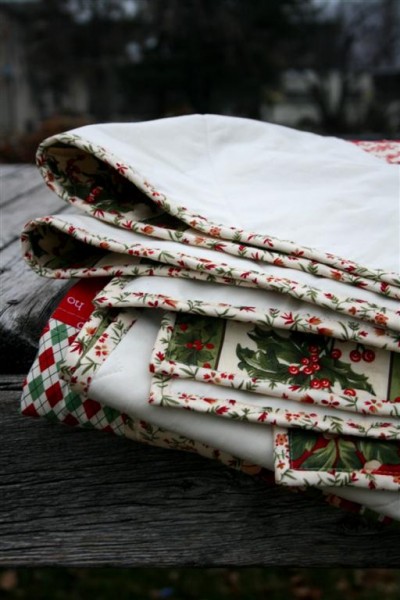 And so it's done.  A bright, crisp, traditional yet modern Christmas quilt.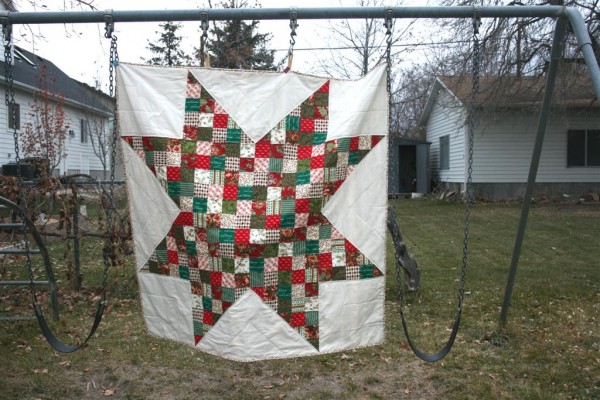 It went home with my Mom on a plane last week to be part of the holiday festivities where I grew up.  I hope very much that it contributes to a feeling of warmth and love there in the next few weeks.  Much as I'm happy to be in my own house with my own large family for the holidays, there is always a brief wave of homesickness that washes over me when I think of who's gathered there, a wish to join them, to somehow be in both places at once, a longing for those safe happy Christmases of my childhood where the days and hours flowed perfectly because I was a child and my Mom was hard at work.  I miss it and I long for it, and then I look around and realize I'm still living it, just on the other end, the giving end, and that it's part of life's great circle for me to be where I am.   And I wasn't making quilts then, either.  I'm not sure I could give that up.  🙂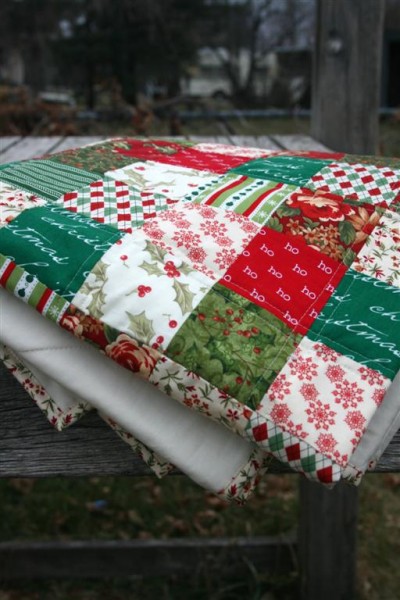 Isn't it wonderful the memories we can wrap ourselves in while warm quilts warm our toes?
Merry Christmas!
Jennifer