Joy, week 51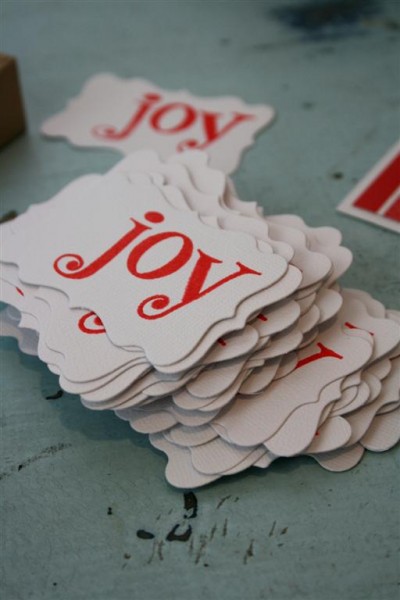 Tonight is the night.  Eight makeshift beds make the room an obstacle course as they slowly calm down, some more willingly than others, for our annual tradition.  On December 23rd the children all sleep around the Christmas tree.  It's been a tradition since I was a girl, and we've continued it with our own children.  The only bad thing about it is the slight panicky feeling I have when I consider what still needs to be done in the next 24 hours.
Still, this night only comes once a year, so we're going to dim the lights and read Christmas stories until everyone falls asleep.  Tomorrow will bring a day divided between the kitchen and the wrapping table and hopefully it will all get done!  Here's what I know:  Christmas will come, no matter how much I get done, and we'll make great memories and it will all work out.  Like millions of other parents, I've had so many ordinary moments with my children this week that are more precious to me because I'm thinking of families in Connecticut whose only wish would be to have their dear one back for one more hug, one more story, one more anything.
We had a great week, a busy week.  Lots of doctors appointments, errands, visits with friends, delivering of small delights.  We celebrated a birthday this week; my 4th daughter is now five years old.  Everyone seems to be mostly recovered from the junk we were all down with last weekend.  We attended a beautiful performance with the oldest five children, a Christmas tradition that is always a healing experience for me.
It all sounds wonderful, doesn't it?  For the record, and for the sake of honesty, here's how it's playing out.  My husband opted to read the stories tonight because I still sound like a frog, so I'm sitting here typing as I listen.  Our oldest was asleep almost as soon as he held still, his body trying to recover from his recent injury and the junk we've all had.  The other boys are willing participants, listening quietly to the story from their chosen spot.  The girls are another story.  Our fourteen year old wants to sing and dance and wrestle… anything other than working WITH her parents.  The three year old decided to play with her eight year old sister and a mis-directed kick resulted in a bloody nose.  Except that she said nothing about her bloody nose, but walked to the bathroom, then decided she didn't know what else to do, so she walked back, dripping blood all over the place.  After the long pause for cleanup and emotional calming, we're back in the family room for more stories.  The ten year old is torn between listening and following her big sister's obnoxious example.  Angry about it all, our fourteen year old goes to the basement to kick soccer balls at the ceiling in the area directly beneath us all.  It makes me laugh as I watch the circus.  I'm reminded how much WORK it is to preserve traditions, especially in a large family with a spectrum of ages and stages.  I know it was like this for my parents, too, but they stuck with it, and instead of remembering the bloody noses we have the gift of accumulated memories, years of consistency distilled together to leave us with a golden memory and glittering letters that say "ALWAYS."  So we persevere, reminding ourselves that our children will leave home with that same accumulation of memories, and in this case, at least, it will be as golden as the one I left home with years ago.
And with that I'm going to take my disgustingly behind schedule, sleepy self and sign off so I can lay by the three year old and get her to sleep.   I've been going through my list of goals for 2012, crossing off many and shaking my head at my failure in others.  I'll report in full soon, but right now it's time to be a mom.  A very lucky, happy mom.
Merry Christmas!