The New Year
Last night my husband and I left our home at 12:15 a.m. to make the rounds and pick up a few of our children who were scattered at various homes.  As we drove down our street I was dazzled by the freshly fallen snow and the way it caught the light of the street lamps and of our headlights.  It was as if someone had covered the ground with glitter… I'd never seen such glistening snow, especially in the dark of night.  It was lovely.  As we drove through a few cities to collect everyone, we enjoyed many impressive displays of fireworks over different neighborhoods and a few lines of magical lanterns following each other into the sky like bows on a kite string pointing down to the general area from which they were launched.  I smiled as I pictured the many families and friends bidding farewell to 2012 and welcoming a new year in the company of people they love.  It made me grateful for the circle of family I enjoy, and the memory of the evening I had just spent piled up with my younger children and husband on the couch in a marathon viewing of my favorite movie:  Pride and Prejudice (the BBC version).  Truly, it's a wonderful life and I'm thankful to greet another year.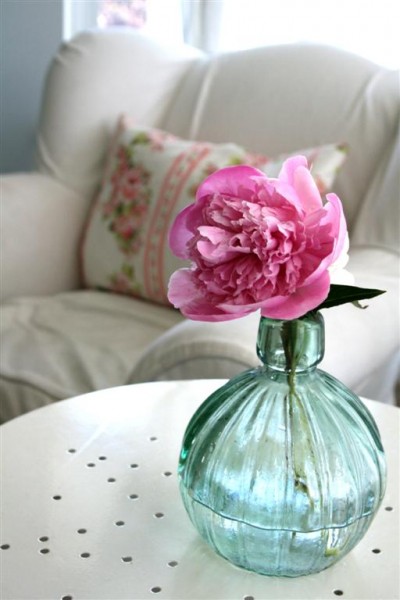 Today I'm so full of excitement and ideas and things to do that I'm going to save my 2013 New Year's Goals post until Sunday, when I'll introduce my plan for the year.  I've been working on it for a couple of weeks and feel really good about my goals.  There is every reason for 2013 to be a great year and I want to do my part to make it happen.  One thing is certain:  I am reaching more of my goals since I began posting and reporting regularly about them on my blog than I ever did before.  I'm getting better at setting and achieving goals and that's a wonderful skill to grow in.  This will be my 4th year!
So, in honor of the new year, and in case you haven't made your own resolutions yet, I invite you to read two articles.  The first is a great way to remember and appreciate what you experienced in 2012 (and no, it's not too late to do that).  It also offers suggestions for ridding your heart of bitterness and starting the year with a heart at peace and a life of energy.  I thoroughly enjoyed reading it and gleaned great insights from such wise counsel.  The second is a more practical article, reminding us how to set effective goals and offering suggestions for making your resolutions more likely to last.. and happen.  I appreciated the reminder to take my lofty goals and build some small but effective steps and measuring sticks beneath them.
Whatever 2012 held for you and yours, and whether you wished it goodbye wistfully or in relief, I hope that 2013 will be a year of fulness and joy for you.  May we all be blessed to become better people in fundamental ways and to recognize and act on opportunities to make our dreams come true.
Happy New Year!
Jennifer