Scrappy Swoon Quilt Along!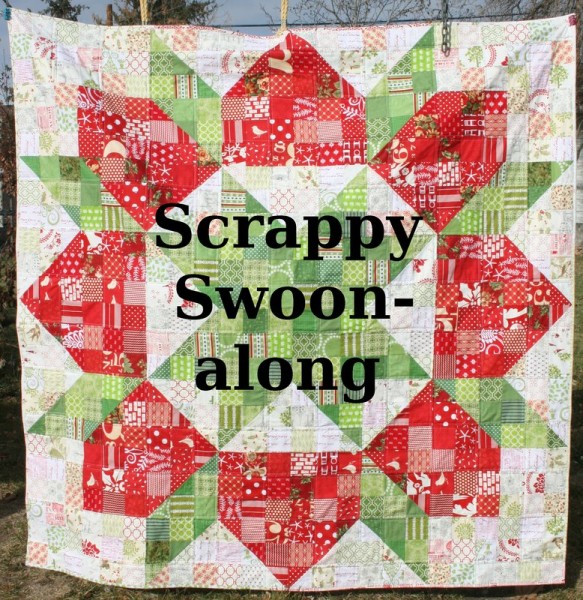 I am so excited to announce the Scrappy Swoon Quilt Along!  I first shared

my quilt

in November, and there has been enough interest in it that I've decided to host a quilt along so you can make one too.
My project was inspired by the talented

Camille Roskelley

of

Thimble Blossoms

whose Swoon pattern swept me (and so many of you) away with it's beauty.    This large scrappy version of a single block was inspired by Camille and the hundreds of amazing

Swoon projects on Flikr

.  Making the scrappy Swoon is completely different than making the

original Swoon pattern (which I recommend you try if you haven't already),

so Camille has graciously given me permission to offer this quilt along.
And so, who's in?  Want to Swoon with me?  What better way to start the year?!
Start looking at your stash/scraps to choose three colors for this quilt:  a background color and two contrasting colors for the block.  You'll need pieces at least 3.5 – 4 inches squares/strips, and lots of them!  Right now my fabric stacks have more than twenty prints per color in them.  For this quilt, the more the merrier!
I've decided to make mine using more whites (not necessarily "whites", but definitely low-volume) for the background: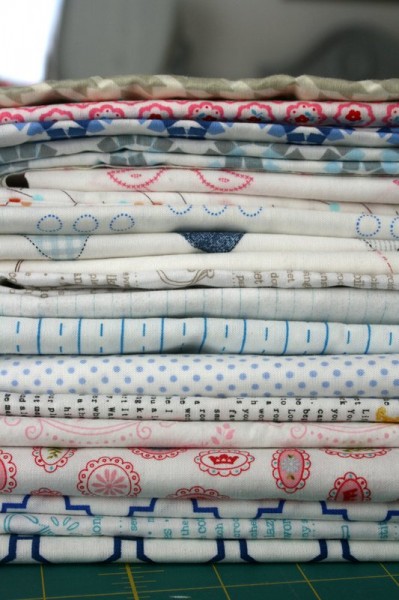 My primary color (the color of the center star) will be this collection of mostly dark pinks: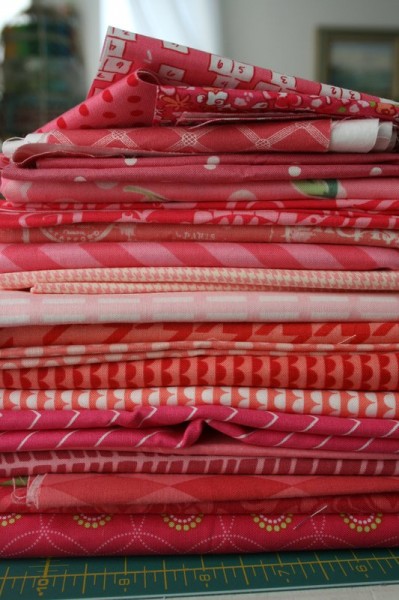 And my secondary color (the color of much of the outer ring around the star) will be navy and royal blues: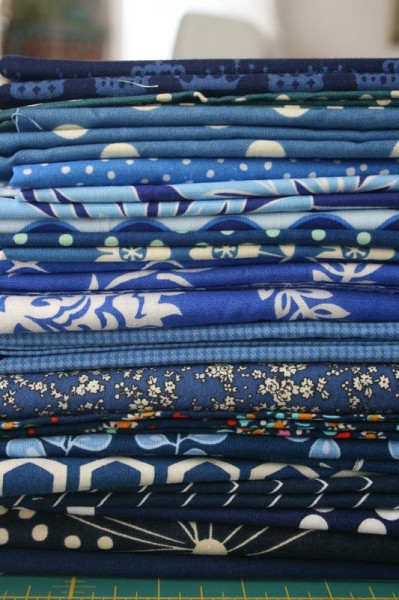 You don't know how much I wish I could get my hands on a few pieces of the navy blue fabrics in Bonnie & Camille's upcoming collection,

Happy- Go-Lucky!

I so wish they were available now so I could scoop some up.
Ok, so raid your stash and start your piles.  I've started a Flikr group which you can

join here.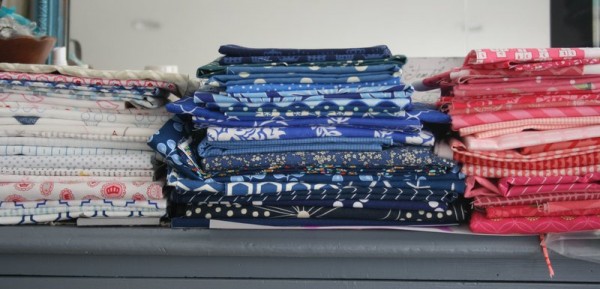 Meet back here next Monday, January 7th, for more specific fabric requirements and a conversation about selecting prints for this super-scrappy project!  We'll begin in earnest on Monday January 14th.
Spread the word, and see you soon!
Jennifer

** Click here for the next post in this quilt along