Choreography Quilt Top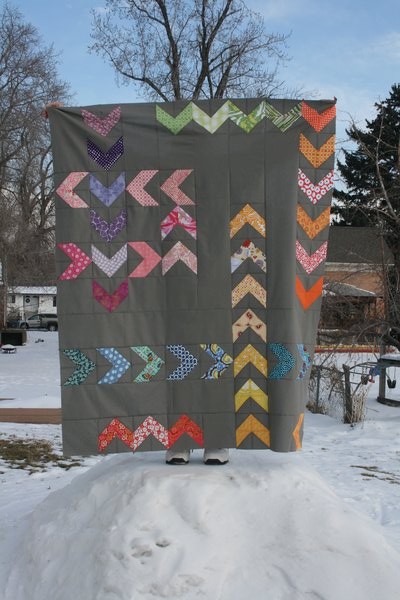 I love the color and movement in this quilt top.  It reminds me of dancers moving in different positions across a stage.
This quilt top is the first project I started in 2013, and I'm pleased with the results.  One of those times when what I pictured actually works!
Now off to piece a back…
Jennifer