In the sewing room, no.3
It just wasn't a week for sewing, I guess.  Too many random things going on.  Here's what I managed to do in a few stolen moments:
My scrappy trip blocks now number 12.  I'm planning on making 36, so I'm 1/3 there.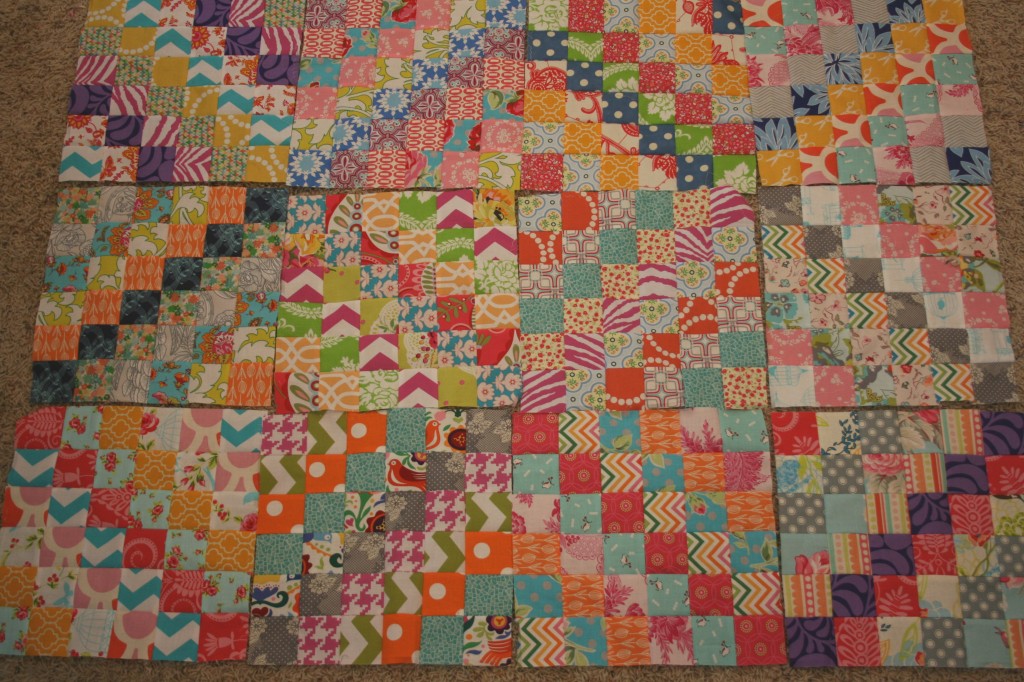 With my

Choreography quilt top

finished, it's time to knock out the backing.  I have a few more pieces to finish and then I'll lay it all out.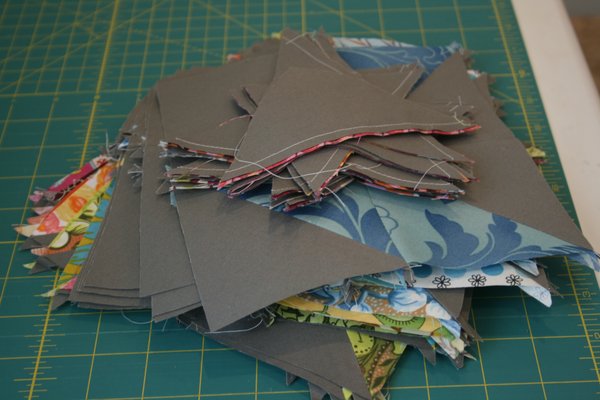 And finally, I found a few minutes to sew my strips together for the star points in this block.  Now I need to piece the block.  Y seams, here I come!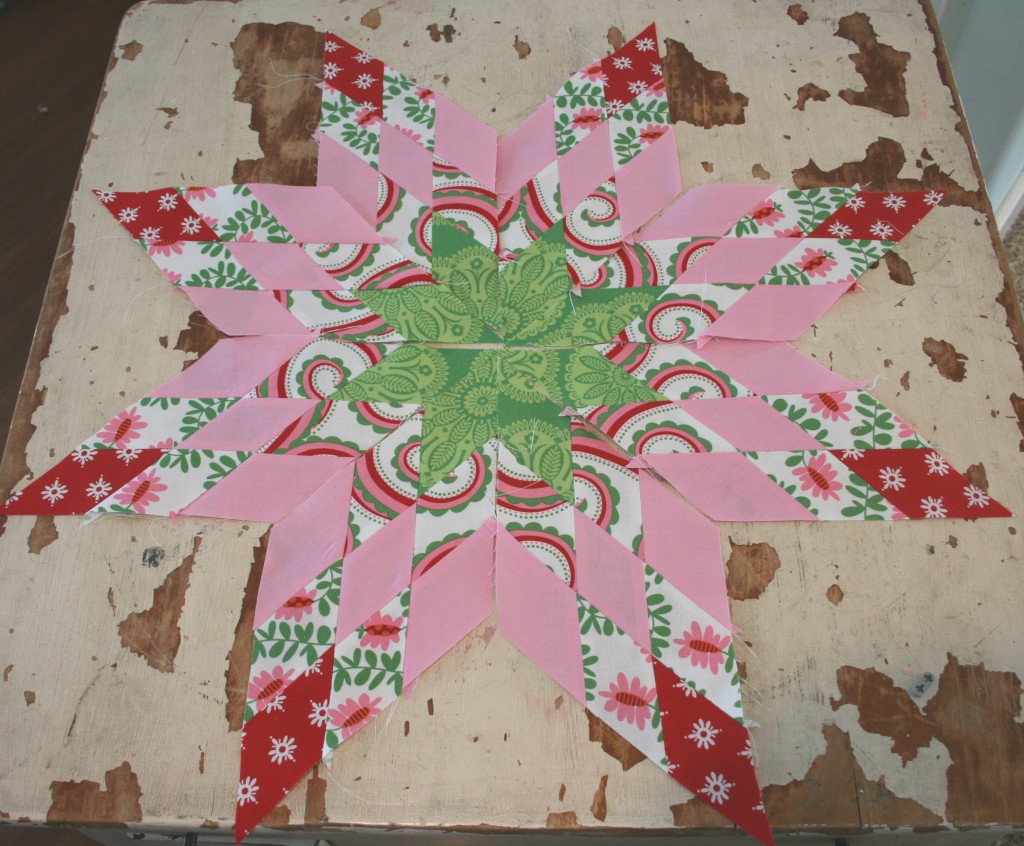 And, of course, my top priority right now is being prepared every week for the

Scrappy Swoon Quilt Along

, which I'm enjoying very much.  I'm so excited to see this entire quilt top come together!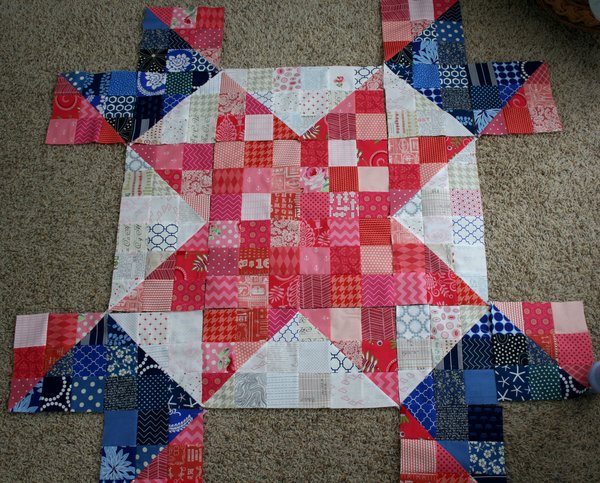 And that's all the progress I made this week.  I didn't touch the sawtooth blocks and I'd really like to get moving on the Fireworks quilt that has one lonely block hanging in the closet.  I hope the next week is a little less eventful than the last. At the moment, all my furniture is piled in the kitchen and dining room so the carpets can be cleaned.  I confess that having some empty rooms and some impassable rooms has me feeling a bit agitated.  The fact that their machine broke and they won't be back to finish the job until after all the children are home from school doesn't help.   I'd love to have just a regular old day where things flow the way you plan for them to. A girl can dream, right?
Happy sewing!
Jennifer
linking to

Freshly Pieced