Lemon Crisp Cookies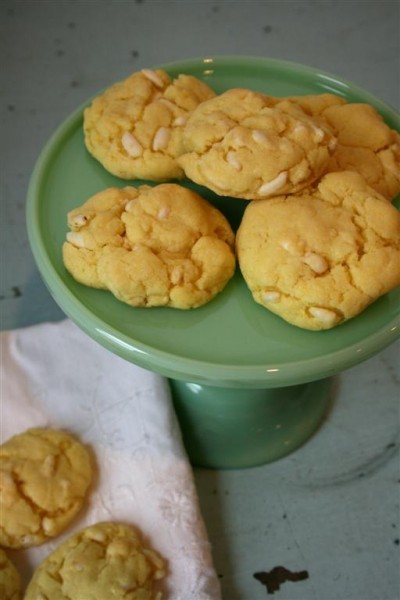 I made these cookies for a cookie exchange during the holidays.  I'm a firm believer that lemon is a great taste any time of year!
This is one of those recipes that has only 5 ingredients and you can prep them in about 5 minutes, making them a go-to cookie for me.  They're also easy for my children to mix up, and who doesn't love baking with Mom?

Lemon Crisp Cookies

Ingredients:
1 lemon cake mix
1 cup crisp rice or puffed rice cereal
1/2 cup butter, melted
1 egg, beaten
2 tsp. grated lemon peel
In a large bowl, combine all ingredients until well mixed.  (The dough will be crumbly.)  Shape into 1 inch balls and place 2 inches apart on baking sheets.  Bake at 350 for 10-12 minutes or until set.  Cool for 1 minute before moving cookies to cooling racks.  Cool completely before serving.
Note:  My balls are usually a little bigger than one inch around, and a batch yields 2 dozen cookies for me.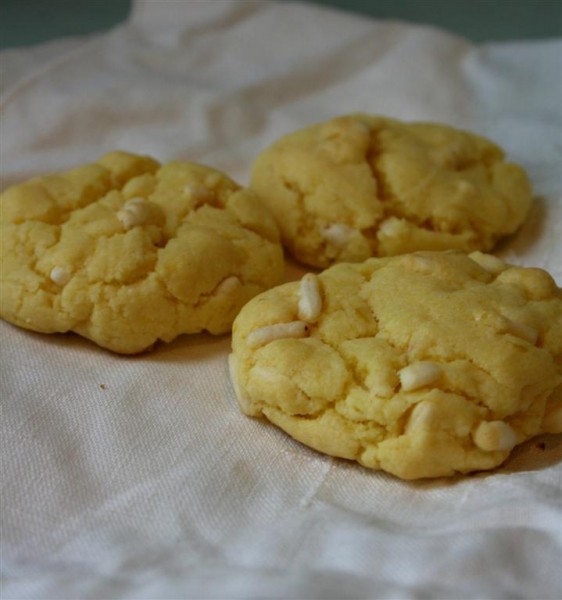 I hope you'll try them.  Enjoy!
Hopeful Homemaker