A Lovely Year of Finishes: February
It's 9 p.m. on the 7th of the month, and I just happened upon

"A Lovely Year of Finishes"

in 2013, hosted by Shanna of

Fiber of all Sorts

and Melissa of

Sew BitterSweet Designs

.  What a fun idea!  I mean, I already knew I need to finish tons of projects, but I like the idea of picking one and being accountable for finishing it in addition to the other projects I have going on.     So, without a second thought (and because the deadline is in a few hours) I'm jumping in with a goal for February.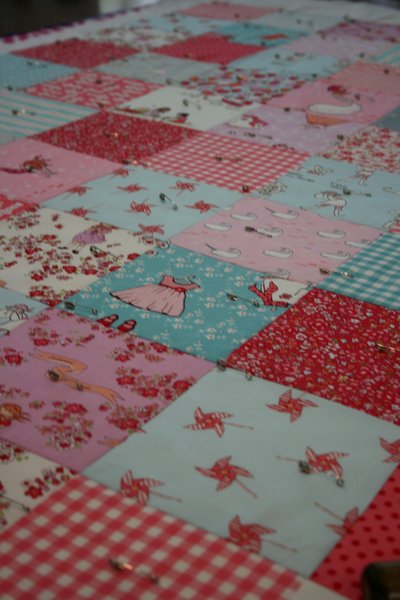 I pieced this simple quilt top last fall, then set it aside until recently.  I basted it a couple of weeks ago, thinking I'd finish it quickly, but ended up choosing to pick the quilting out.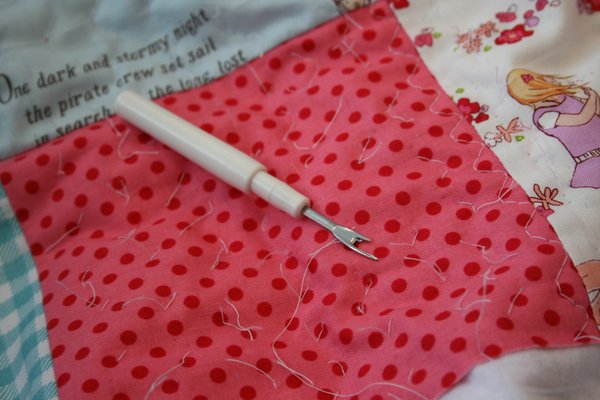 So, my goal for February will be to re-quilt it and get it bound and finished.
You see, I have eight children, and last year I had the idea to make them each their own quilt *in addition* to all the other quilting I was doing.  Realistic?  Not at all when you consider 8 quilts would increase my total quilts in a year by 2/3!  However, I started anyway and got six of the eight quilt tops pieced, but only one of them has been quilted and two more are just sketches.  They need to be finished, and not just because they're WIP's.  They need to be finished because each is made from fabrics chosen specifically for that child, and I want them to have the quilt before they've grown/changed too much to enjoy it.  What a waste it would be to let them sit!
So I'll finish the first one in February.  Yep.  I like that idea.
And, since I didn't know about this fun year of finishes until now, I'll tell you what I would have picked for my January finish.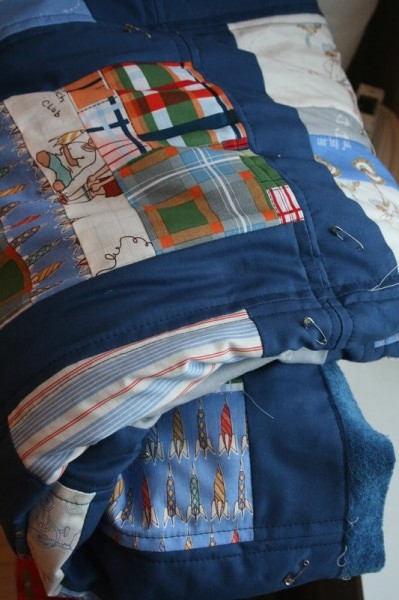 This quilt just needs a binding.  It's also one of those 8 quilts.  I'd like to knock it out, as well, even though it's not the official goal.
I guess I'm in!
Jennifer
linking

here