Scrappy Swoon Quilt Along: quilting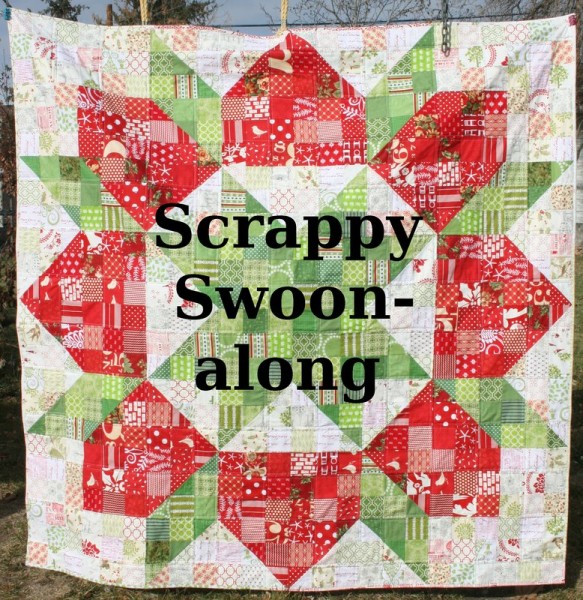 Welcome back everyone!  It's hard to believe we're in the last two weeks of the Scrappy Swoon Quilt Along.  I've been admiring everyone's color choices for weeks, and there are a few finished quilt tops in the Flikr group, but I also know that there are some finishes out there and they're beautiful!  For those of us that aren't done yet, let's get started.  Now that our quilt tops are finished and backings are pieced, it's time to quilt!
On my first Scrappy Swoon quilt, I decided to keep the quilting very simple by quilting in a grid on every other row of squares.  I quilted on both sides of the seam and am happy with the results.  I felt like the quilt was so busy on it's own with dozens of different fabrics in it that the quilting is hardly noticed.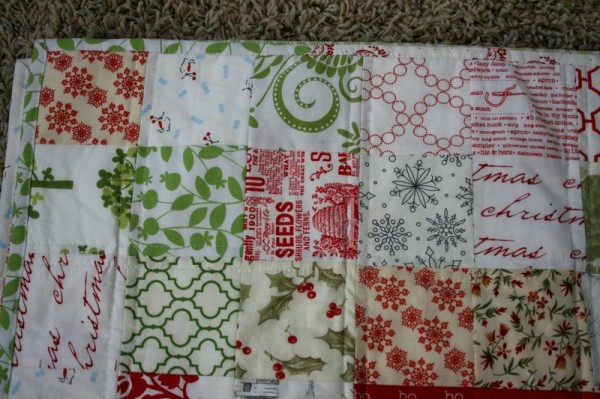 On the Scrappy Swoon I've made for the quilt along, I was strongly tempted more than once to practice my free motion skills by quilting a different pattern on each color; one pattern for background, one for primary colored blocks, and one for the secondary colors.  The more I looked at it, though, the less I wanted to draw attention away from the fabrics.  Since I didn't want to do the same thing on this quilt, I settled on using the quilting lines to outline the sections of the quilt and see if I could make the pattern stand out even more.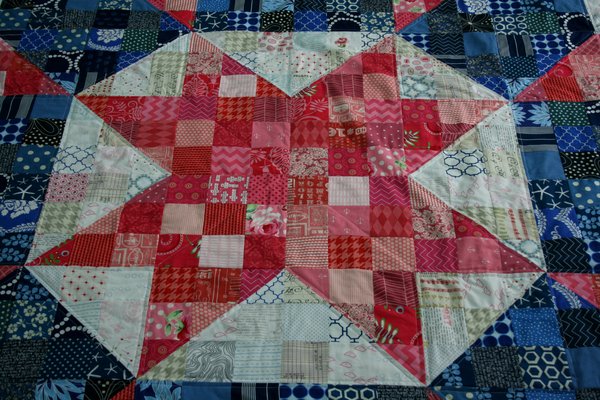 I started with the center star, outlining it on the inside of the star seams and went from there, working with each section to decide how I wanted to quilt it.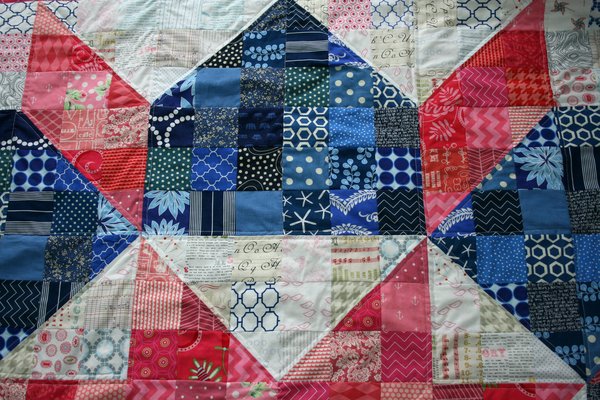 I ended up using a combination of approaches.  Each section of color was outlined, and within many sections I also quilted in the ditch to stabilize the quilt but have the lines be as un- noticeable as possible.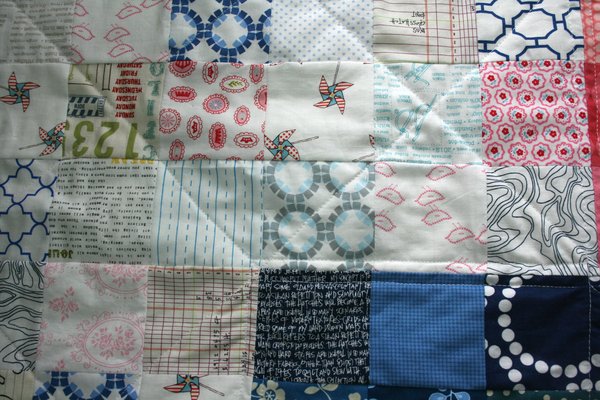 In the corner background sections I ended up quilting a cross hatch pattern.  I did this a little bit in the center star, as well.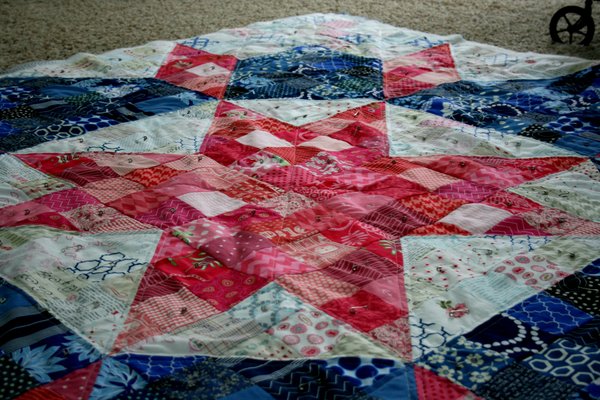 And then it was done!  I really enjoyed quilting this quilt because I made a lot of decisions along the way instead of having a set plan when I began.  What I did was ultra simple, but I like it.  The plan was to take a good picture outside, but as it was snowing most of the weekend with strong winds, I didn't bother trying.  I'll share a better picture next week!
So, have fun quilting and we'll talk binding next week.   The link party for your finished quilt will start on March 11th.
Happy sewing,
Jennifer