February Finish!
Early in the month I picked a

February goal

for

A Lovely Year of Finishes

, and I'm happy to report that it is finished.  All I needed was a declaration to get me moving.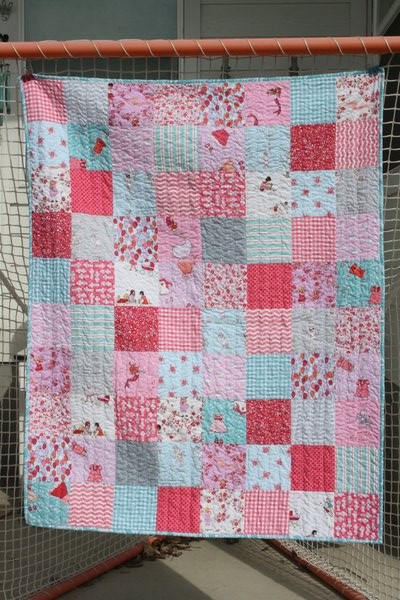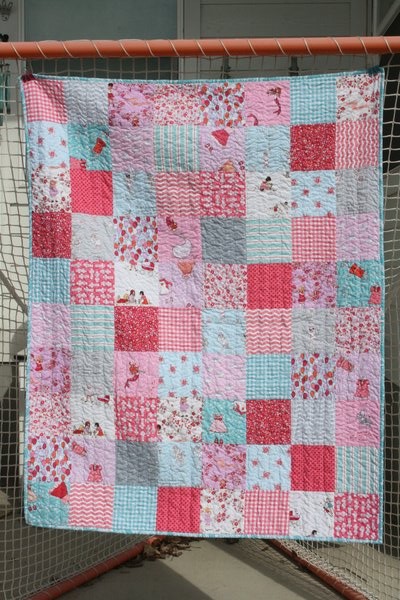 I actually finished it a couple of weeks ago, set it aside, and almost forgot about it.  But it's done!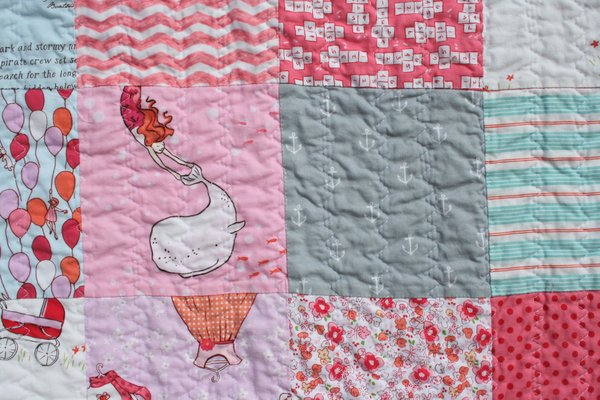 Made with fabrics from both the Children at Play and Out to Sea collections by Sarah Jane, it's a simple patchwork quilt.  I quilted it in a zig zag stitch with my walking foot and  I love the way looks so crinkly after being washed.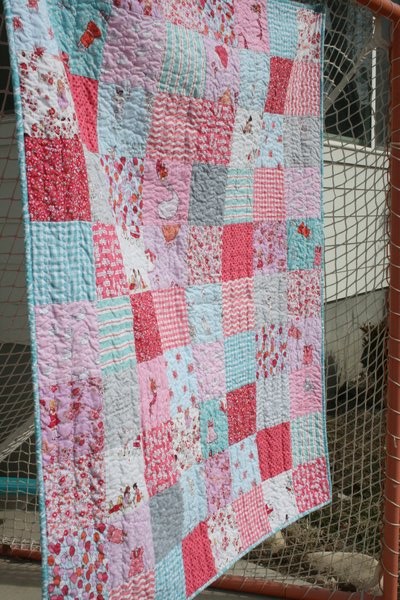 For the backing I tried something I've never done before.  A lady in our modern quilt group often backs her quilts with soft throw blankets.  I found one on clearance that I liked and decided to use it here.  It's a fun pattern that adds a lot of contrast to the softer prints on the quilt top.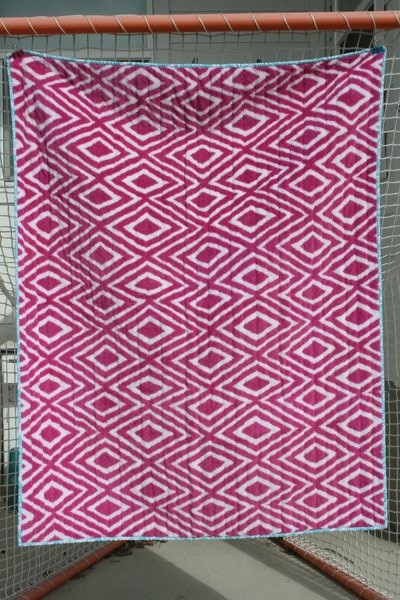 For the binding I used a Kate Spain print which frames both front and back nicely.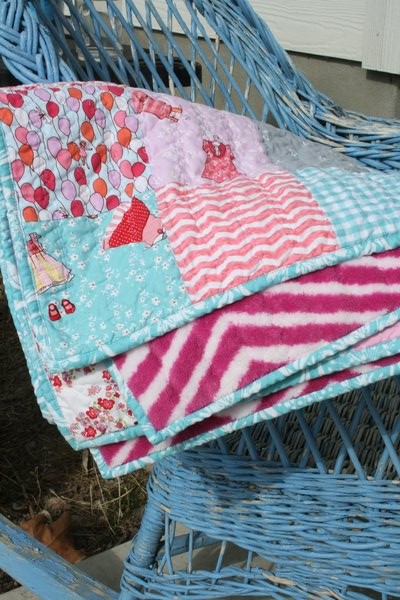 And although this wasn't my goal for February, I also mentioned in my post what I would have finished in January had I seen it a month earlier.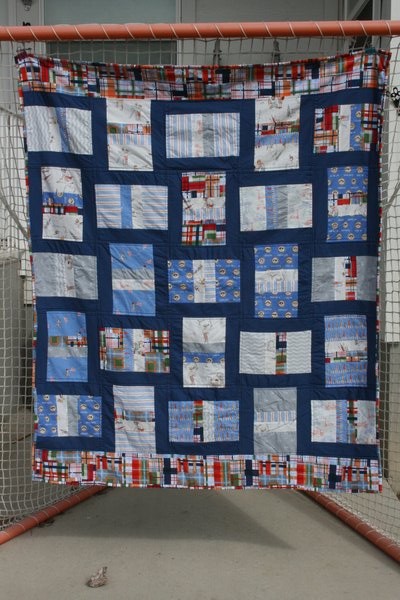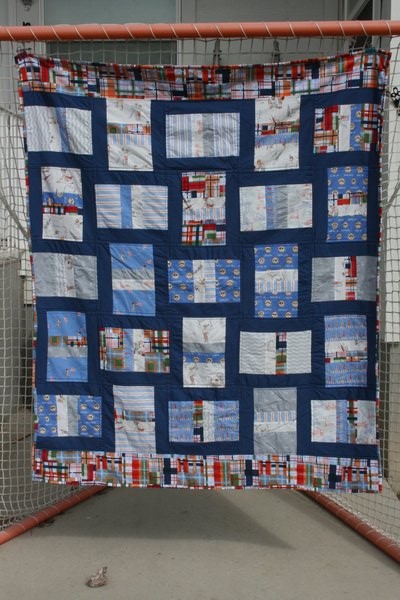 I'm happy to say that I finished it also!  This quilt is the Little Man pattern from Camille Roskelley's first book, Simplify.  I added rows to make it bigger and it will be perfect for my six year old.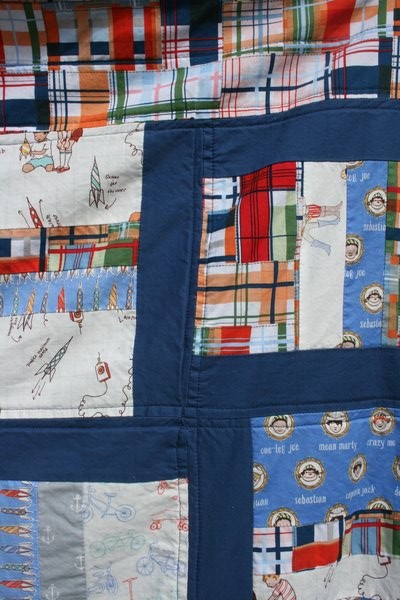 This quilt is also made using Sarah Jane's fabrics from both collections, with the addition of the plaid print from Emily Herrick's Going Coastal collection.  I love the way the plaid looks with these fabrics.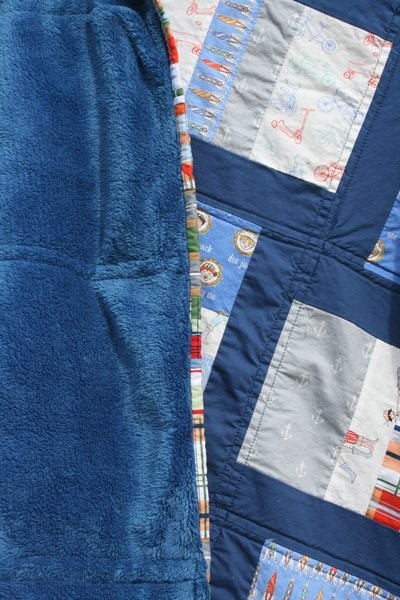 All my children say the same thing, no matter what the quilt looks like.  All they care about is the snuggly backing, so that's what this is backed in.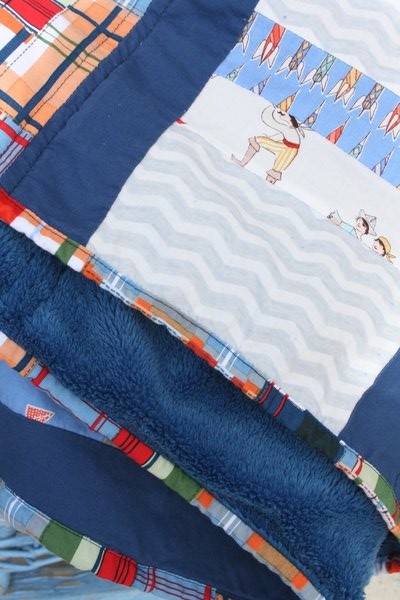 I also used the plaid for the binding.  (I wish I'd bought a bolt of that fabric.   I think it's my favorite plaid ever!)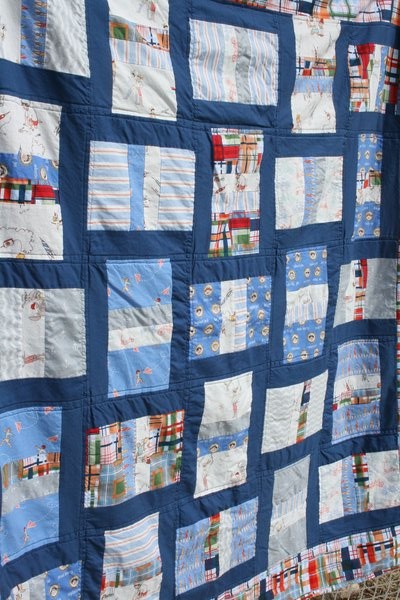 So it's done!  There are now two finished quilts in my little stack, waiting for me to finish the other six so I can give them to the children all at once.  It feels so good to finish projects that were set aside for whatever reason, and you just need a little push to wrap them up.  I'm excited to do the same in March, which starts tomorrow.  It's crazy how fast this year is already moving.
Have a great day!
Jennifer
linking

here

Note:  I also discovered Diane Bohn's blog, From Blank Pages, this week.  She has designed some awesome alphabet quilt patterns.  She is hosting a Week of Finishes party, so I'm

linking there

as well.