Medallions
A few short months ago I'd never heard of a medallion quilt, much less given any thought to the design of one.
Then I went to my MQG meeting in January and they announced that the next six months would be devoted to designing your own medallion quilt.
Then I started using Instagram.  I watched the Scrappy Trip Around the World frenzy (#scrappytripalong), which I joined,  followed by the "x plus along" (#xplusalong), which I didn't join.  And then came the Marcelle Medallion quilt along (#medallionalong, #marcellemedallion).  Once again I had to jump in.  I ordered the book and picked my fabrics.
Here's my center block with border #1: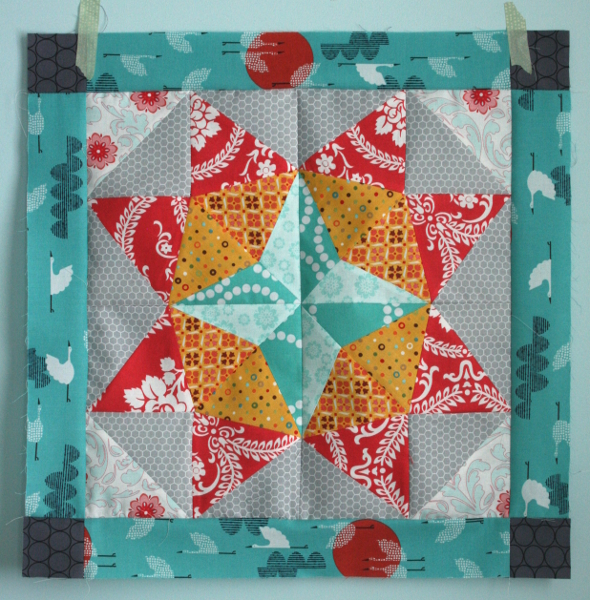 I love this so far.  It was my first experience with making templates and although it was slow going, I enjoyed trying to master each step and feel like I ended up with a great block.
You would think that would be enough, but I was thinking about this block in my sleep, and woke up one morning certain that it would also be stunning in red and white, kind of a vintage French feeling.  So I started another block: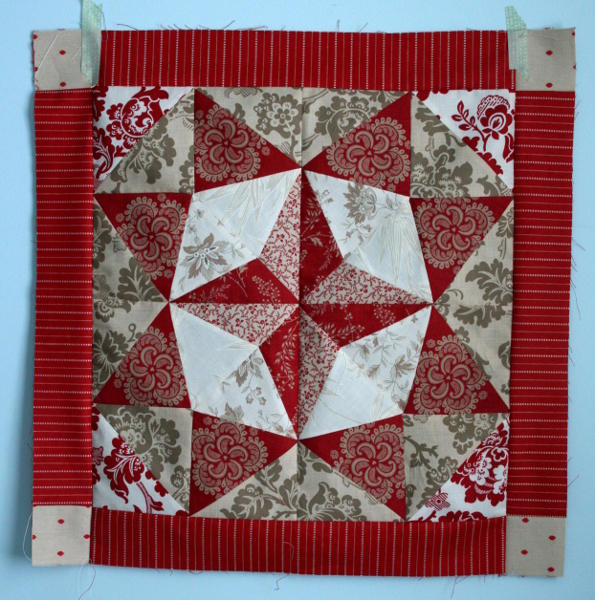 The blocks are very different, but I really like them both.  One goal I set for myself was to use my French General scraps in a project this year, so I guess this is it.
And as for my local modern quilt group?  I finally settled on a center block for that medallion as well.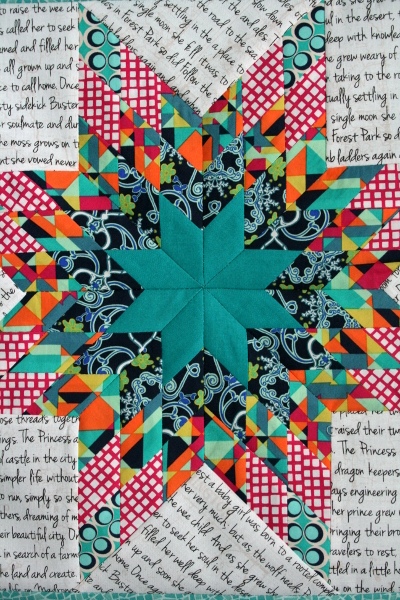 I made a lone star using the new Carnaby Street fabrics designed by Pat Bravo for Art Gallery Fabrics.  I really love how it turned out with all that color! (More to come on this)
So I guess that means I'm making three medallion quilts.  It kind of makes me laugh to think that I couldn't care less about a medallion quilt three months ago, and now I'm working out the math for them in my sleep.  I'm also nervously watching my calendar fill with countless activities and wondering when I'll be able to work on them.    I'm excited to add more borders!
Jennifer
linking to Freshly Pieced