Marcelle Medallion progress
I guess it's

all medallions

for me right now.  I had hoped to do so much more, but with spring sports in full swing at our house my sewing machine usually gets a little dusty.  I remind myself that even 10 minutes of sewing is a gift.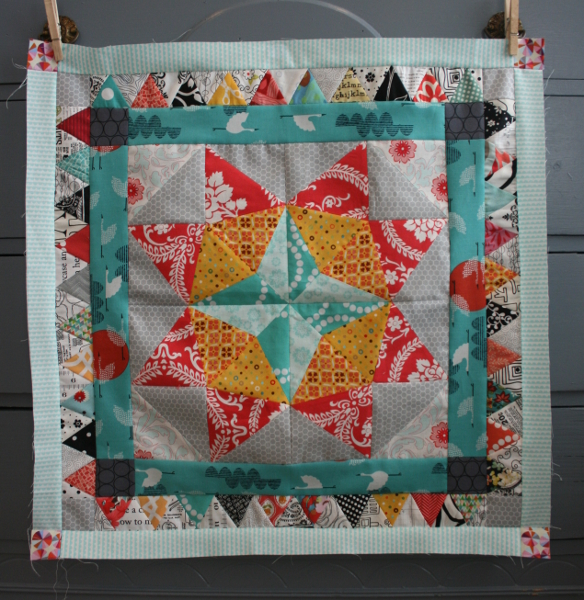 The second and third borders for my Marcelle Medallion (the color version) are now complete.  I'm really enjoying this quilt.  I used colors with some black for the triangles, and low volume whites (all with with black patterns)  for the second half of the triangles.  I had planned something different for the solid border, but the aqua scallop from Bonnie & Camille's Ruby collection ended up winning in the end.  I like the way it frames the triangles softly, and I

love

the Anna Maria Horner print in the corners!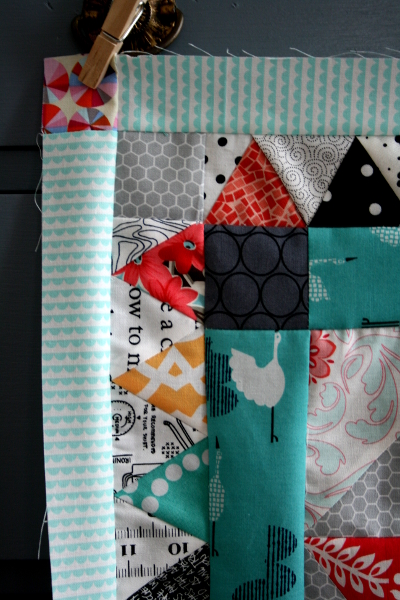 Flying geese are next…
Jennifer