Little Girl Patchwork II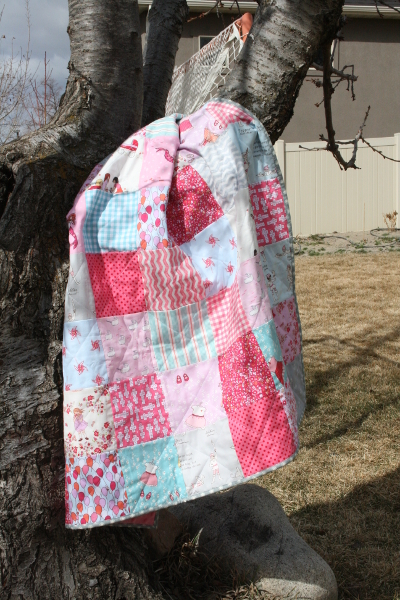 A few weeks ago I finished my

patchwork quilt

using fabrics from both of Sarah Jane's collections, Children at Play and Out to Sea.  I've now finished a second one.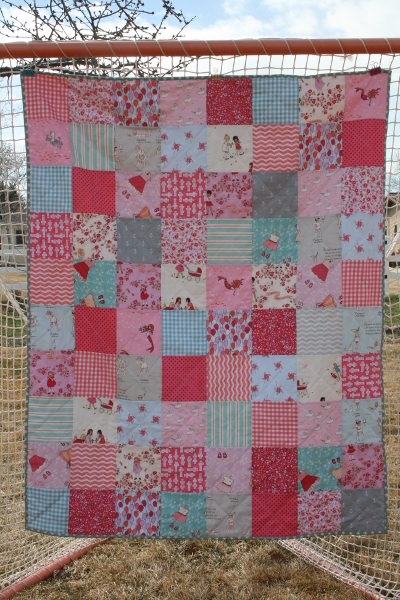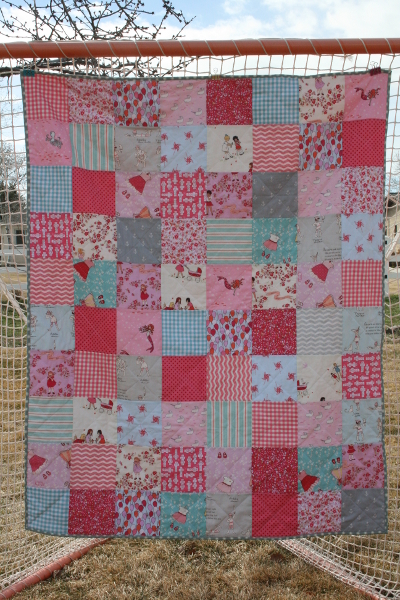 I really love these fabrics.  They're bright and happy and full of childlike things.  Perfect for a little girl.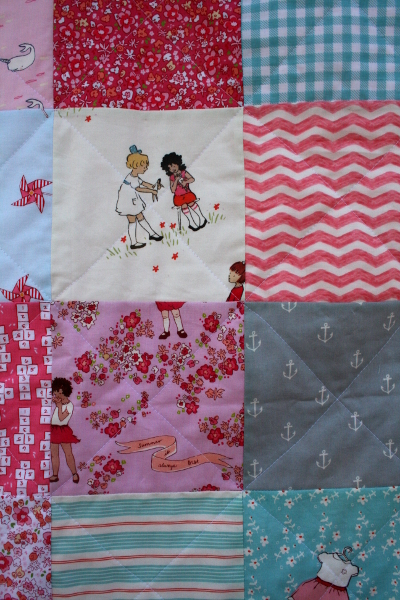 The quilting is much simpler on this quilt than on the first.  I used straight lines on the diagonal, going both directions through the center of every square.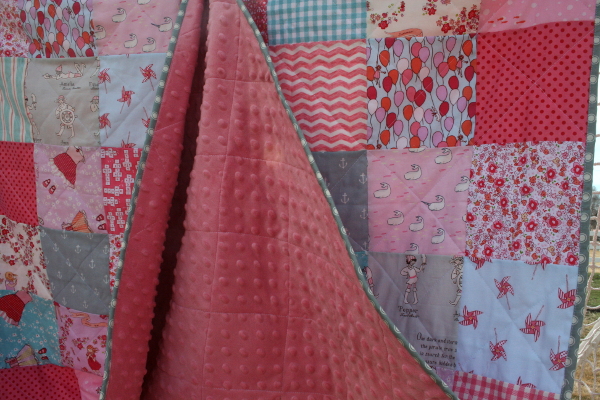 The back of the quilt is a minky fabric with embossed dots.  Simple but oh, so soft.   I should probably mention that on these quits I've used flannel in place of batting on the inside of the quilt for what I feel is a perfect weight blanket.  Warm in the winter but light enough to use all year.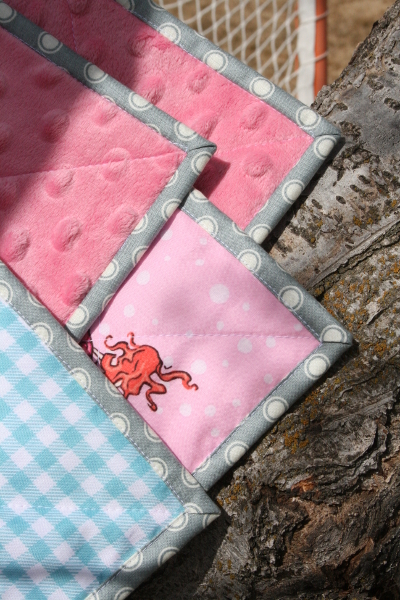 I went with a gray binding for this quilt.  The dot is a Denyse Schmidt print which I've really enjoyed using in several quilts to date.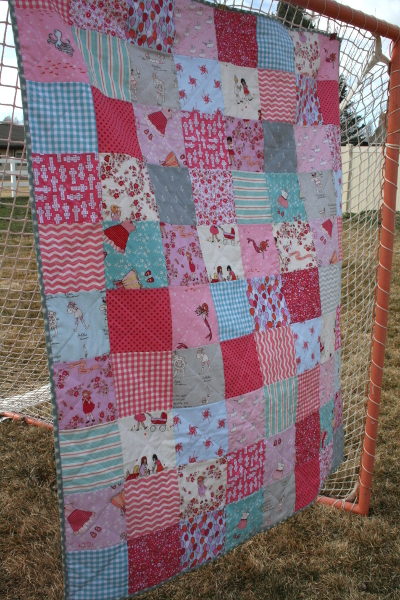 A very simple quilt, but beautiful as well.  All ready to be snuggled and loved.