Arrow
It's time for border #2 on my Lone star medallion quilt. I decided to try paper  piecing for the first time: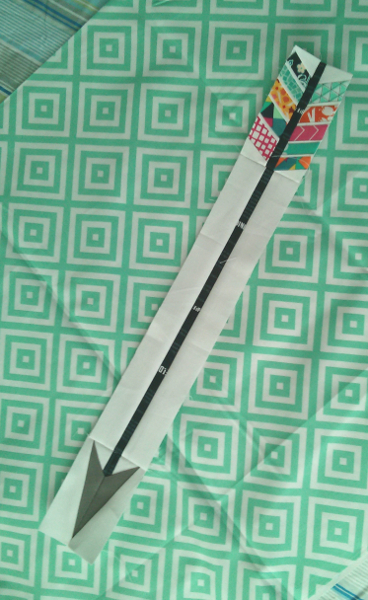 It's not perfect but I'm happy with it. I did mess up on the end of the arrow so we'll see how the next three turn out.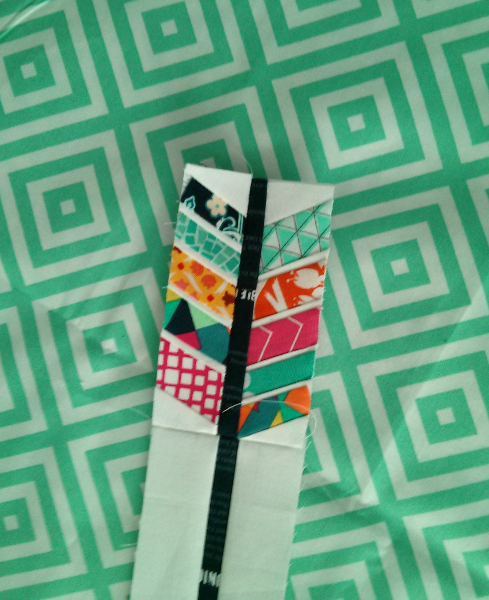 Here it is next to the center block.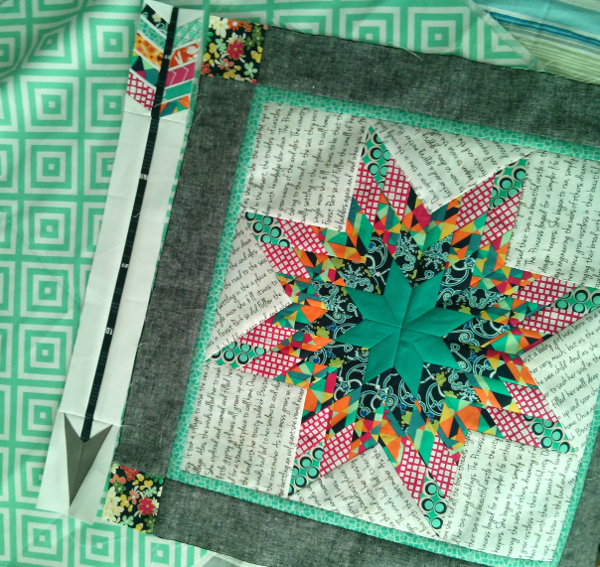 I hope I like this idea.  I'm going to make the rest of the arrows and then decide.  I signed up for a paper piecing class in a couple of weeks and am looking forward to learning all the things I should have known when the arrow idea popped into my head.  I'm hoping to have all four arrows pieced before Saturday. Wish me luck!
Jennifer
Note: the pattern for the arrows I found on

Craftsy

. It's made by

Sew what Sherlock

and is only $2.00. I have altered it so it will be the proper length for my project.