Marcelle Medallion Quilt Top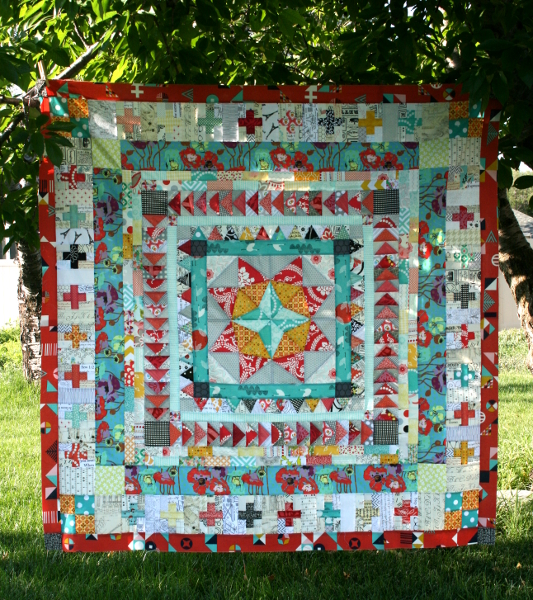 I finally finished my Marcelle Medallion quilt top, and I'm so glad I did!  Full of happy colors and fabrics I love, it's now ready for basting.
One of the things I liked most about the pattern was the plus border surrounded by lots of low volume fabrics – especially text prints.  I really enjoyed piecing it and the results do not disappoint.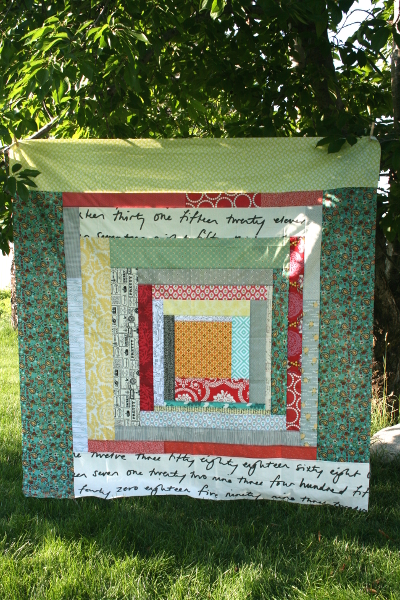 I had something else to use for a backing but decided instead to piece a large scrappy log cabin block.  Simple but fun.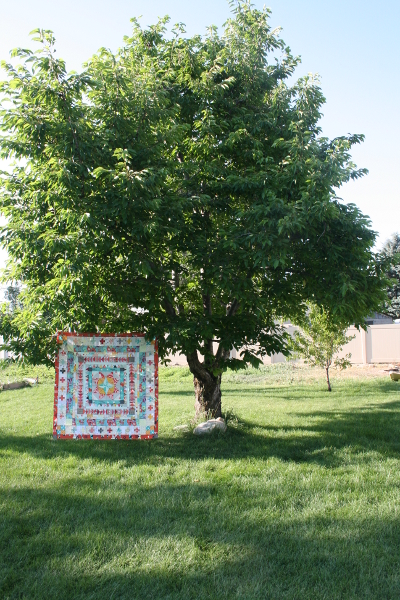 I'm hoping to baste it today if I can get through my very long to-do list quickly enough.  Finishing a quilt is on my list of things to do before my birthday so I need to get rolling on it!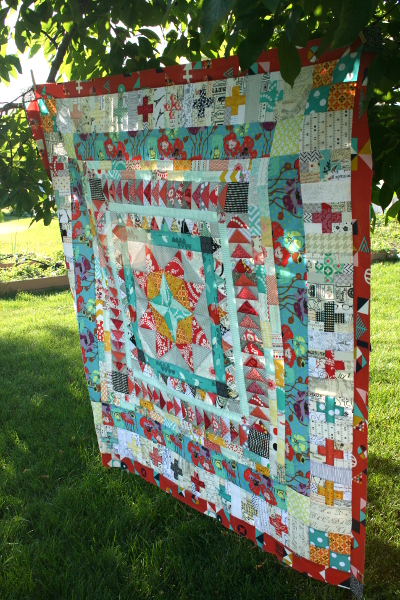 Have a great day!
Jennifer
Linking to Freshly Pieced