Stitching: A. Lincoln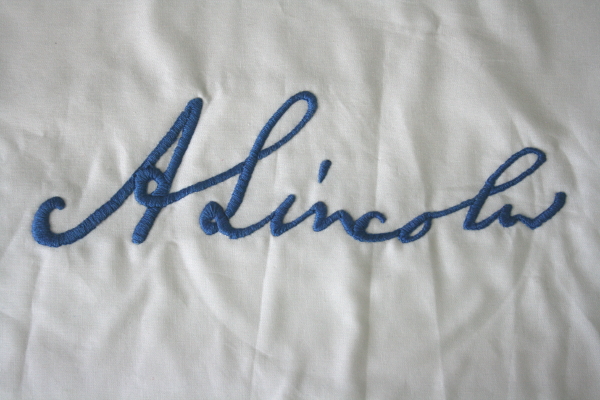 All my life I've loved handwriting.  As a child I practiced mine constantly and have always loved studying penmanship and lettering styles.  Combine this with a tremendous regard for Abraham Lincoln and I suppose it's no surprise that I would love his signature.  Some time ago I decided to enlarge it and see how it would look embroidered.  I began this months ago but finished it up on the 4th of July and am so happy with the results!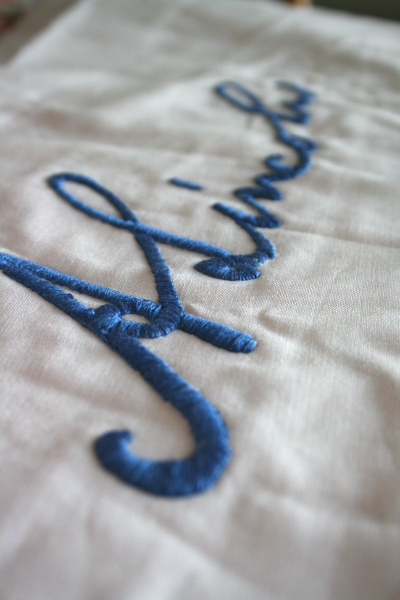 I've never stitched something like this before, all in a satin stitch.  I love the raised effect of the stitching.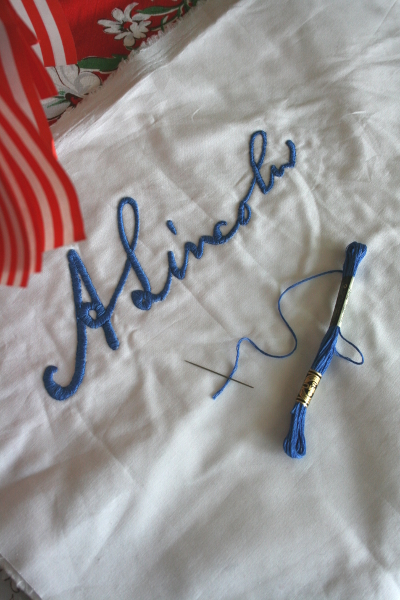 The piece is approximately 10 inches long and 3 inches tall.  I think it will become part of a pillow…
What have you finished lately?
Jennifer