Marcelle Medallion Quilt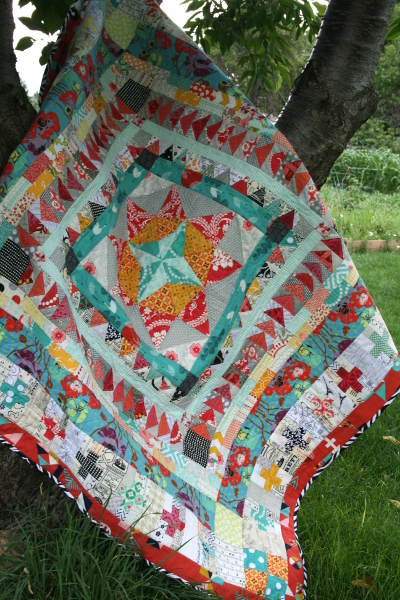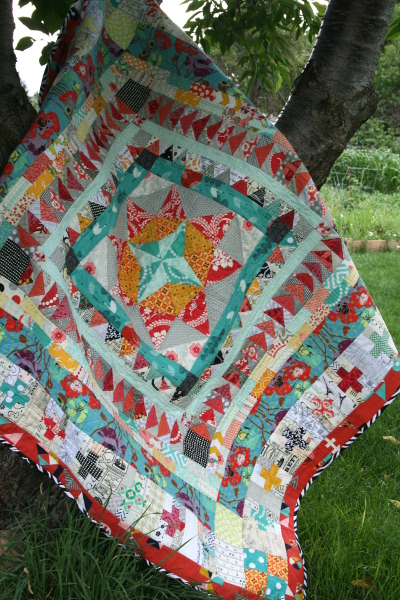 After many hours of quilting, worrying about quilting, unpicking, experimenting and making plenty of mistakes, my Marcelle Medallion quilt is completely finished and I love it.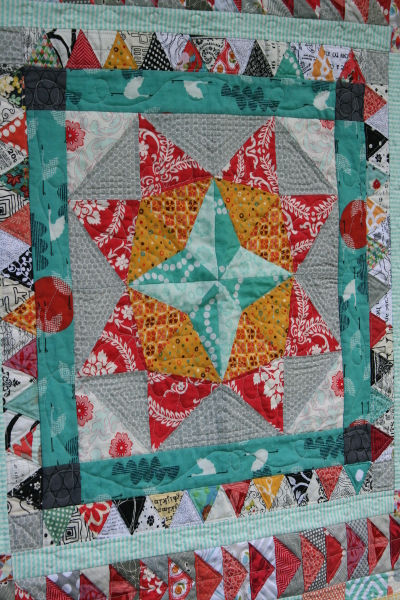 I used a different design on every section or border which was a huge stretch for my very limited free motion quilting skills.   Some of them I love and some I'm not thrilled with but it all works together well enough.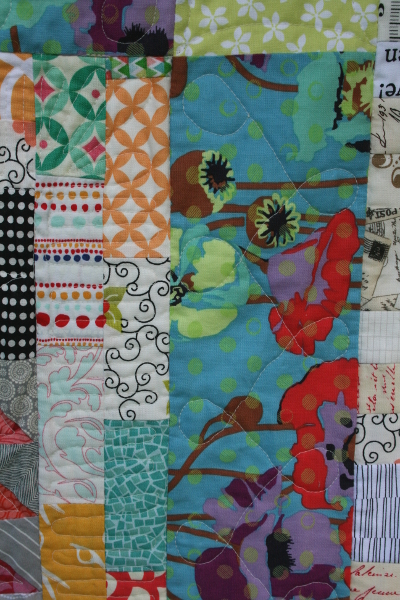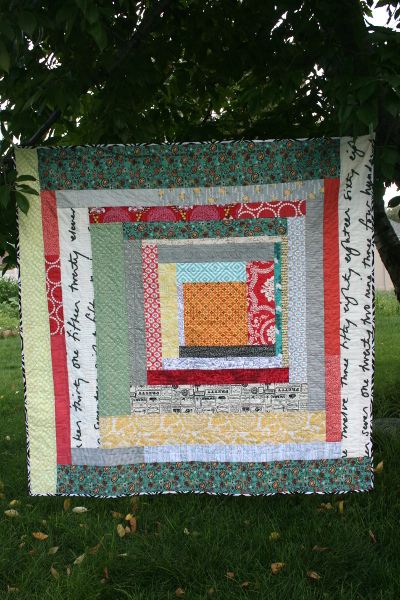 I had already cut something else when I decided to make a large log cabin block for the backing.  For the most part it's made of scraps from piecing the front.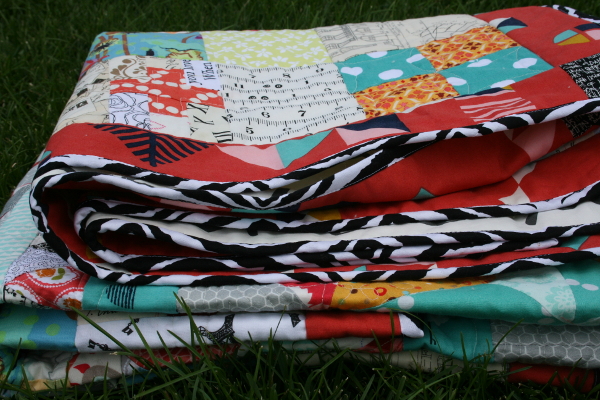 I struggled with the binding but as soon as I pulled out this black and white animal print (by Paula Prass for Michael Miller) there was no looking back.  I like the way it makes a statement at the edges.  It's the third black and white binding I've used this year and I quite like them.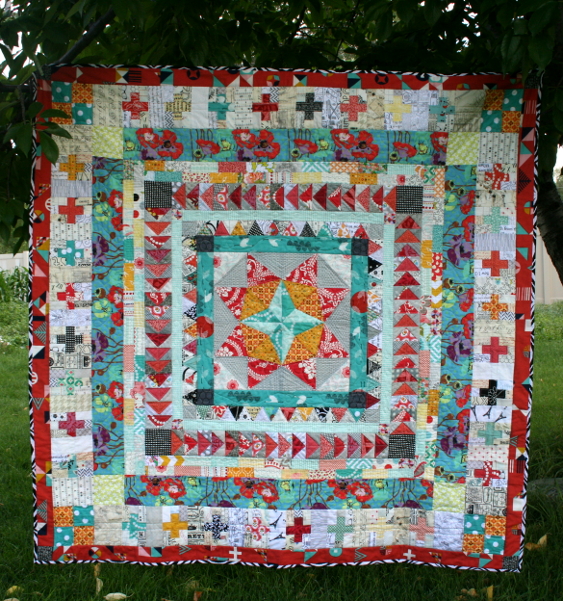 And so it's finished!  Full of color and many favorite fabrics, I'm glad I completed this project.  It was worth every minute of time spent working on it.
Quilt Info:
measurement:  approximately 60 inches square
fabric: variety from stash
pattern: found in book

Liberty Love by Alexia Abegg

Thanks for visiting!
Jennifer