Lone Starburst Pillow
I dove into paper piecing with my arrow project late in the spring, but took a class to make sure I learned the proper way to do it.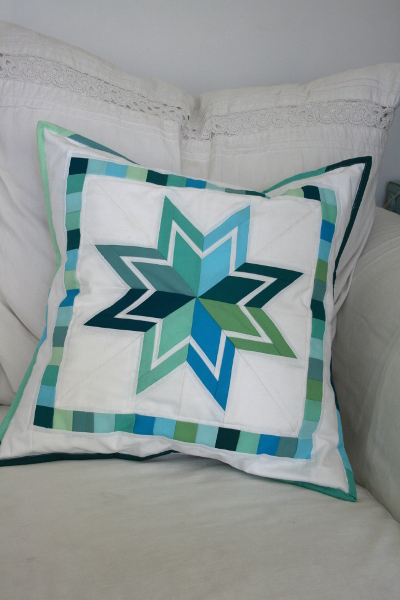 I'd saved the scraps from this quilt and the second one I made just like it and they seemed like the perfect colors for a Lone Starburst block.  I was so excited when Anna chose to use this star for the class; I'd found the pattern many months before and wanted to make it but didn't have the courage to try!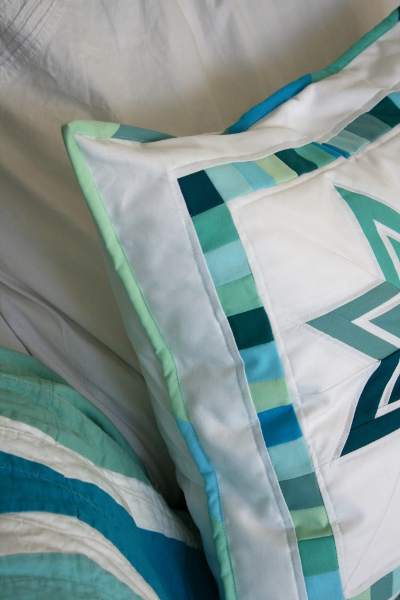 It turned out there were just enough scraps for a pieced border and a scrappy binding.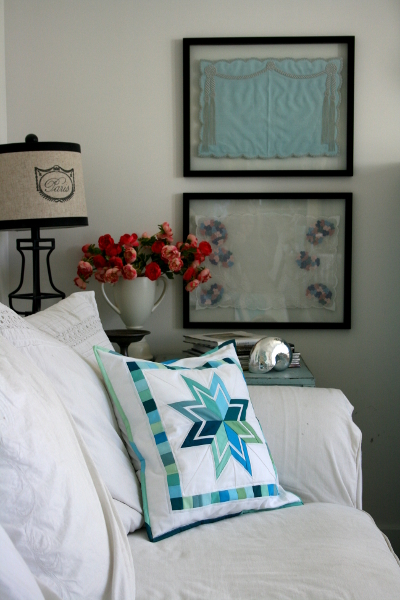 I was thrilled to have the block come together fairly easily.   Trying paper piecing, especially the Lone Starburst block, was on my list of sewing goals for the year and I'm happy to cross something off!  And of course, it doesn't hurt that the pillow looks beautiful on my couch!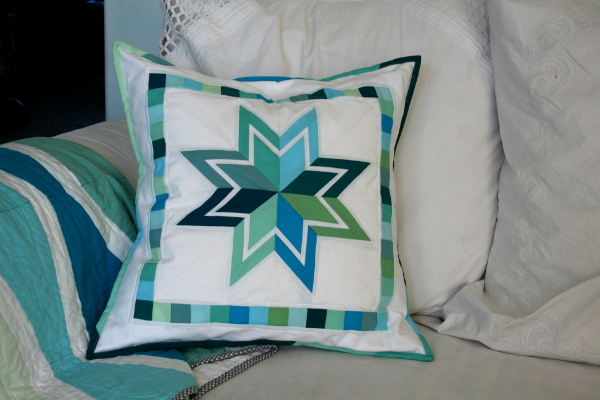 After running like a crazy woman for the past week, I'm hoping to catch up on some sewing goals this week.  What are you working on?
Jennifer