Medallion: Pluses and Arrows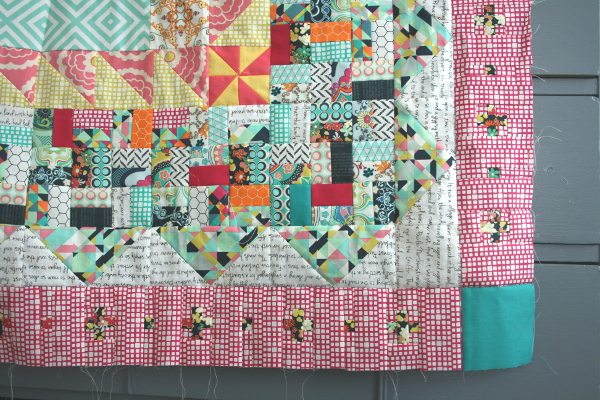 I took a little break this week from my

Anchor Quilt

project to pull out a WIP.  After cutting and piecing a lot of one inch squares, the next border on my

Lone Star Medallion quilt

is complete.  It's a busy border with the King's Road print used as the background and a floral print (both from Pat Bravo's Carnaby Street collection for Art Gallery Fabrics) for the pluses, but I like the way it looks.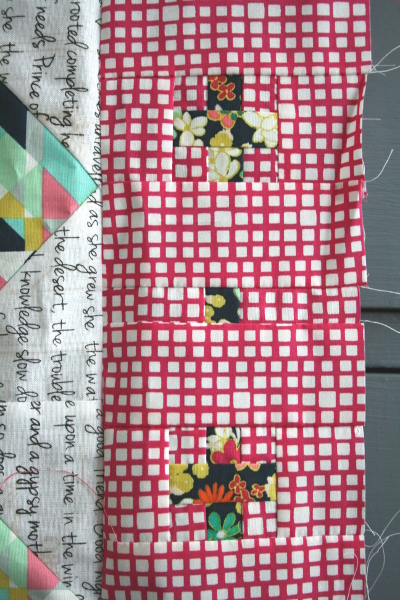 These little plus signs measure 1.5 inches across, and the tiny squares finish at 1/2 inch.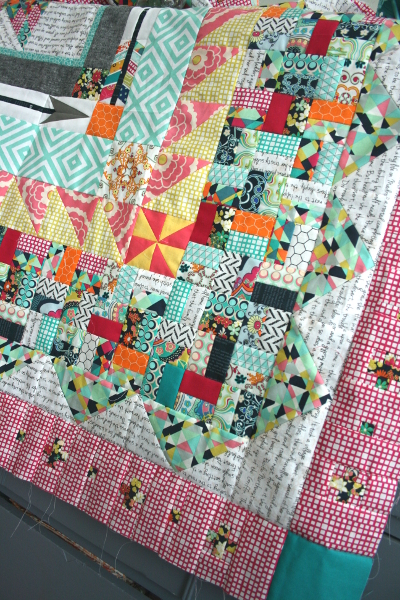 One of the things I really like about this border is the way it reads as an almost solid from a distance, but has interest when you look more closely.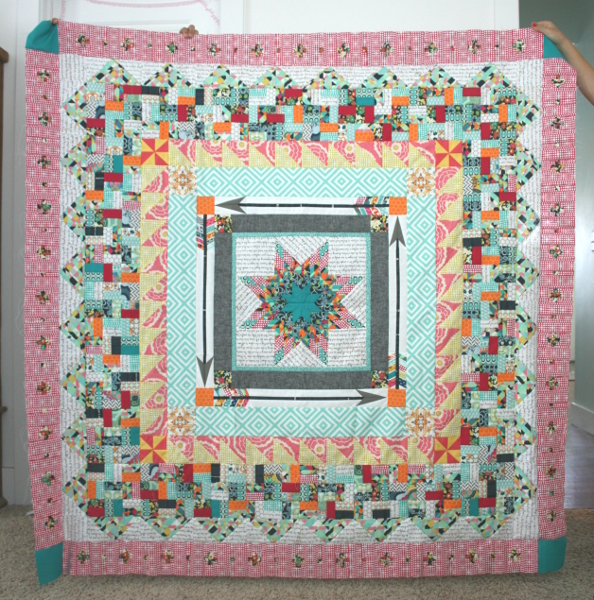 I also think it gives the eye somewhere to rest after the extra-busy look of the mosaic and flying geese borders that sit just inside it.  It kind of calms things down a bit.
Now I'm working on the next border, which involves twelve more of these: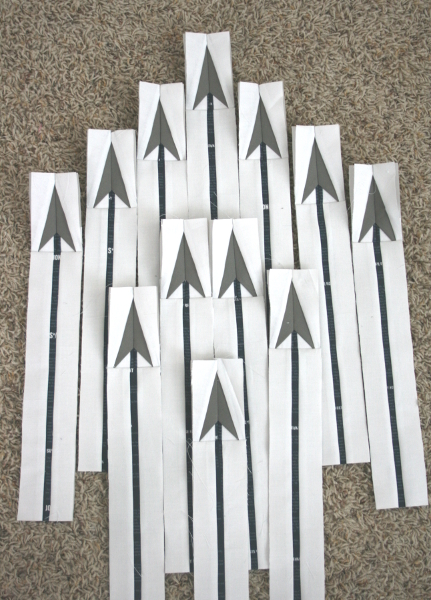 Yep.  Twelve more paper pieced arrows are on their way to being complete.  I have two sections done and now get to do the scrappy piecing of the ends.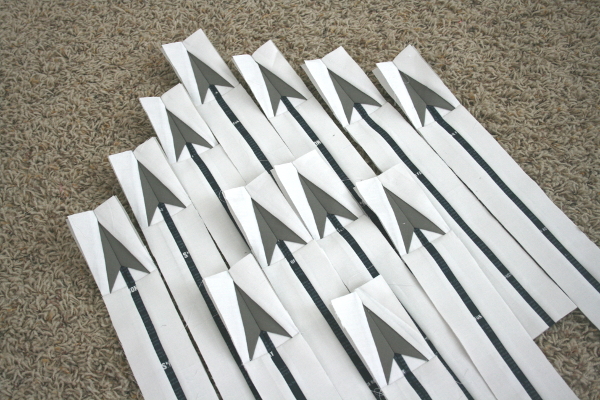 I really love the way these arrows look together.  In fact, several of my children have walked in the room and told me I should make an arrow quilt with them grouped like this.  It would be pretty, wouldn't it?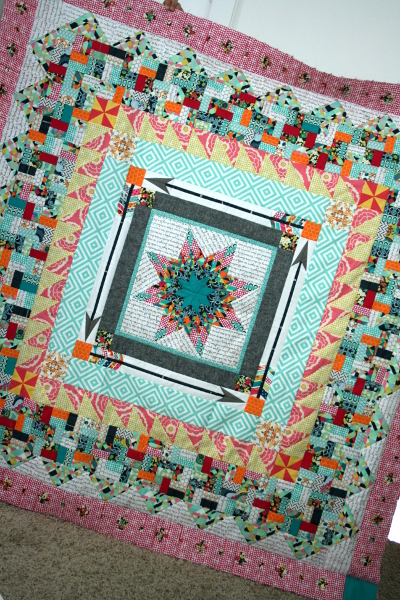 And so it's slowly coming along.  What do you think?
Jennifer
Linking to

Freshly Pieced