Voile Patchwork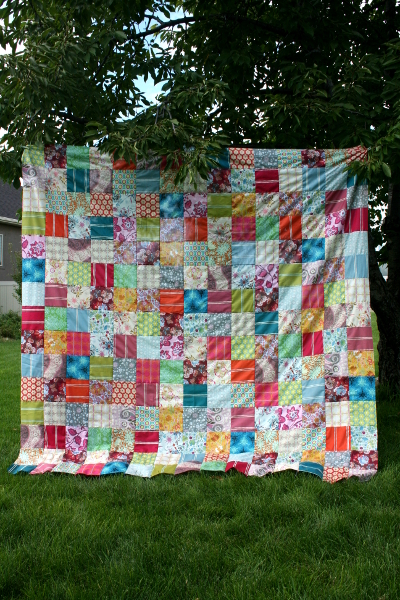 I realized recently that most of the quilting projects I've tackled lately have been really time intensive.  Not incredibly difficult, but lots of calculations and concentration.  (Like this and this.) I was sitting at my sewing machine and suddenly realized I was attacking my project with the same intensity I have to muster to ensure all the homework for my 7 students gets done every night, instead of enjoying the few minutes I had to sew.   Time to re-evalutate!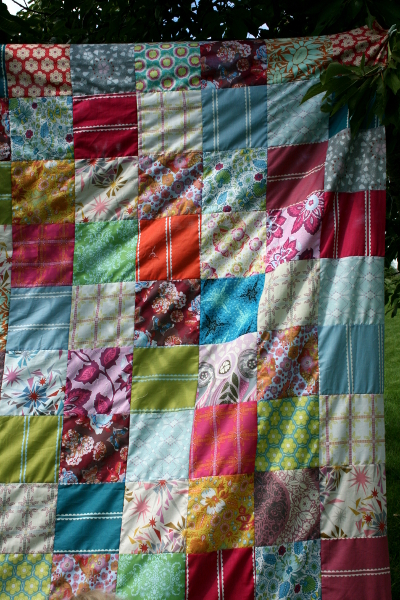 Like many others, I bought several cuts of voile earlier this year and I was anxious to actually try sewing with it.  Most of what is in this quilt top is Anna Maria Horner (my favorite is the pastry line print in every color) with a little bit of Amy Butler and some Joel Dewberry thrown in the mix.  I cut a large number of six inch squares in July and decided it was time for a simple patchwork quilt top.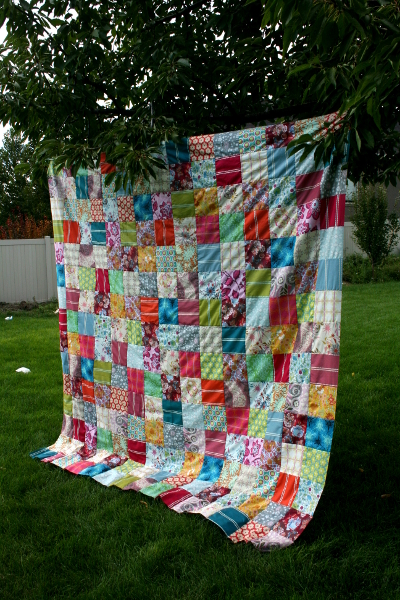 Naturally, the photo shoot needed to be interrupted by my favorite little photobomber: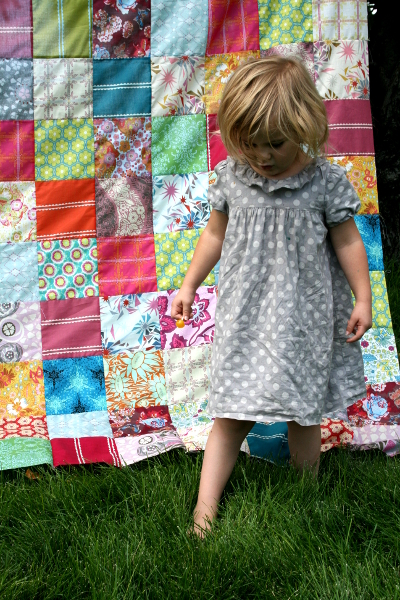 She screamed with delight when the breeze picked up unexpectedly.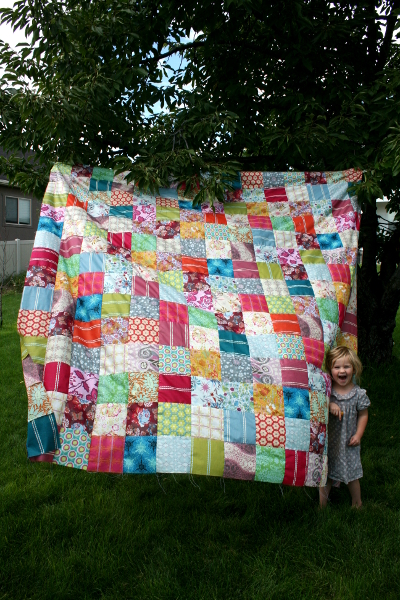 This quilt top measures 90 inches square and I'm so happy with it.  Sewing with the voile wasn't difficult and I love the weight of this quilt.  I've decided that a voile backing is in order and am trying to decide how I'll quilt it.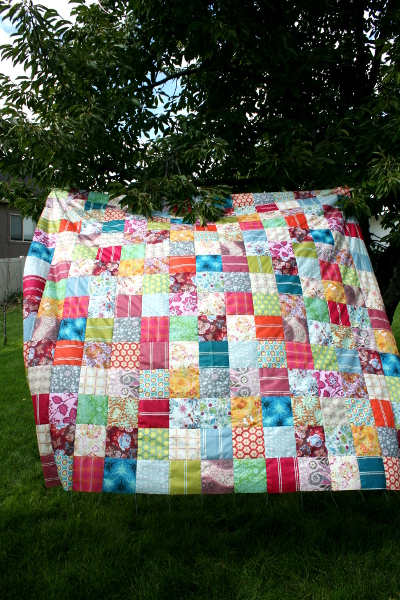 This project reminded me how healthy it is to change pace and enjoy simple tasks between time consuming ones.  I was also reminded how lovely a simple patchwork quilt really is.
Thanks for visiting!
Jennifer
Linking to Freshly Pieced