On A Whim Quilt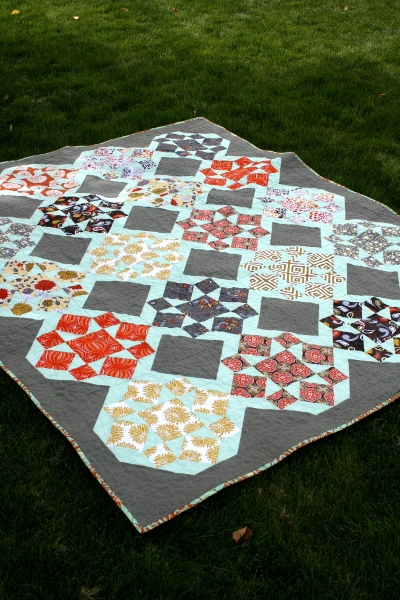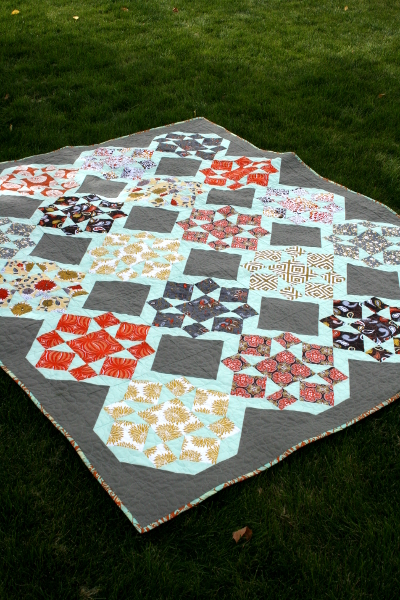 I finished four quilts in September, and that might be a record for me.  Two of them were quilt tops awaiting the final stages of completion, and two of them were new projects.  I shared

Erica's quilt here

, but the other three have gone unmentioned.  This is quilt #2, made with a bundle of Anthology Fabrics from a few years ago (sorry, can't remember the name and there was none on my selvages) and Camille Roskelley's

On A Whim pattern

.  I

blogged about the quilt top over at Sisterview

last month, but this is the finished quilt.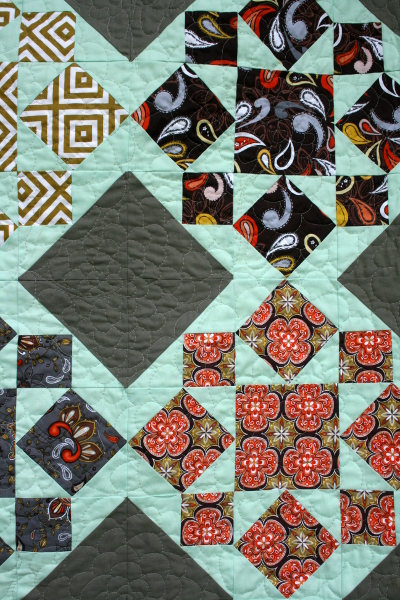 This quilt makes me happy for several reasons.  First, I love the way the Kona Ice Frappe looks with the rich autumn tones of the prints.  I'm so glad I used it, and I'm also glad I experimented a little with the dark gray.  Second, I am beyond thrilled with the quilting.  Learning to free motion quilt was one of my goals for the year, and I put it off because I didn't want to ruin anything.  I can't count how many times I've thumbed through Angela Walters' book and wanted to try the flower power quilting but never had courage.  At last I went for it and it worked and I enjoyed it.  Tons of flaws, but you don't really notice them.  I'm  super proud of myself for doing it.  I tried to quilt a large flower in each block and a smaller one in the gray squares.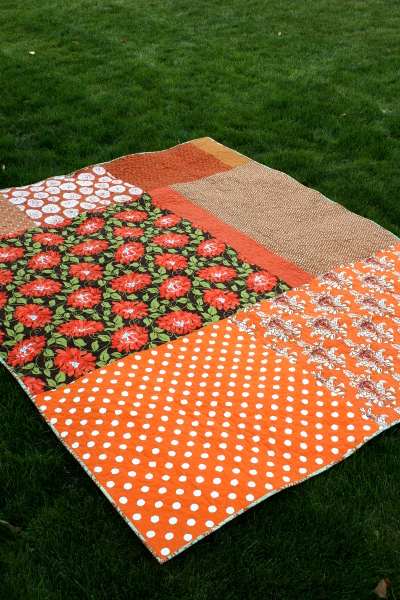 For the backing I pieced prints I had on hand, and managed to use almost all of my darker orange fabrics.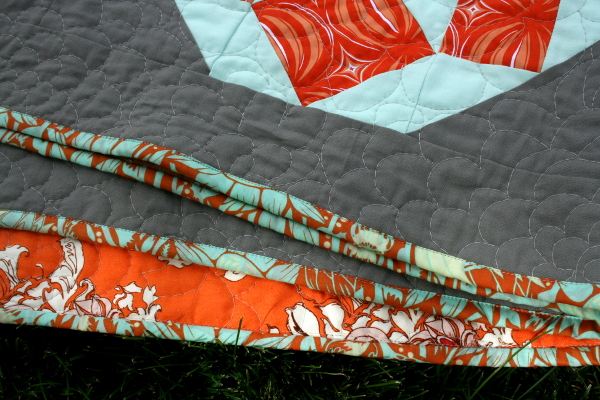 For the binding I did another thing I've never tried and used a voile.  It's an Anna Maria Horner voile and the colors were an almost perfect match so I ran with them.  It's soft and pretty.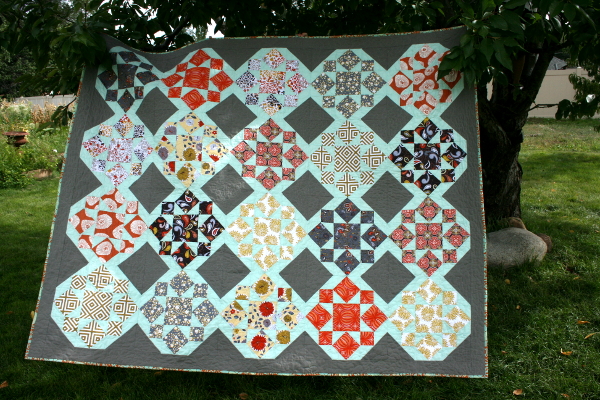 With the turn of seasons this quilt is already being loved by my family.  I find myself wanting to decorate less for the seasons and simply enjoy them more, and I love how this is a fall-ish quilt without screaming fall.  I really did start this quilt on a whim and I'm so glad I did!
Jennifer