Sweet as Honey – Hunter's Star Pillow & Hexagon Beehive Mini Quilt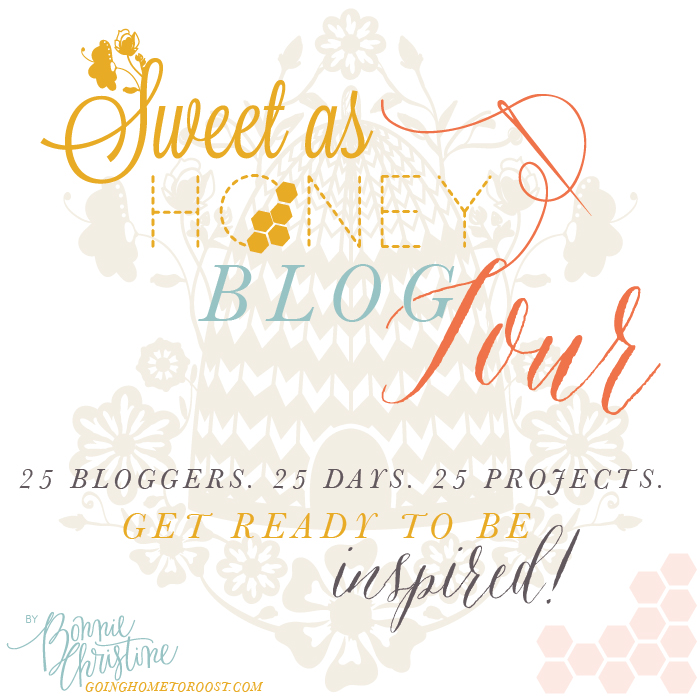 Welcome to Day One of the

Sweet as Honey Blog Tour!

I'm honored to start things off by sharing my projects made with

Bonnie's

lovely new fabric collection,

Sweet as Honey.

I loved her first fabric collection, Reminisce, and was waiting eagerly for Sweet as Honey to arrive.  It does not disappoint!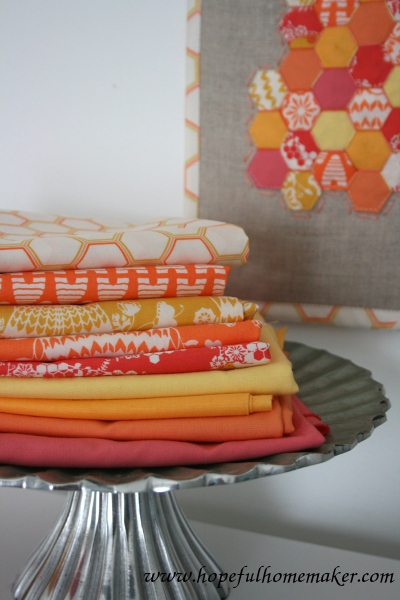 This collection has captured my heart with its beehives, hexagons, and nestled deer.  I've been drawn to the warm yellow, coral and orange tones in this line.  They remind me of a sunrise – my favorite part of the day.  When the light hits these fabrics just right, they seem to glow.  The warmth and color make me smile.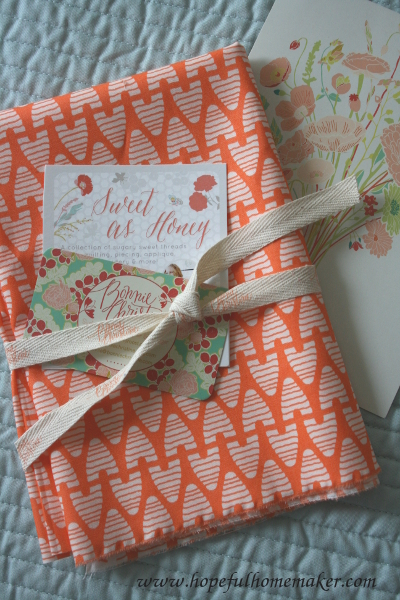 Bonnie generously sent me this beautiful little package to play with, which I immediately paired with a natural linen to create a Hunter's Star pillow.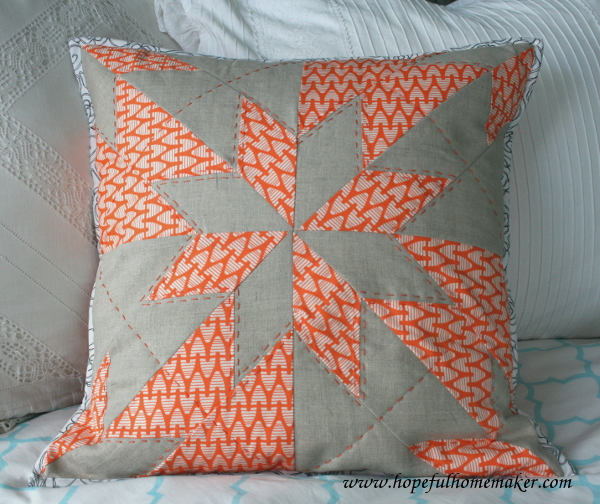 I hand quilted the pillow front with perle cotton to emphasize and frame the eight pointed star.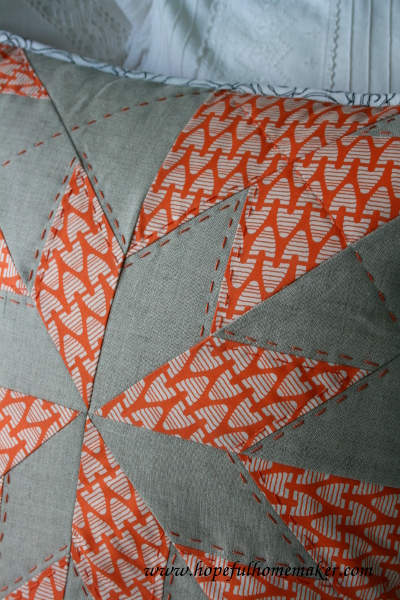 I used a coral solid for the pillow back and chose to bind it with a low volume print for added contrast.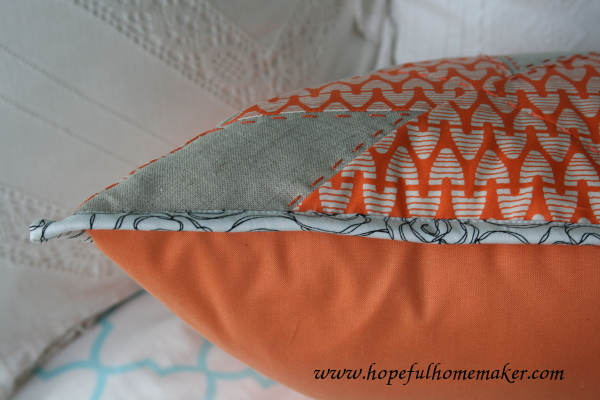 The textures, colors and design harmonize well together and the pillow has quickly become a favorite.  It's a cheerful sight on all the rainy, overcast days we're having lately.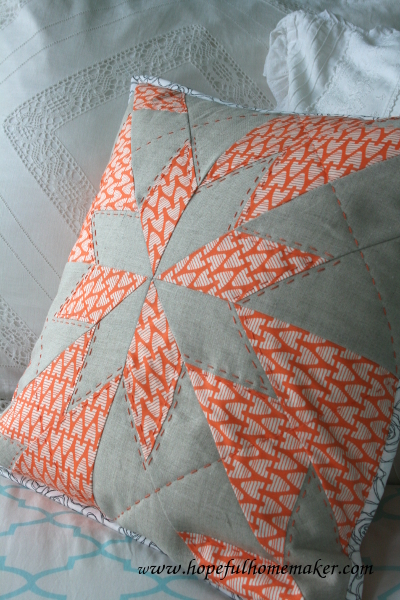 While I was planning this pillow, another idea came to mind and I couldn't resist trying it.   I enjoy growing lavender on our property and every summer I marvel at the wonder of dozens of honey bees surrounding me as I harvest.  The Sweet as Honey fabrics reminded me of that feeling and fueled the endeavor.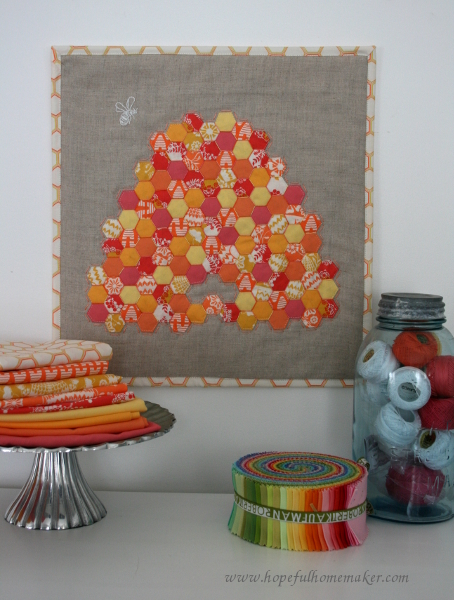 In my first effort at English paper piecing, I made 125 half inch hexagons, pieced together in a scrappy style to create a Sweet as Honey beehive!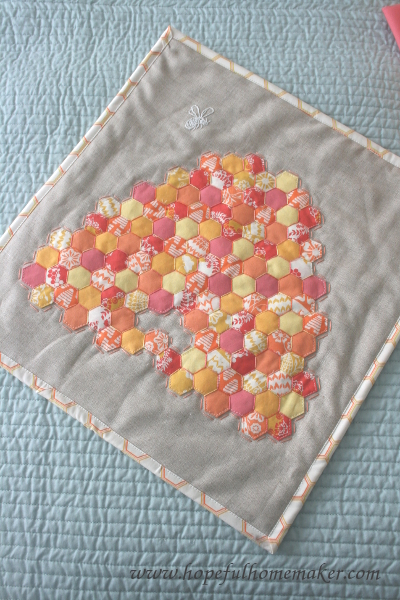 Once again, I preferred linen as a background and added the hexagon print from Bonnie's line for a binding.  This mini quilt measures 15″ by 16″ and also features a single honey bee, embroidered in white, in the corner.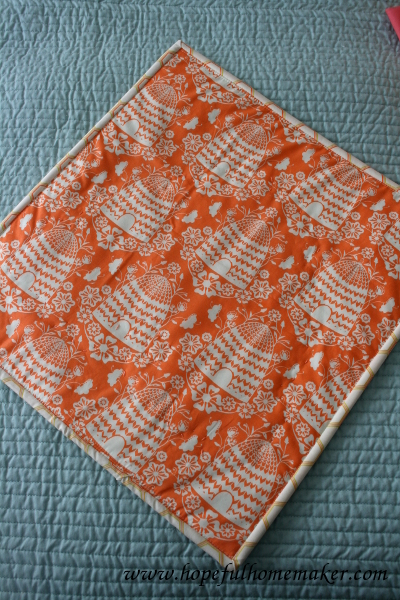 It seemed only appropriate to use the peach honey house print on the back!  🙂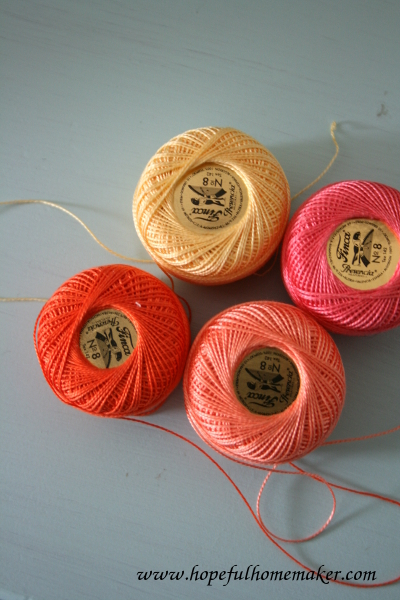 I wanted to add dimension to the beehive, so a variety of coordinating perle cottons were used to hand quilt around each hexagon.  This step took time, but was completely worth it.  I love the shine of the threads mingling with the colors and prints of the hexagons!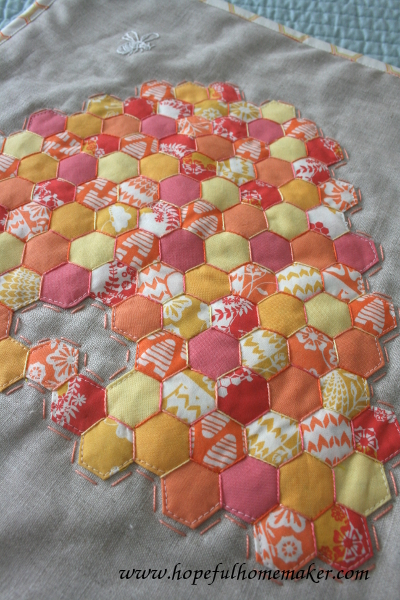 I've been watching the growing mini quilt craze with interest, and this is my first mini.  It already hangs in my sewing room, a bright reminder that Spring is on it's way.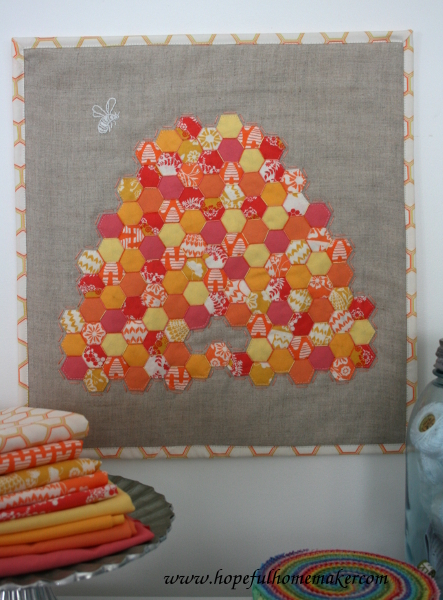 Thanks so much for visiting, and many thanks to Bonnie for creating such lovely fabrics and for allowing me to participate in the

Sweet as Honey Blog Tour

!  Be sure to keep up with the tour, as there are many talented people creating beautiful things with

Sweet as Honey

.  Tomorrow's feature will be

Jessica at Haile & Co

.  Make sure you visit and see what she's made!
Best Wishes,
Jennifer