Tone it Down Quilt Blocks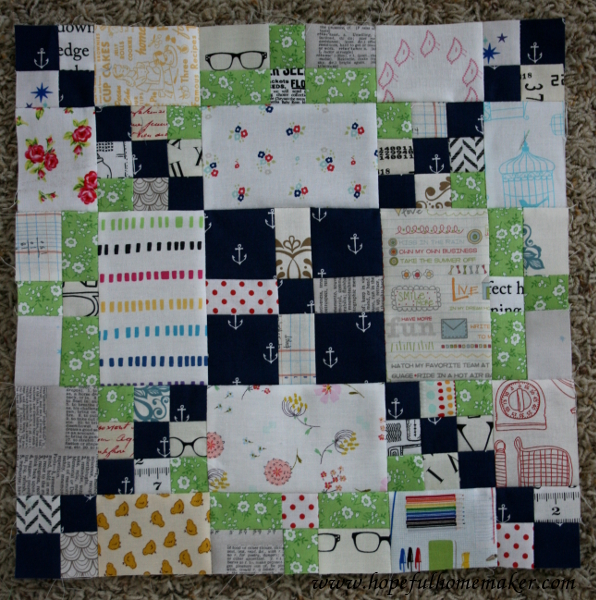 Like many others, I fell in love with

Lissa Alexander's Tone it Down quilt

which was featured in the

January/February issue of American Patchwork & Quilting

.  I loved the instructions for strip piecing, but loved the scrappy low volume look more and wondered if I'd be up for so many hundreds of little pieces (approximately 2250!).  Early in the year I decided to make a test block, choosing navy blue and green as my two colors, and I loved it.  Still, it sat, in spite of the quilt along.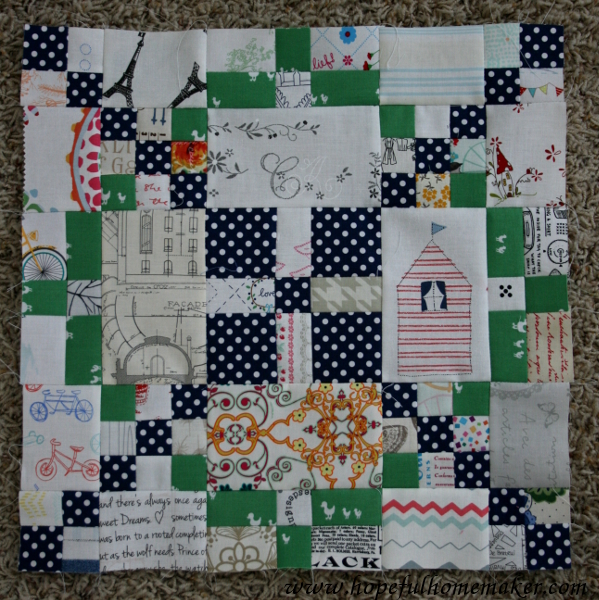 Last week I made a huge mess in my sewing room, pulling out most of my low volume prints and cutting into them until all the background pieces were cut.   I've made one block every day or two since, and with every block I make I like this quilt more.  It makes me happy to be using so many different fabrics that I love, and doing a bit of fussy cutting in a few spots has been a lot of fun.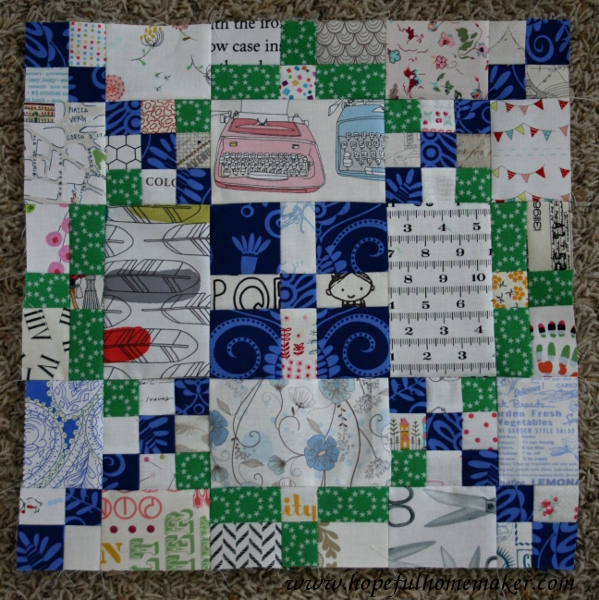 The block above is the brightest so far, and I really love that little boy in the center, and also the pink typewriter.  I pieced it on my youngest son's birthday, and it reminds me of his happy smile.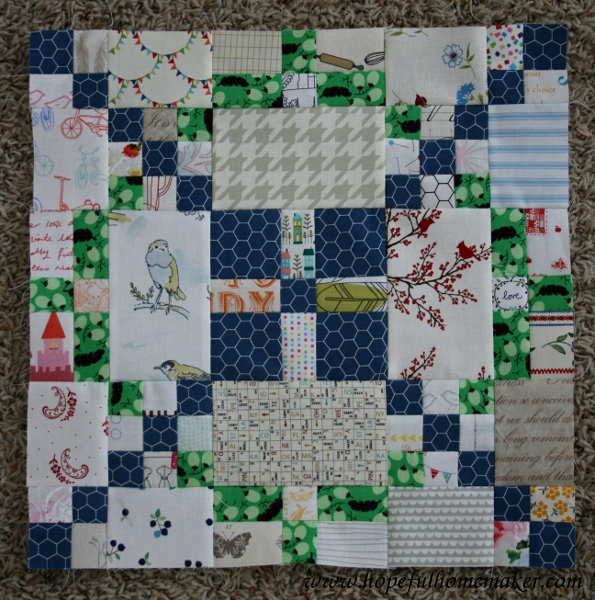 I've been starching all the pieces before I sew, which takes time, but I've been able to piece the blocks together without any pins.  While not perfect in every spot, I'm happy with the accuracy of my seams.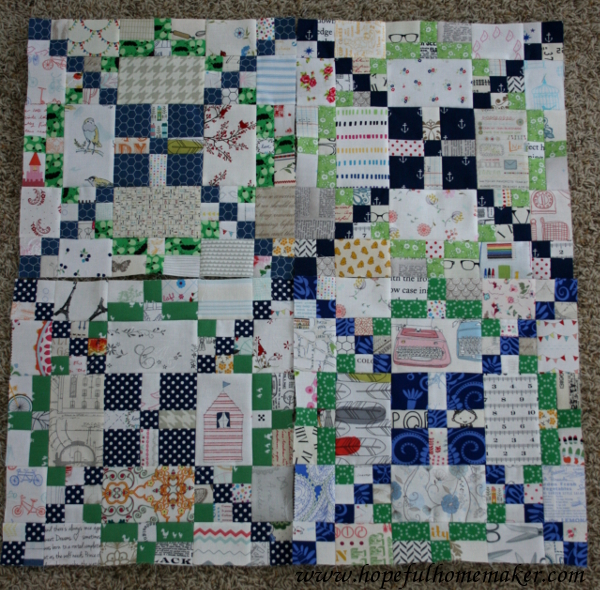 I love the way they look together, although there will be sashing and lots of little nine patches between them when the quilt top comes together.




After finishing a block I've been laying out the next one so it's ready for me whenever I have a few minutes to sew.  So far I've been lucky and no little hands have scattered the pieces.  After the first four blocks I feel like I have a system for chain piecing and I'm getting faster.  What sounded overwhelming at first has become enjoyable in these bite sized pieces and I'm sure I'll have all twenty blocks done soon.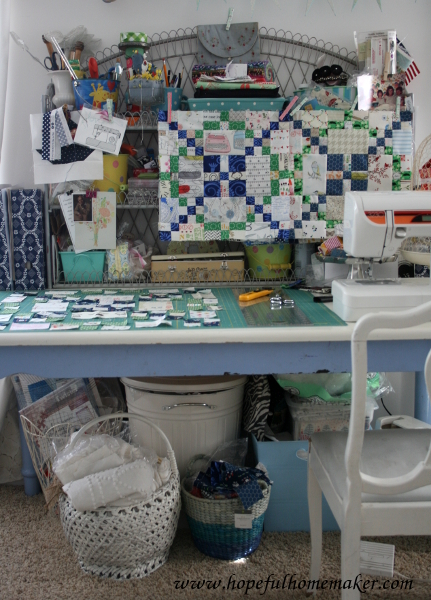 Maybe it's just because I haven't had much time to sew this year, but the sight of my sewing space is really making me happy this week!  It feels so good to do even a little bit of sewing.
Jennifer
Linking to

Freshly Pieced

Also, I almost forgot!  My sister is giving away a

free Craftsy class over at Sisterview.

You should enter!