Chic Kisses Mini Quilt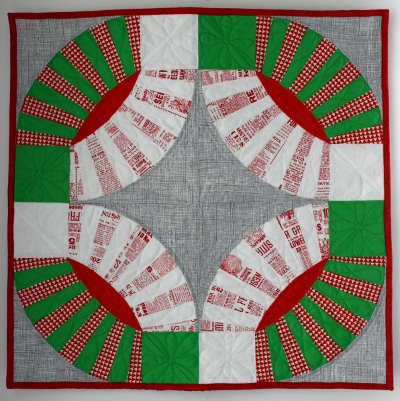 In November I had the opportunity to test the

Chic Kisses pattern

for

Sew Kind of Wonderful

.  This pattern uses the

Quick Curve Ruler

, which I had been curious about but hadn't used.  I've sewn a few curves with success and wanted to give it a try.  I ordered the ruler and ended up choosing fabrics in a traditional Christmas color scheme.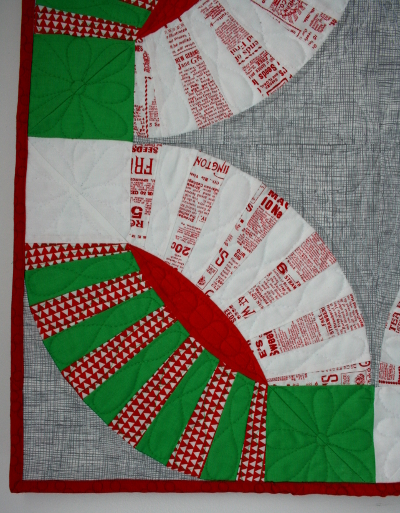 Having never used the Quick Curve Ruler before, I worried that I'd mess things up because this is a more complicated pattern.  To my relief I found it easy to follow and my first four blocks came together quickly and painlessly.  I stopped at four blocks to make one ring and decided on a mini quilt.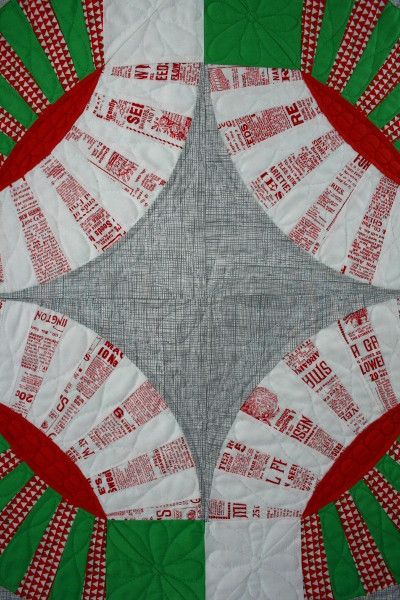 The quilting Jenny does on her quilts amazes me.  I could stare at it for hours.  I had her work in mind as I quilted this little thing.  It was good practice for me – full of mistakes – and I tried something new.
This quilt pattern is really amazing.  I've got a bundle of fabrics I'm going to use to make a big Chic Kisses quilt.  I just need to decide on solids.  If you're considering the QCR or any of the Sew Kind of Wonderful patterns, I recommend them!  It's a lot of fun!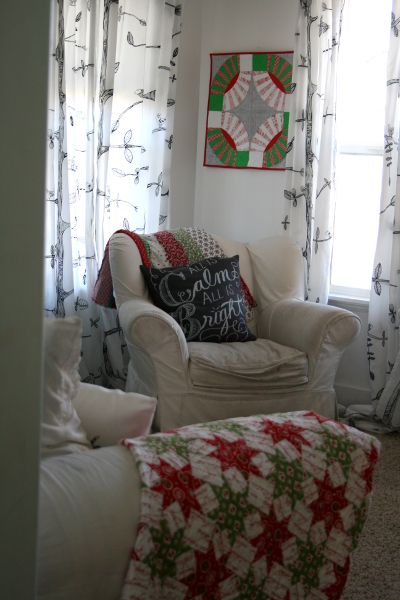 My chic kisses mini hung in the living room during the holiday season and I enjoyed seeing it there.   It was great to have the chance to test the pattern and learn a new technique.  Today it's all packed away and the year ends tonight.  It's been a good year and we've been very blessed, but I'm excited for a new year and all it will hold.