Spools Mini Quilt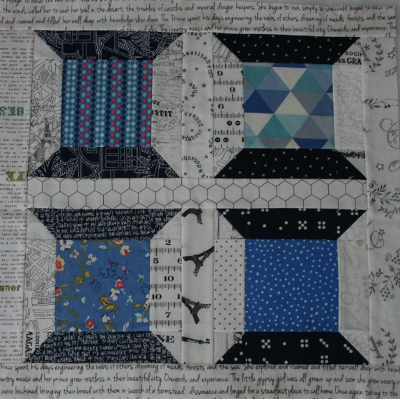 I participated in the Secret Sister Swap at Quilt Bliss, and was happy to have Lori assigned to me.  When I read her list of preferences, the first thing I noticed was that she loves blue fabric.  A girl after my own heart!  After some back and forth and stressing about what to make, I settled on the Spools Mini quilt from the Liberty Love book.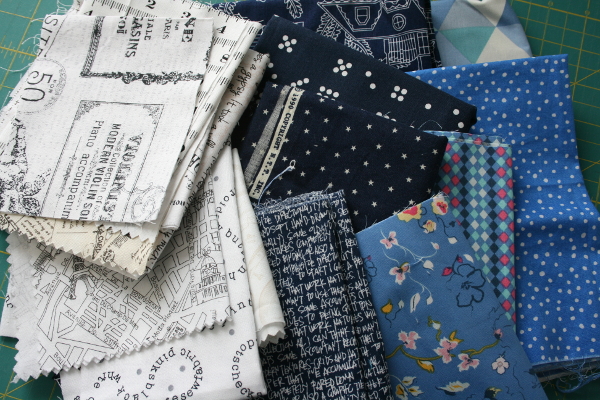 I pulled some favorite blue fabrics and settled on a scrappy low volume background.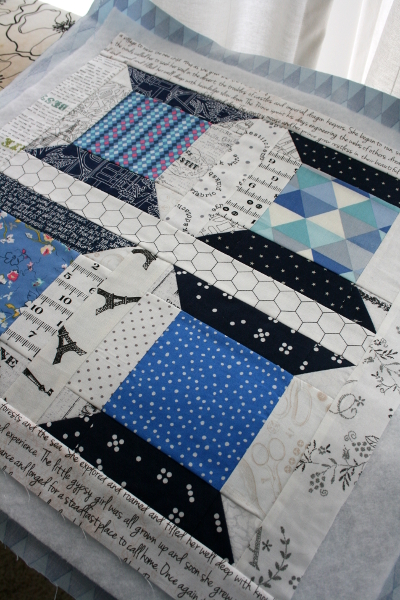 The block was fun to make and came together quickly and precisely.  I think this one was my favorite: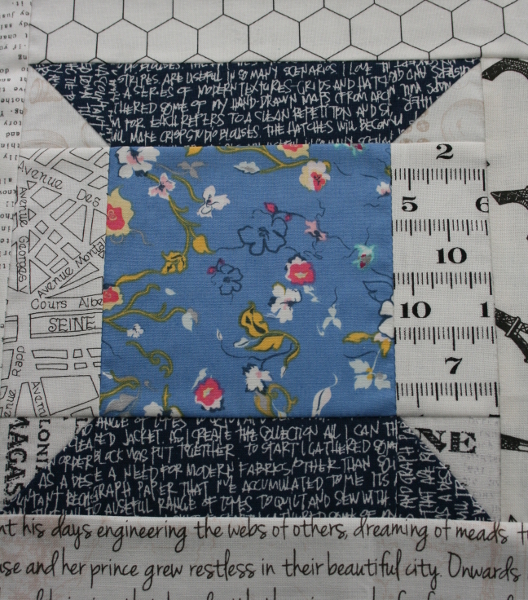 The final product: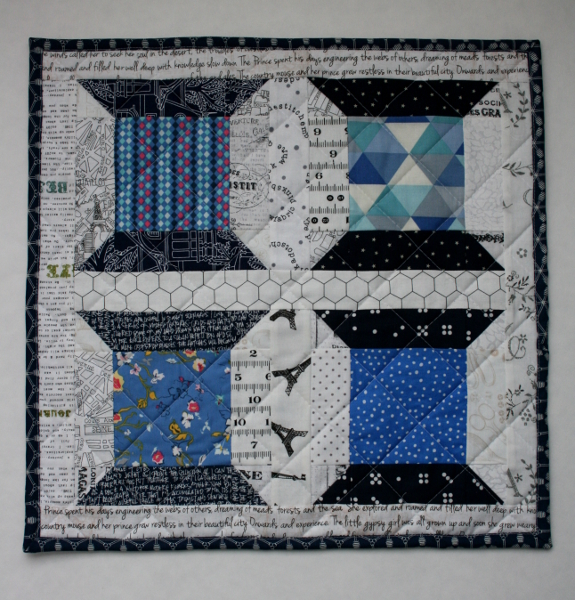 I would quilt it differently if I made it again.  I chose straight line quilting in a diagonal grid, but wish I'd done some free motion quilting on each spool.  I was nervous, however, because I'm out of practice and even when I've been practicing my fmq leaves much to be desired.  So I went with something I knew I could do, but I'm not sure it was the best choice for this mini.  Still, I do like it and I was out of time so it had to work!
A couple of things I re-learned in making this mini:
1.  When I sew for myself, it's generally relaxing.  When I make a gift, I generally enjoy it.  When it's a swap, I'm a total stress case.
2.  I really, really love low-volume fabrics, backgrounds, everything.  The trend hasn't bothered me a bit and I'm not at all tired of it.  I love the visual interest it gives a quilt.  Low-volume makes me happy.
And there you have the story of this mini quilt.
I hope Lori enjoys it!