Aerial Grove Quilt Top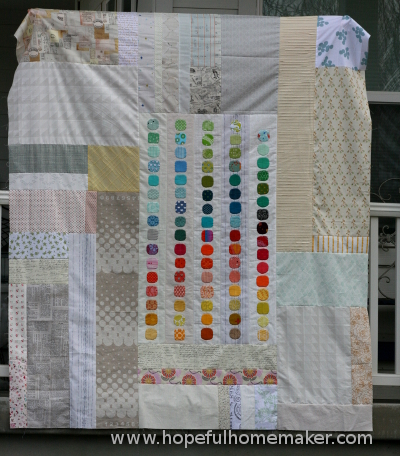 I'm excited to share my Aerial Grove quilt top with you today.  This is a gorgeous quilt pattern by Carolyn Friedlander that I've admired since it was first published.  One of my goals for 2017 is to make the quilts on my bucket list instead of adding to my list, and this quilt is the first of several Carolyn Friedlander patterns I've had on that list.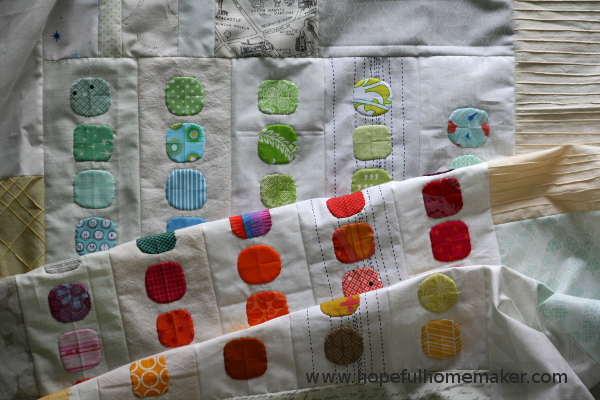 I prepared the "circles" for applique last November so that I could have a hand sewing project during the holidays.  I wanted to be hanging out with my family instead of in my sewing room and having these ready to applique meant that I spent most of my time with them AND the applique was done before Christmas!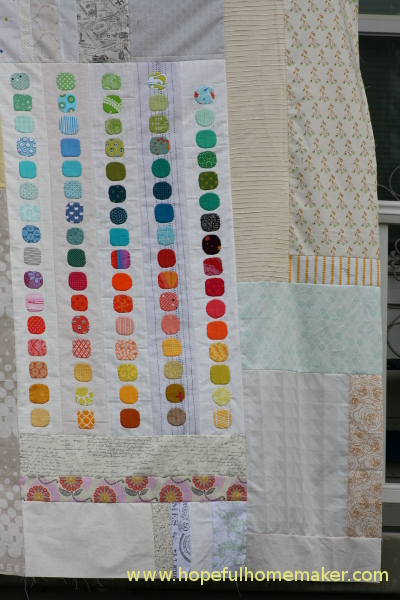 To complete the quilt top I pulled out some of my favorite low volume fabrics and just started sewing them together until I had panels that were the correct size.  I wanted a little cool, but also some warm tones, a touch of yellow, and some texture.  It was a quick and easy, no stress finish – a great way to start the year!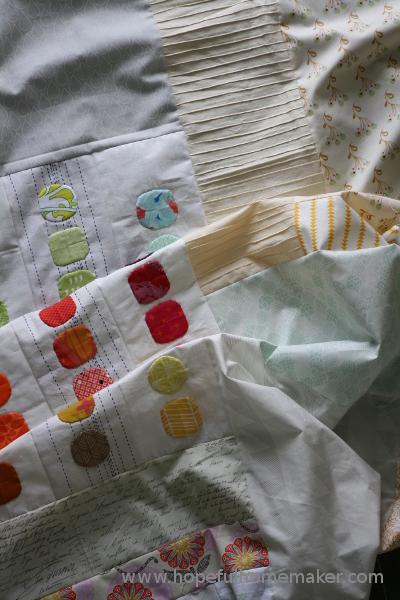 If you've never tried hand applique before, it's worth having a go at it.  While 80 circles sounded a little intimidating at first, they're also done quickly and the curves are easy.  I have found applique to be a relaxing and enjoyable process and I've tried to have some kind of hand sewing project ready to go since I started my Prairie Sweets project a couple of years ago.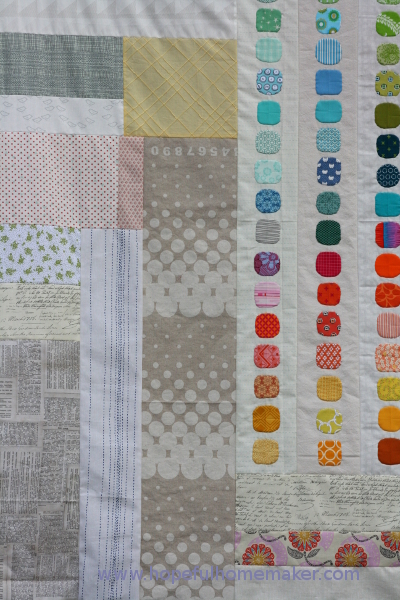 This pattern can be found in Carolyn's book, Savor Each Stitch, and is just one of many beautiful projects included in the book.  I have a few others I'm anxious to try!  In fact, right now I have four more of her patterns in some stage of progress and am enjoying all of them.
Now to decide how to quilt this!
Jennifer