Log Cabin Swap Quilt Top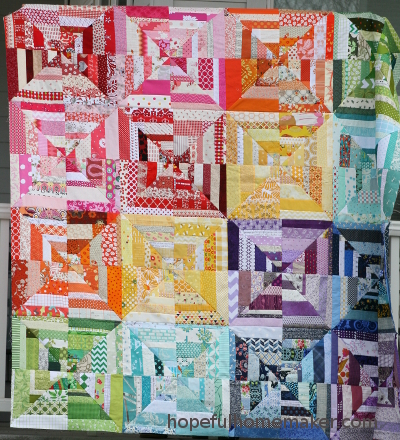 Last year at UCMQG I participated in a 1/4 log cabin swap with other members.  We made log cabin blocks that were cut into fourths and then swapped around.  I finally sewed mine together into a quilt top, but not before I cut them again.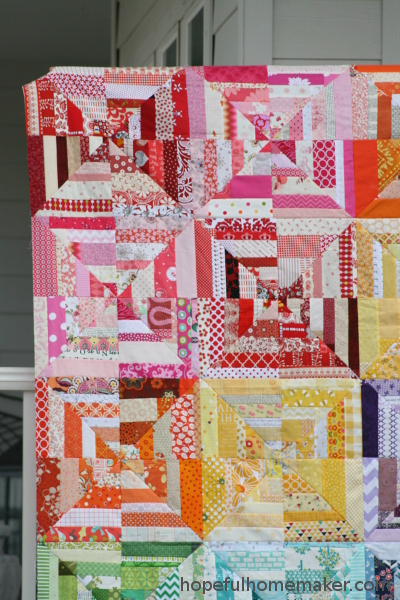 I took each log cabin corner and cut it on the diagonal so I could mix up the colors and lines a little more.  In some cases I lost the cool corners that come with log cabins but for some reason I really wanted the increased variety and change in lines.
I mixed them up and sewed eight triangles together to make a log cabin block of sorts (some might say it looks more like a string block, and that's ok)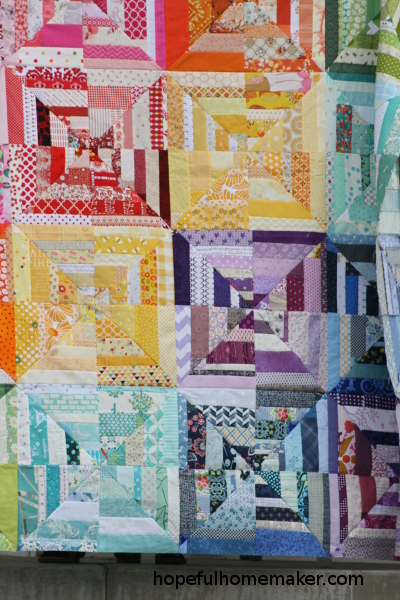 I struggled a little with the layout and settled on this.  It's fun to have all these pieces that were sewn by women I respect and enjoy.  Being a part of UCMQG has been a blessing and has changed my life for the better in many ways.  I'm so glad I'll have a quilt that reminds me of my friends.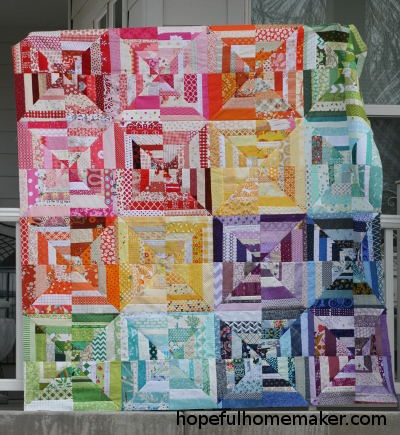 I really need to get this one quilted and finished before Broadbent's closes.  I'd like to photograph it in front of the store as another way to remember the last 4 1/2 years!