Dream Catcher Quilt Top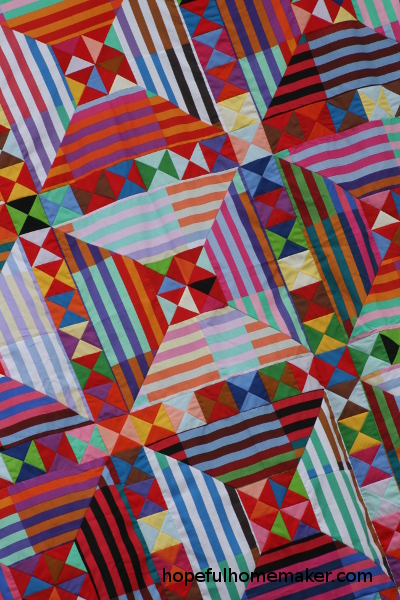 This has got to be the craziest, happiest quilt top I've made to date, and I love it!




The pattern is from Kathy Doughty's book,

Adding Layers

, and it's made with solids and the amazing Marquee stripe by Kaffe Fassett.  The stripe fabric came and went long before I started looking at Kaffe's fabrics, but a friend and I were able to scrounge enough of it from stash and a local quilt shop to make it come together.  We had to get a little bit creative by carefully piecing together a few half yard cuts and fat quarters to re-create yardage, but it worked!
We also used a different method for piecing the hourglass blocks, which required re-working the fabric requirements and cutting instructions.  It was a really fun collaborative project with a good friend.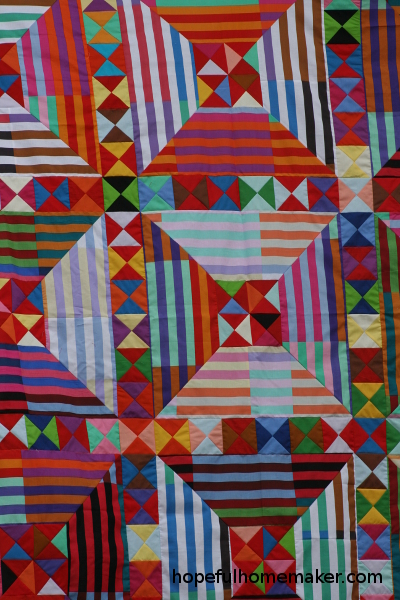 Now I have no idea how to quilt it.  Straight lines?  Edge to edge?  I don't want the quilting to distract the eye at all from the awesome design.  What would you do?