Katie Jump Rope Lone Star Block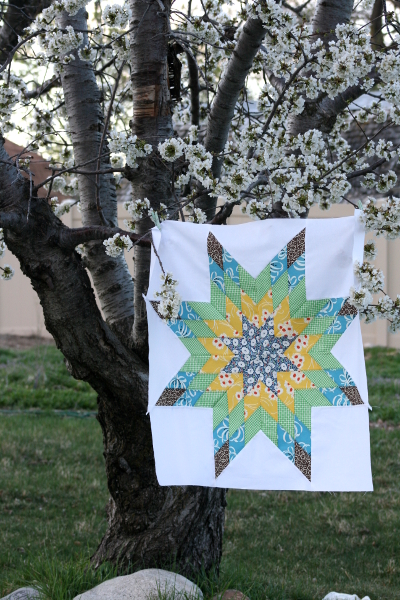 I'm revisiting the lone star block, and having all kinds of fun doing it.  This block is made with 2.75″ strips and I love the Katie Jump Rope prints!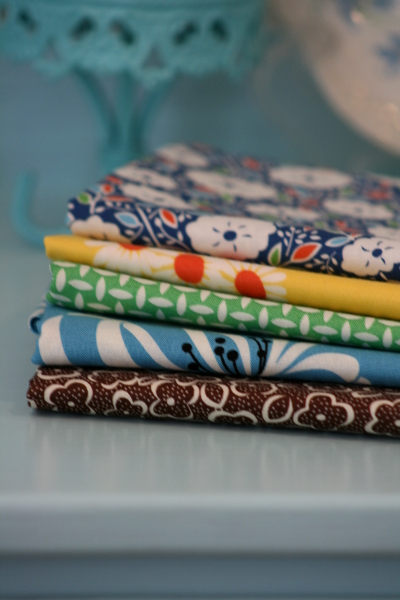 Looking back, I'm not sure why/how it took me so long to figure out the whole pattern of fabric releases, but it did, and that meant I never bought a single piece of Katie Jump Rope.  I was happy to have it reprinted and am excited to be sewing with it now.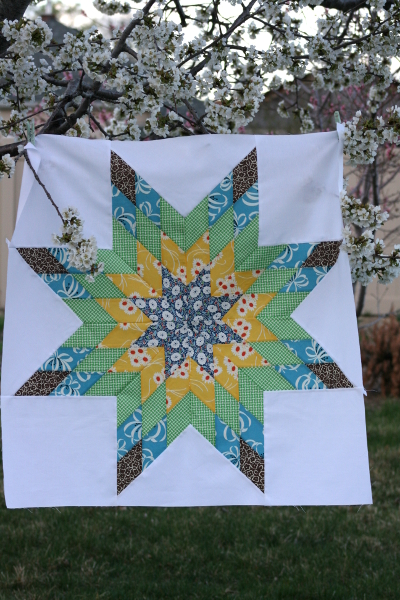 I'm not sure yet how this project will evolve once I make a few more stars.  I have a couple of ideas to play with.  One thing is certain, I love the satisfaction of having all those diamond points line up for a block with big impact.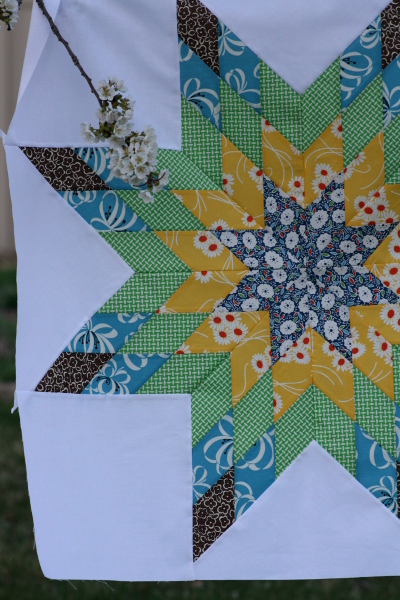 This block sizes is one of eight included in my free PDF.  You can find it and a detailed tutorial for sewing your own lone star block

here

.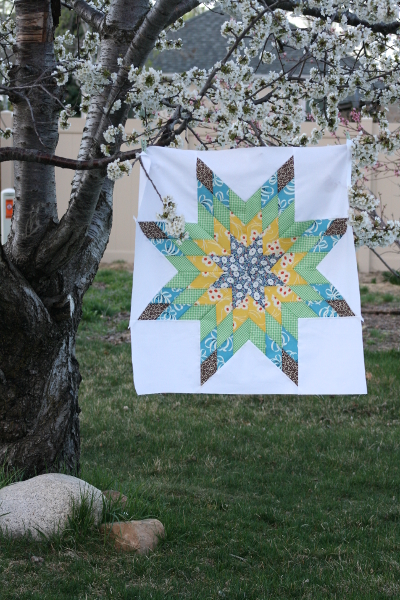 Have a great day!