Columbine Mini Quilt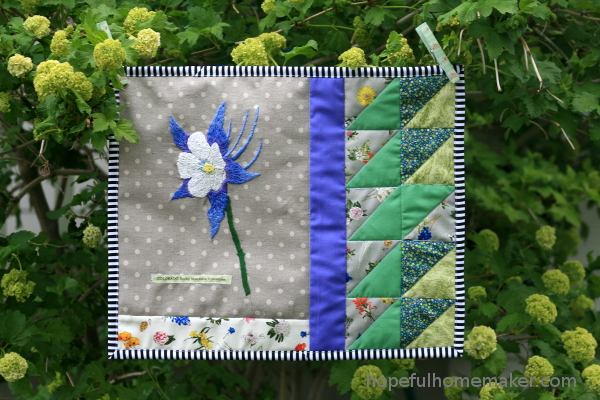 I wrote here about my love for the Colorado Rocky Mountain Columbine.  Really, it's one of my all-time favorite flowers, which was part of the reason I drew a larger version and embroidered it.  (You can find the FREE embroidery pattern for the columbine here.) I haven't done much embroidery in recent years and I was a little rusty, so the flower was a fun project for me.  Once it was done, the question was what to do with my stitching?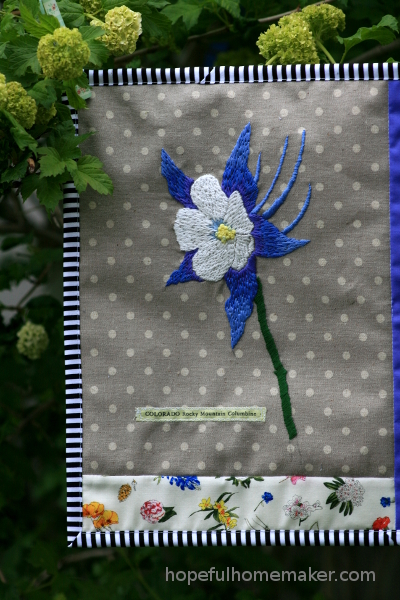 Except that really, it wasn't hard at all to decide once the idea hit.
You see, there's another reason why the columbine is special to me and my family.  My youngest sister Kristen was a student at Columbine High School, and was at school the day of the shooting.  To say that day changed all of us would be an understatement, and it certainly changed her life more than the rest of us.
Last month brought the 18th anniversary of the shooting, so I used my columbine to make a mini quilt for Kristen.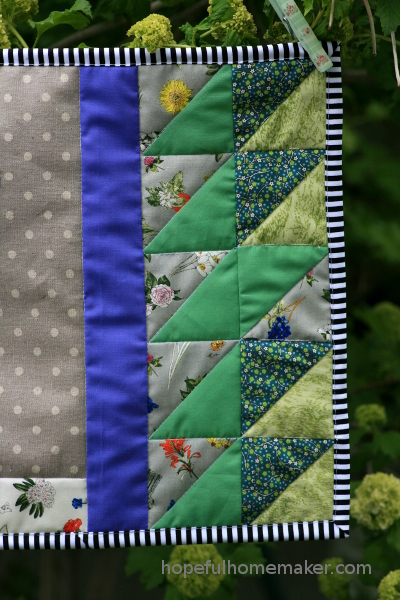 I gathered some scraps left over from the quilt, found a solid that coordinated, and pieced together a simple design that complimented the flower.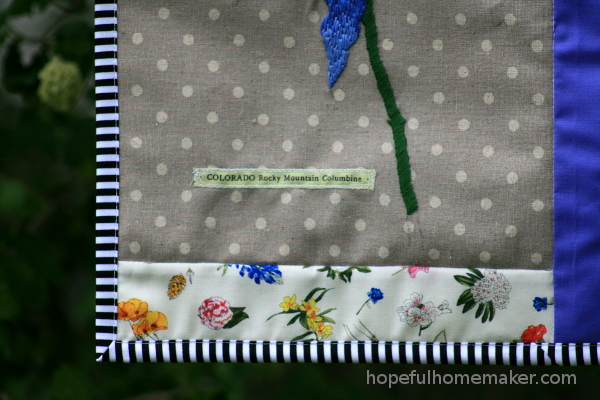 I cut out the flower name from the State Flowerscape text print and top stitched it to the quilt.  For the backing I used a scrap from Heather Bailey's Clementine collection and even thought to add little corners for easy hanging!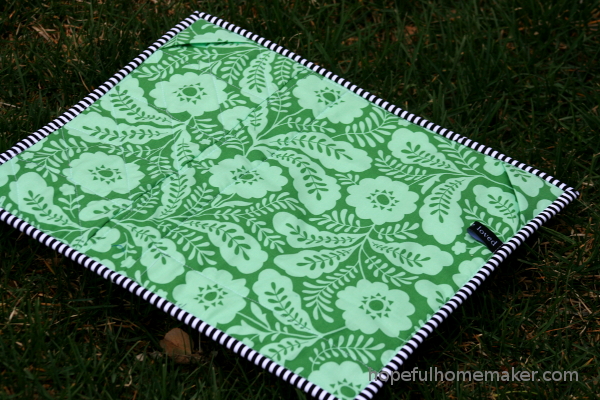 I also added a "you are loved" tag to the back when I added the binding.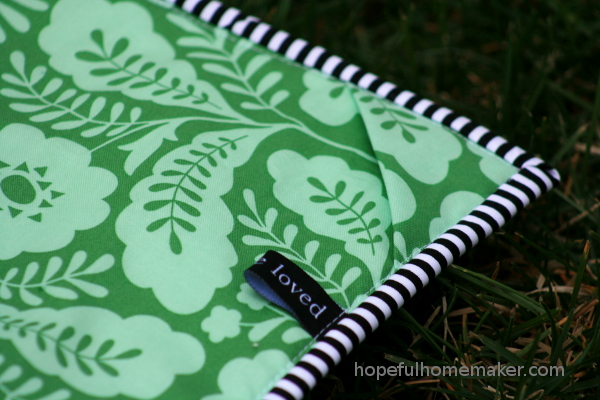 This has been a project that was good for my soul, a reminder that light can always overcome darkness, that healing and hope are real, that God is mindful of us.
I've heard a song over and over again in my mind as I worked on this, "Columbine, flower blue, tenderly I think of you….."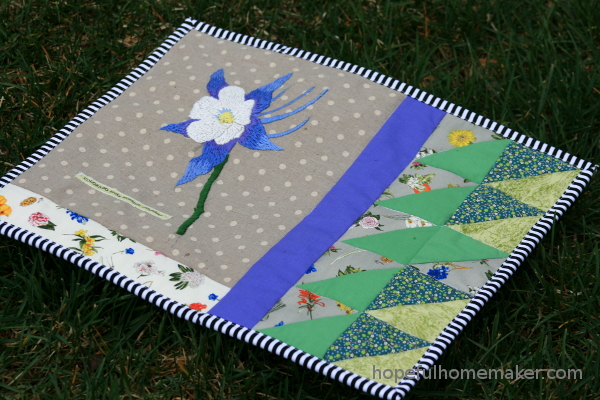 Life is precious.