Birthday Mini Quilt Swap, Part 1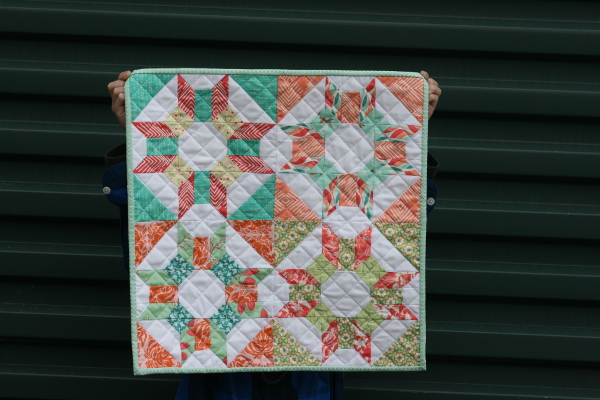 Last year a few of my friends and I decided to swap mini quilts as birthday gifts during the year.  It was a lot of fun to sew for one another and see the lovely gifts that resulted from our efforts.  This post contains photos of the mini quilts I made for my friends.
The first and second quilts I made were versions of my Mini Prosper quilt.  Kristin requested hers in Art Gallery fabrics (pictured above) and Jill loves purple, so I made them each one.  Somehow my pictures of the purple version have disappeared so I only have photos of the mini I made for Kristin.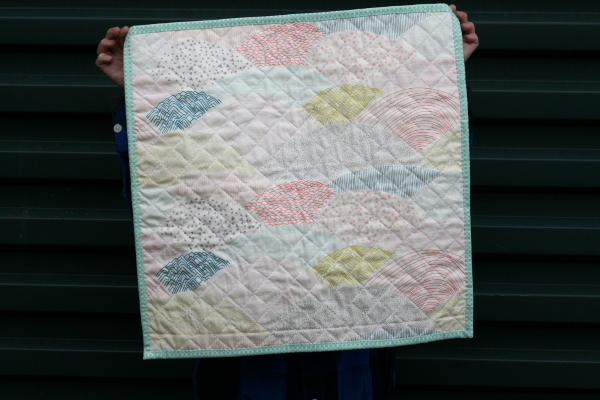 I love this print on the back, and I especially love the goofy photo I snapped of my quilt holder when a gust of wind took us both by surprise!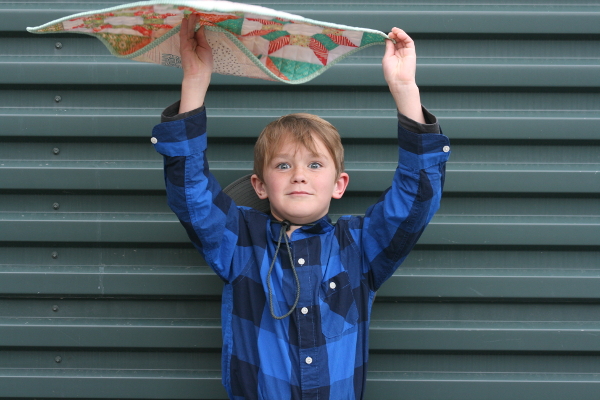 When Pamela's turn came, she didn't want anything related to stars or dresdens and she liked low volume fabrics.  I decided to try the January Quilt Block by Lady Harvatine but it was larger than I wanted.  I reduced the measurements and tried again and ended with this mini quilt: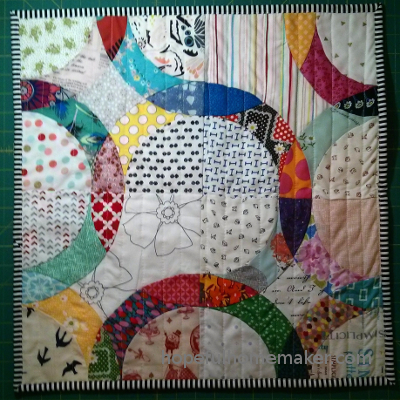 It's a terrible photo, a bit blurry and with bad lighting – evidence that I finished it the same night I was to deliver it, hence a rushed picture snapped on my phone before I dashed out the door.  It seems I'm often on that kind of schedule when I'm sewing gifts.
Another late night finish (and resulting poor photo) came with Jennifer's mini quilt.  She didn't have many requests, so I thought about how much she loved watching the sky from the house she lived in.  At the time they were preparing to move so I made this quilt to remind her of the sunrises and sunsets she's enjoyed from that place.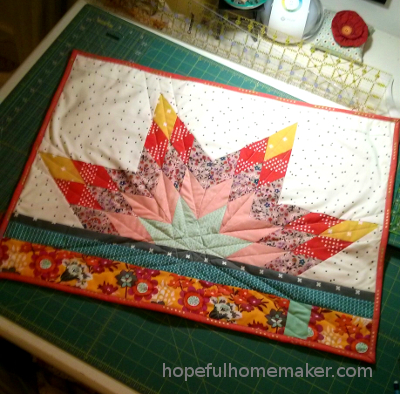 I particularly enjoyed making this one and would like to explore the sunrise theme and this color scheme again sometime.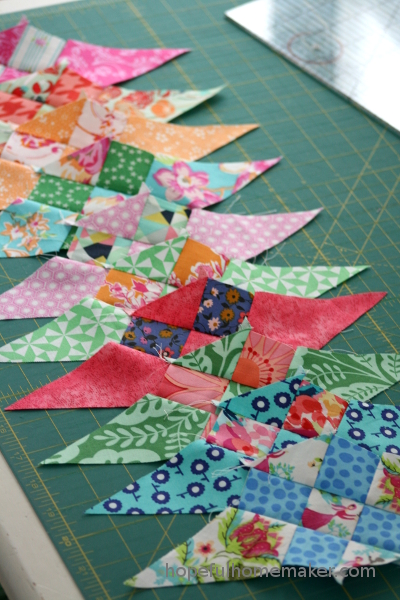 For Anna I decided to use the Glitter quilt block from Jen Kingwell's book, Quilt Lovely.  I chose a bright, happy color scheme and also did a little bit of fussy cutting.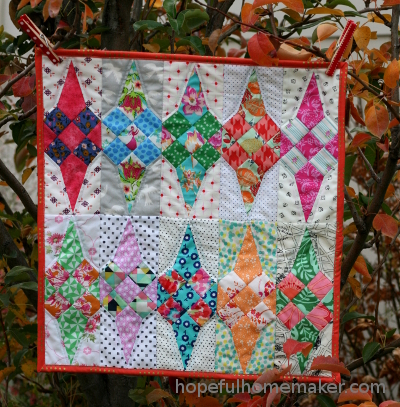 It was a fun project and I'm happy with the results.  It also reminded me that I should get my own Glitter quilt blocks back out and finish that project!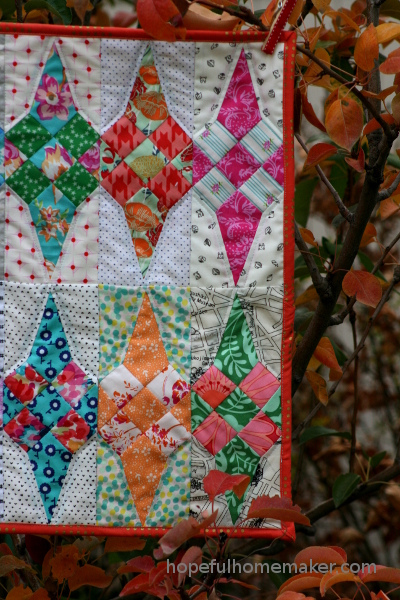 It was a lot of fun to make these five (only four pictured, though) quilts for my friends. Sometimes I step back and marvel a little at the amazing women I've met because of this hobby.  I know it's that way with most things we get involved in – we end up with friends and associates that we're honored to know and learn from.  I love this group of women!
Next up will be the Birthday Mini Quilt Swap, Part 2, where I share all the pretty mini quilts these wonderful friends made for me!