Collection Quilt – sections 1 & 2
Hand sewing is here to stay, I think.  I did not think I would still be doing so much of it when I first started my Aerial Grove quilt last year, but I'm totally hooked.  My current project is yet another Carolyn Friedlander  pattern, the Collection quilt.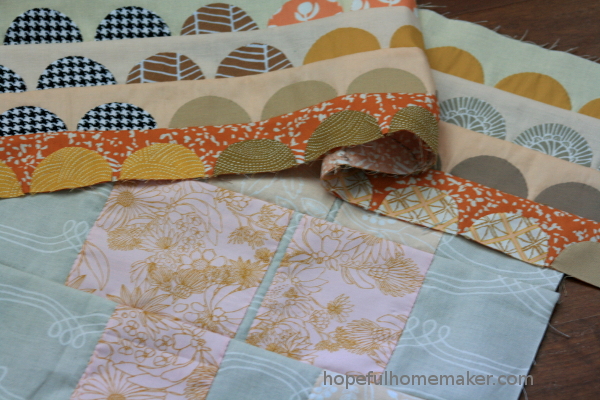 It's divided into nine sections and I've completed the first two.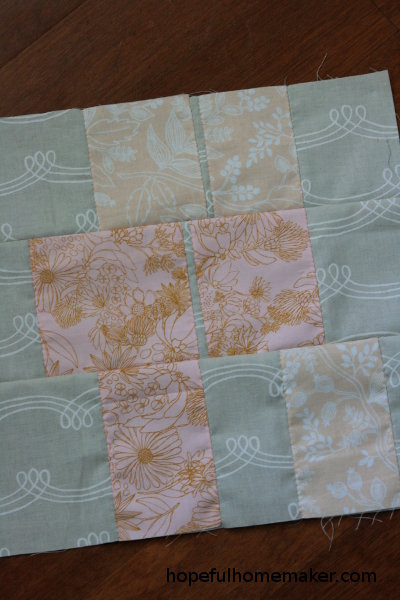 The first was fast and simple; the sections are designed to become more difficult as you go.  I chose to use three prints instead of two, and enjoyed sewing with the very soft color palate.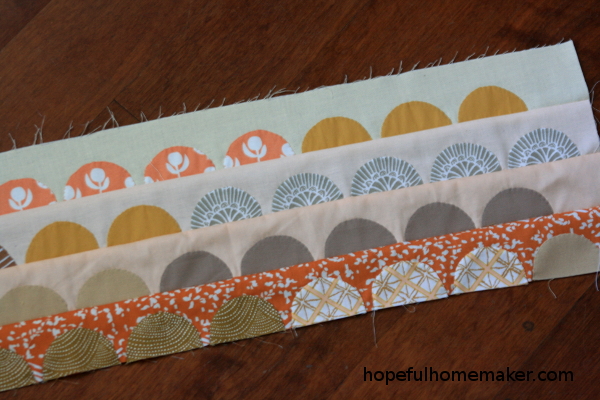 The second section was fun too – four long strips with little arches.  Once again I used more colors than the original quilt and I enjoyed working with colors I don't use often.  I haven't planned this quilt out; I'm going to let it evolve as I go.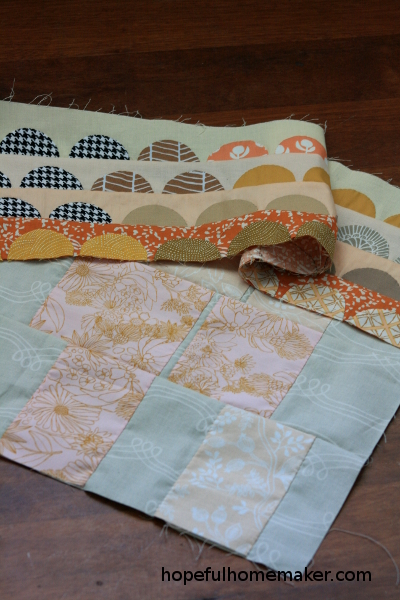 It's nice to have started this pattern that I've been intimidated by for so long!  Now to prep section three!