Anthem Quilt Pattern
Every year I promise myself a red, white and blue quilt for the summer.  I've never made it happen – until now.  I'd like to introduce my

Anthem quilt, a vintage-inspired star quilt

that is a quick and fun project.
This quilt is inspired by a vintage block I came across a while ago.  I was drawn to the way the stripes rotate around the star, reminding me of festive pinwheels spinning at bike parades on holidays.  Given

my love of the lone star block

, I liked this variation and decided to try it out.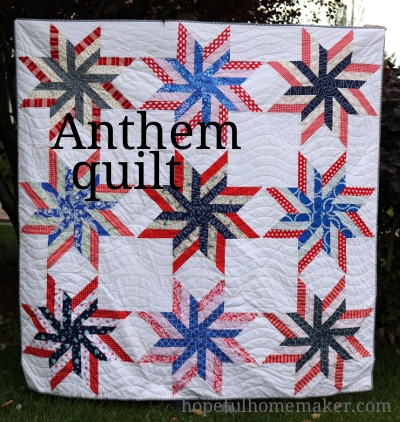 I chose to play with color just a bit, using both navy blues and royal blues, as well as different reds, to create a slight secondary pattern with the nine blocks.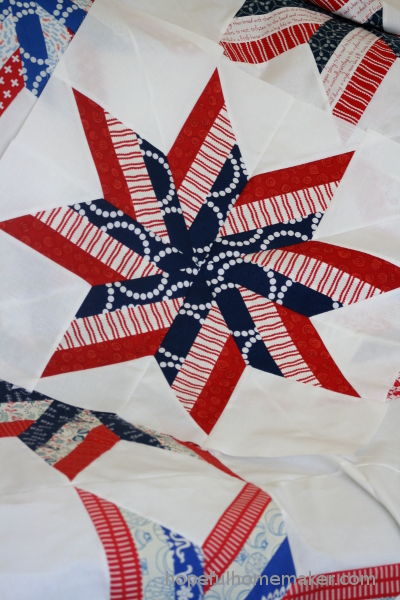 These blocks come together very quickly (strip piecing and no Y seams) and provide big impact.  I designed the blocks to be large and they finish at 22″.  Nine blocks will make a quilt that measures 66″ square.
The Anthem quilt pattern is

for sale in my Etsy store

.   Download the pattern now and have a finished quilt top before you know it!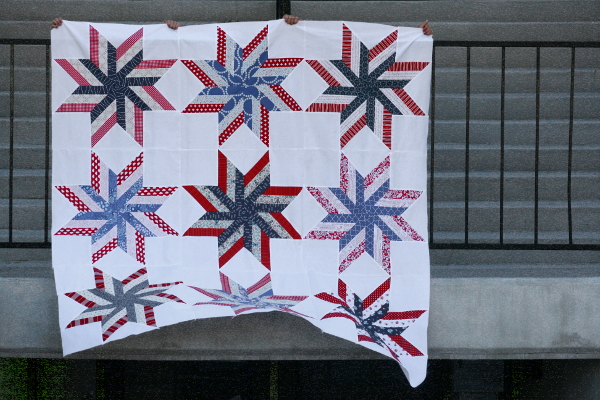 I love history, particularly American Revolutionary history.  These colors are precious to me; I have loved them as long as I can remember.  They stir my heart and I yearn to be better.  I made this quilt to capture those feelings.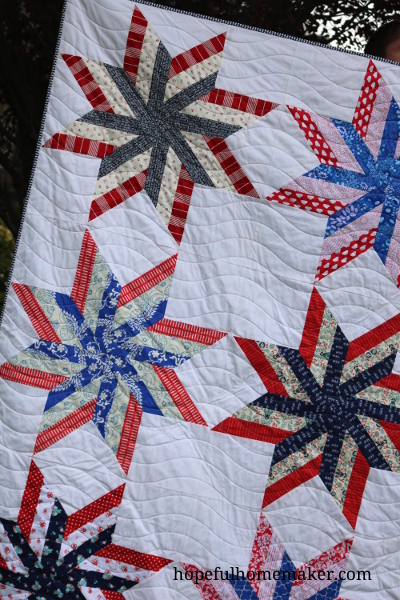 I chose simple wavy lines for the quilting to give the impression of stars waving in the air like a banner.  For the backing I selected a multi-colored plaid I've been saving for years.  A navy scallop print frames the quilt as binding.  And I end where I began… I finally made myself a red, white and blue quilt!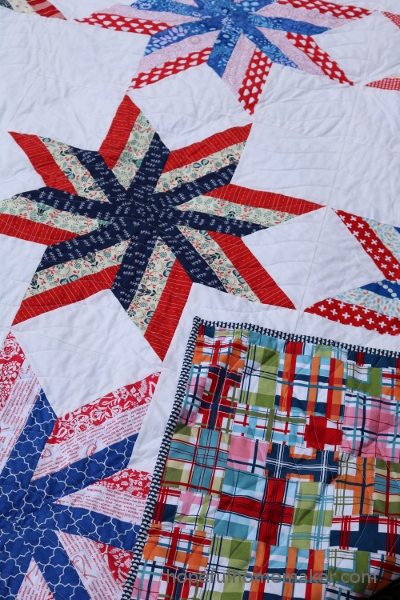 What will you make with this pattern?

Purchase a copy

today. Happy Sewing!
Jennifer