Coastal Quilt
I saved my Coastal Quilt for our beach trip so I could photograph it in the setting that inspired it.  My husband, who uses a drone to film his mountain biking, thought it would be fun to lay the quilt on the jetty and fly the drone over, so here's a quick video of a coastal quilt in it's natural habitat!
Now for some photos!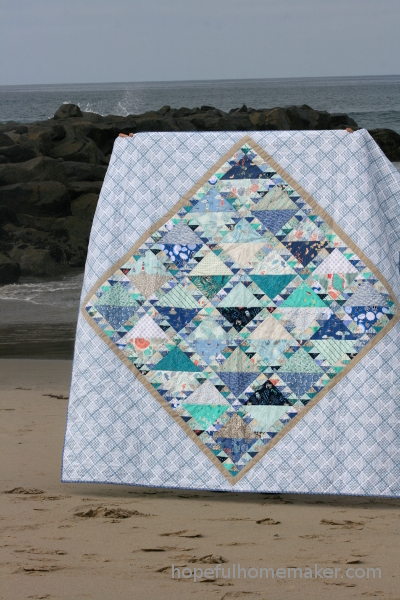 When I decided to make a quilt that reminded me of the beach I pulled fabrics largely from two collections:  Sharon Holland's Coastline collection, and a collection by Lewis & Irene for Makower called Coastal.  Both of these collections have some prints that I just love and I enjoyed putting them together with a few other prints from my stash.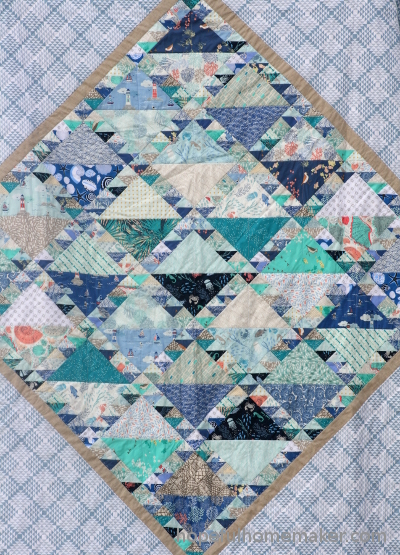 I started making half square triangles and soon a layout materialized, one that makes me feel like I'm looking out to sea.  I keep thinking there's probably a name for this layout, but the closest I've seen is the ocean waves design which uses more rows of small half square triangles between blocks.  Perhaps this is a variation on it?  (If you know, help me out and tell!)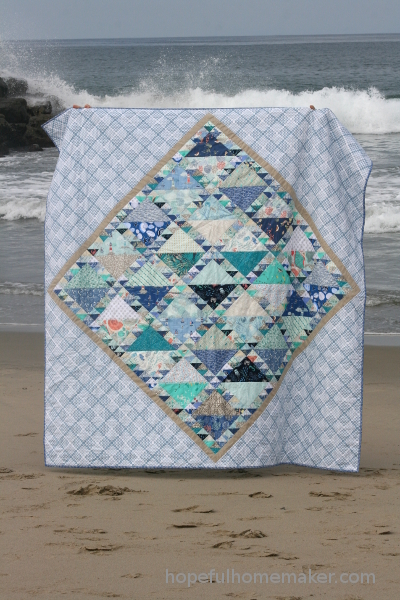 Setting everything on point was fun and the Joel Dewberry print – from his Atrium collection – turned out to be the perfect background.  It continues the geometric design of the quilt without competing with the center design, and I really didn't want so much negative space in just a solid.  When I pulled out the fabric my heart said YES!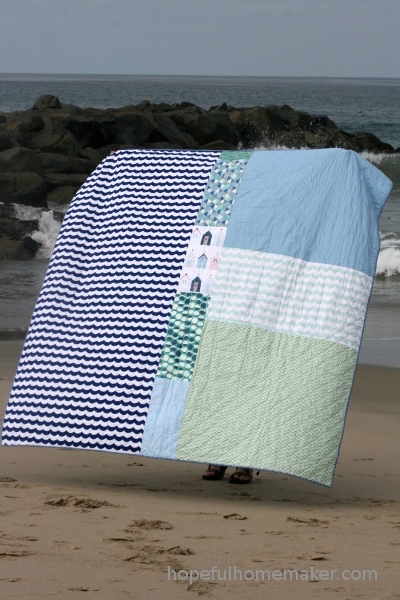 I pieced the backing from fabrics in my stash, which always makes me happy.  Those little beach huts make me smile.  I've saved them for a long time and am glad to have included them in this project.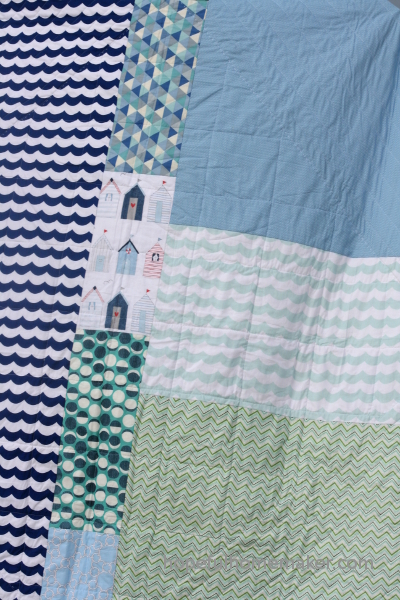 I quilted it very simply and used my favorite Lewis & Irene wavy print for the binding.  I think I bought that fabric three or four times while there was a bolt at my local quilt shop!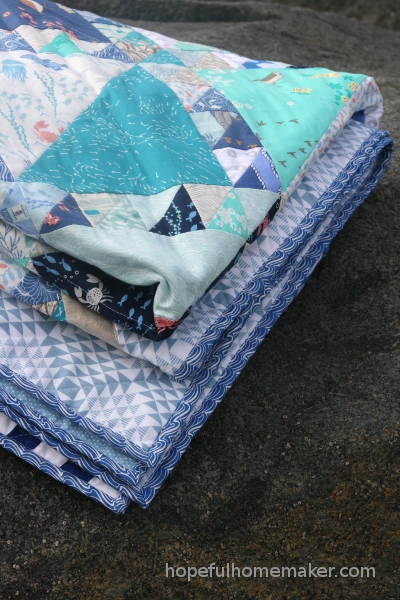 These pictures make me ache to go back to the beach!  I love how perfectly matched it is to it's surroundings, which is precisely why I made a coastal quilt.  A little reminder of my favorite place to curl up in on days when I'm trying to

remember

.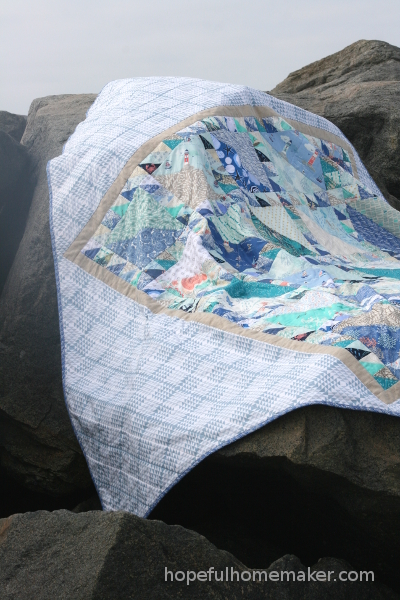 I have a few scraps and a few more beachy prints I didn't use in this quilt, and I'm thinking it would be fun to make another coastal-inspired quilt to take with me next summer….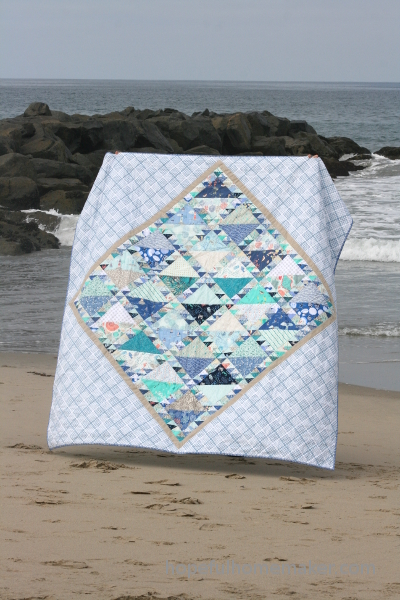 For now, I'm enjoying this one as the days get cooler at home.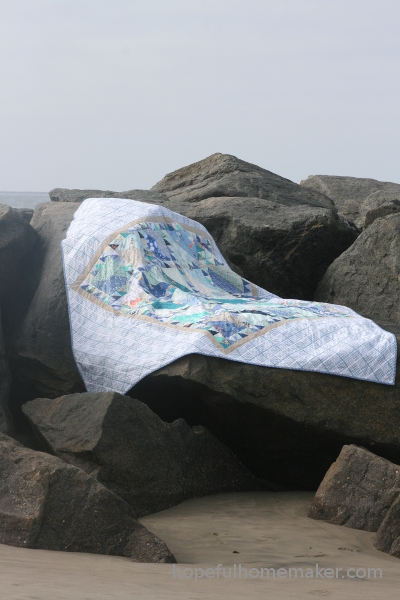 Have a great day!
Jennifer