Rin Quilt: A beginning
Surprise, surprise!  Another Carolyn Friedlander quilt is underway.  This is her Rin Quilt pattern, and when a "Rin Along" quilt along began for this pattern back in May, I joined in.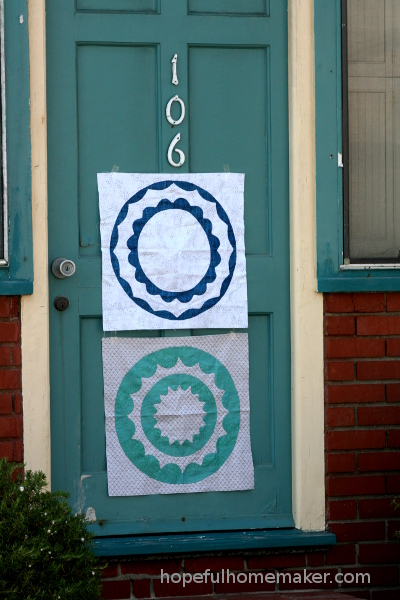 I took the first two blocks with me on vacation over the summer and managed to finish both of them.  It made me really happy to tape them to the front door of my Grandpa's beach house before we left.  That little house holds so much love, so many precious memories!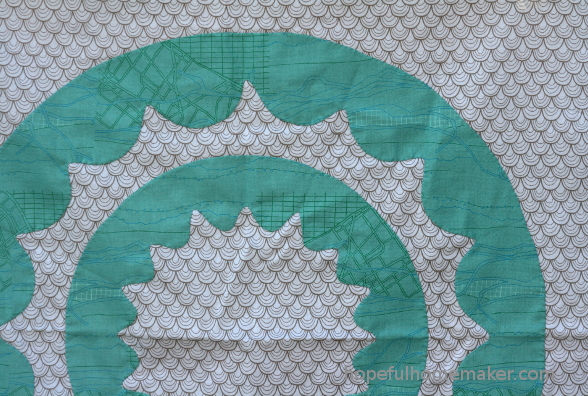 My version of the quilt will loosely follow the color scheme of Carolyn's quilt, but my rule for myself is to pull all fabrics from stash.  This proved to be a little more difficult than I anticipated because generally the largest fabric cut I buy is a half yard, and the background squares in this quilt are 20 inches square.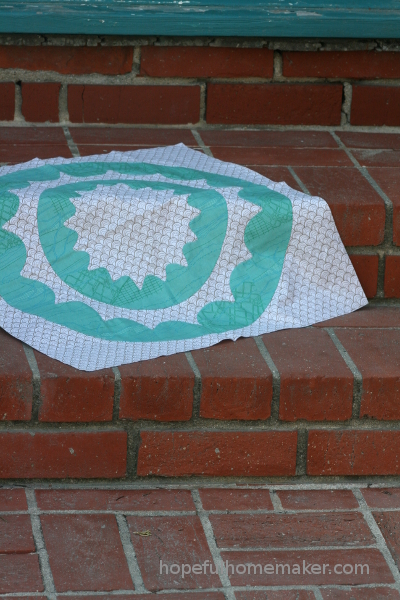 I do love all shades of blue, so choosing fabrics for the applique pieces was fun.  The hand sewing for each block definitely takes time but I find it enjoyable.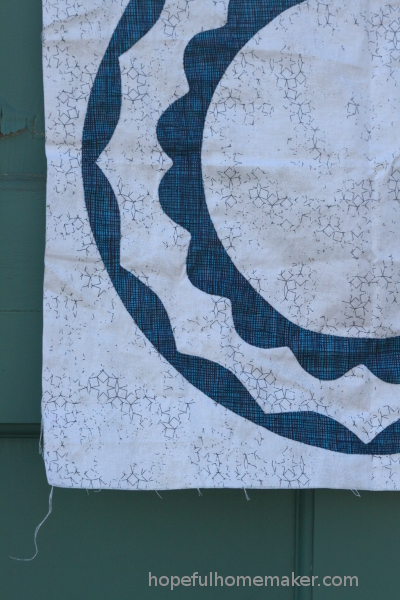 My circles aren't perfect and there are mistakes in the curves, but I'm hoping that once all nine blocks are finished I'll be happy with the final product.  That's part of the fun, right?  Handmade is perfectly imperfect (or so I'm telling myself).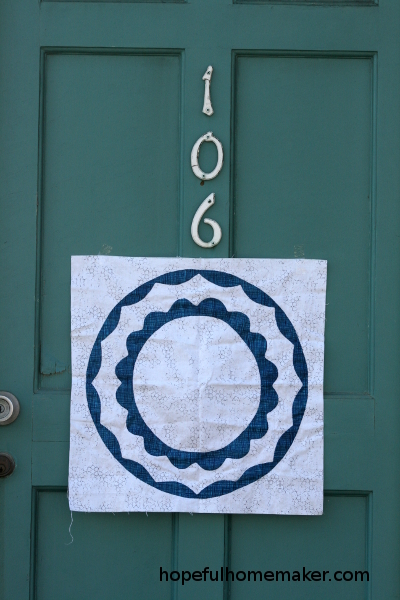 I recently finished block three, as well.  One tricky thing about this Rin quilt pattern is how to fold both the background and the applique pieces so you can cut and have your sections form a circle.  If I could change one thing about the pattern, I'd ask for more clarity in this step.  On the third block I felt like I didn't do well with the folding, ironing and cutting so I ended up making a second version.  The second attempt will do.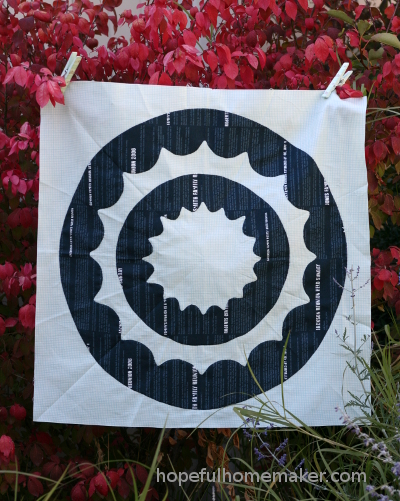 One thing is certain:  these blocks pack a lot of impact for something so simple.  The contrast between the low volume backgrounds and the blues is striking and makes me happy.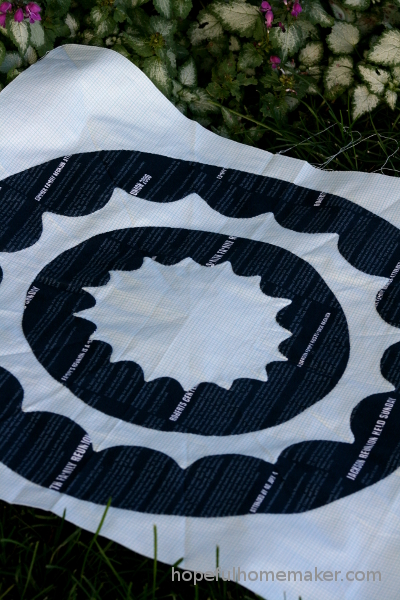 Currently I have these three rin quilt blocks finished, three more cut and basted, and the last three ironed and waiting for me to cut and baste the applique pieces.  I believe this is the 6th pattern by Carolyn Friedlander that I've started this year, and I still have several more I want to make.  I really love her work!  I also love applique, and that has been a fun discovery to make.
Jennifer