My Moda Building Blocks Quilt, Rediscovered
I was looking for something today in my sewing room when I reached behind the fabric stack at the front of a shelf, and found this: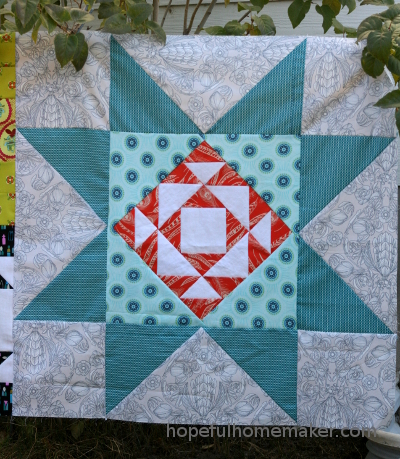 It's my partially completed Moda Modern Building Blocks quilt!  I began this quilt nearly a year ago, and it's been almost that long since I last worked on it.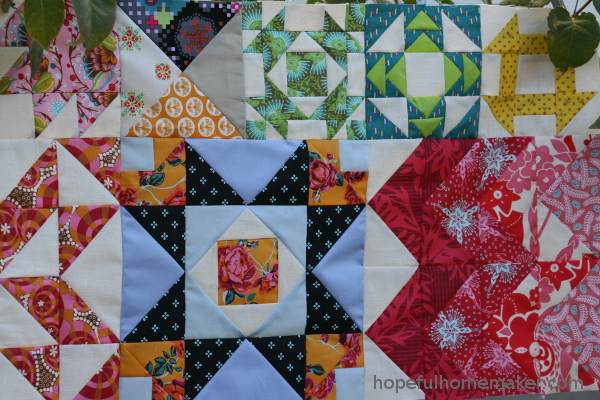 It's always fun to look at blocks I've sewn after not seeing them for a long time.  In some ways I like them more.  I really liked this quilt pattern made in all solids, but couldn't justify spending more on fabric, so I chose my Anna Maria Horner stash for this quilt, with a few others mixed in.  I remember being worried/disappointed about some of my fabric choices back when I made these, but I'm not bothered by them now.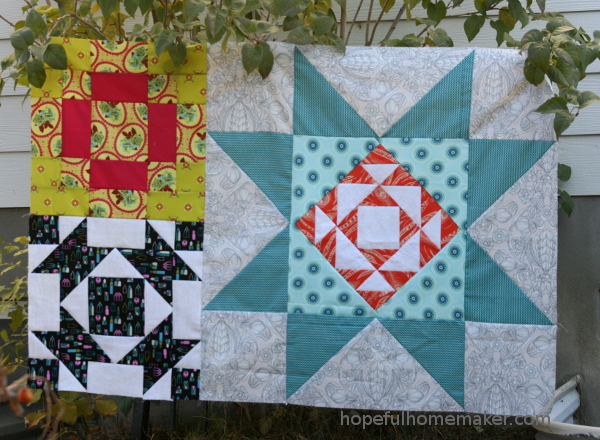 I also found a stack of fabrics that I remember choosing for my next blocks before I stalled on the project entirely.  The problem is, I don't remember which fabrics were for what blocks, and I didn't write it down, so… we will see.  There are a lot of six inch blocks ahead!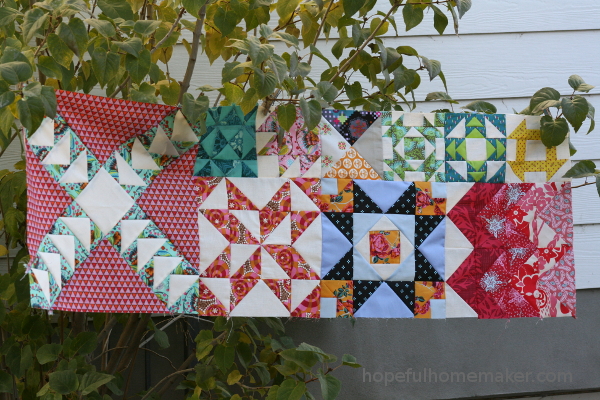 I would really like to finish this quilt, but I think it will need to wait until the new year when

I hope

things will settle down a little.  (wishful thinking, I know)  Still, it's nice to have rediscovered these blocks.
What unfinished project have you rediscovered lately, lurking in some random place?  I wish I could say this is my only one, but in truth I have several.  One of these days I'll finish them up!