Mod Indigo Lone Star Quilt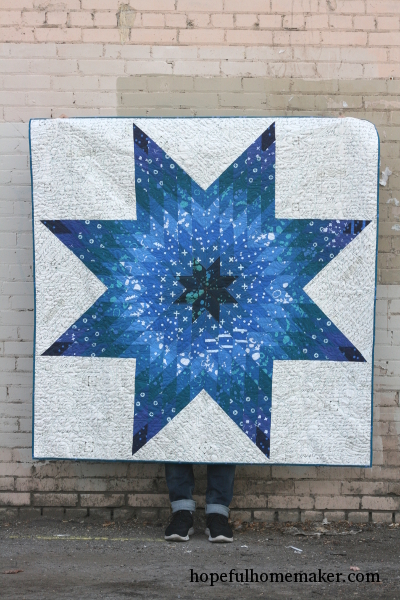 Meet my Indigo Lone Star Quilt!  This version of my

Mod Lone Star Quilt

is made using the Handcrafted Indigo batik collection by Alison Glass.  I love blue, so these fabrics really grabbed my attention and it was fun to put them all together to make a gorgeous star!  This quilt is dear to me, and I've photographed it more than once, but never loved the pictures – they didn't do justice to the quilt.  I finally found the perfect brick wall, on a perfect morning, with lovely light and a willing son to hold it for me in an alley.  It was worth the wait.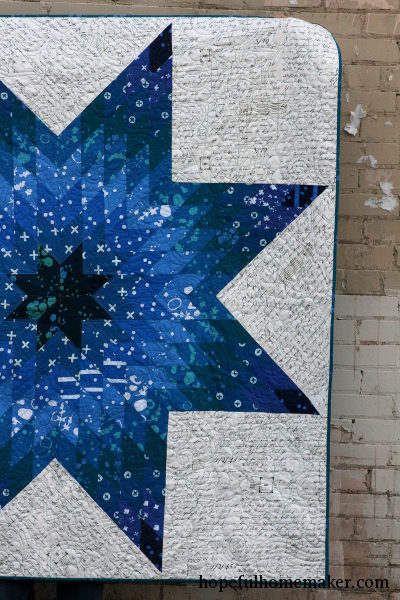 This is a smaller quilt.  Rather than add borders, I decided to leave the finished lone star block as the complete quilt, so this one measures 62″ square rather than 70″ x 90″ (as seen in the

original Mod Lone Star Quilt

).  It also made it reasonable to splurge on custom quilting.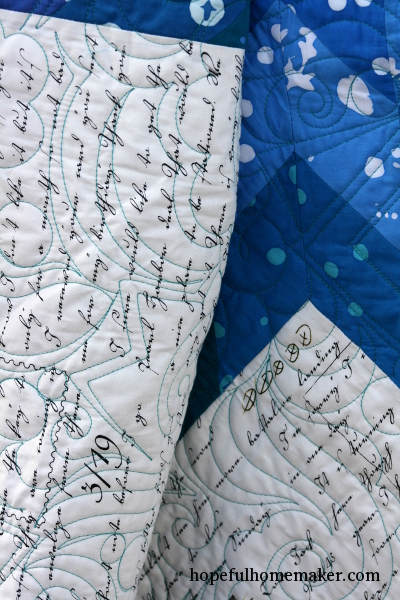 Melissa of Sew Shabby Quilting

did the most beautiful custom graffiti quilting on this lone star, using a gorgeous emerald green thread.  I can't get enough of it; it's so lovely and just perfect for these fabrics.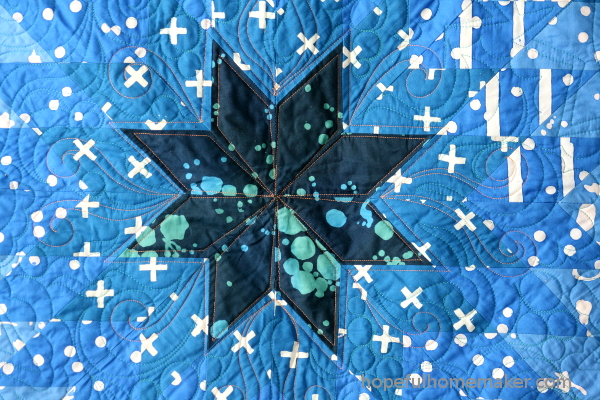 For the center star she used a gold thread, and then blended it out into the star with the emerald thread.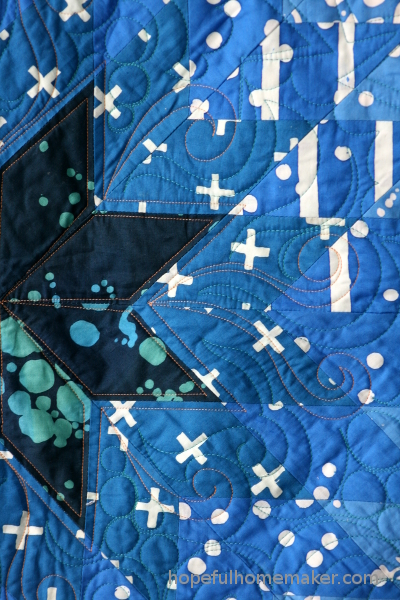 I think everyone should have at least one quilt with graffiti quilting on it!  There is so much to look at as your eye travels with the quilting design, and it looks great on the star, the background, and the backing too.  I am so grateful for the beauty it added to my project!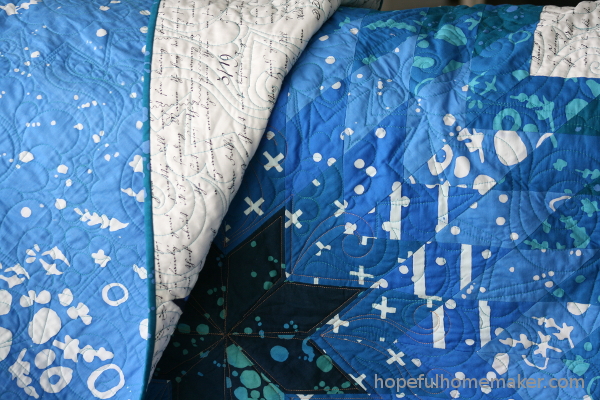 I love the way the lone star quilt block looks so different, depending on fabric placement and color.  This one was especially enjoyable to make and is a lot of fun to look at.  The

pattern is available

in my Etsy store.  It also includes a coloring page for you to plan your own.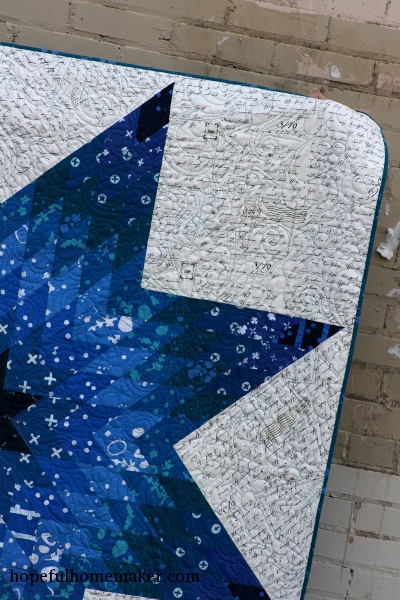 I feel like I'm looking into a phenomenal night sky when I stare at this quilt, and it makes me feel like anything is possible.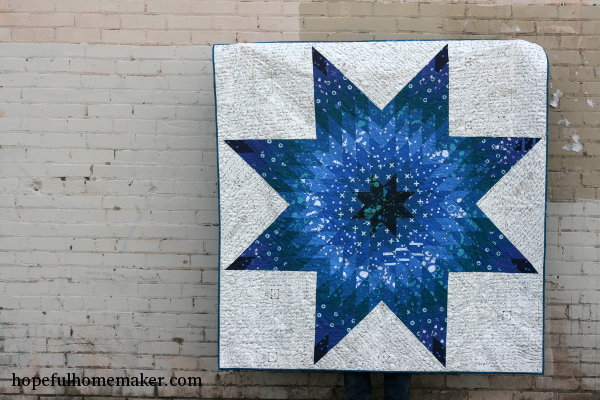 Lone stars are a lot of fun to make.  Start one today!  For more information on Lone Star blocks and quilts, visit my

Lone Star page

.
Happy sewing,
Jennifer