Baby Color Stack Quilt – new pattern
Few things gratify me more than gifting quilts I've made.  If that quilt is for a beautiful little baby, then it's even better.  The Baby Color Stack quilt is a modern quilt pattern which is fast and fun to make.  It's a perfect gift for the bundle of joy on it's way to the arms of someone you love.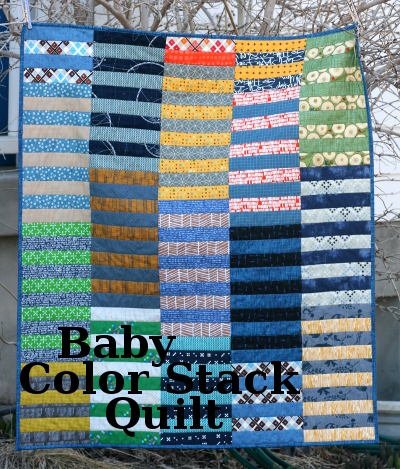 As I write this post I sit curled up under my original

Color Stack Quilt

.  It makes me smile to see so many colors and favorite fabrics together.  The Baby Color Stack quilt is no different.  This year has been the year of the boy among my friends and family members and I wanted to make something for them with a modern, yet simple, design and good color sense.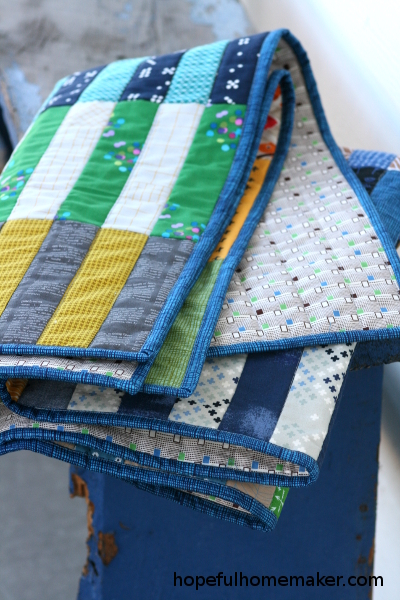 I re-worked the measurements for the original design so the block would look good on a small quilt.  I love how it looks, with so many shades of blue, gray, black, brown, and green plus a bit of yellow and orange to pull it together.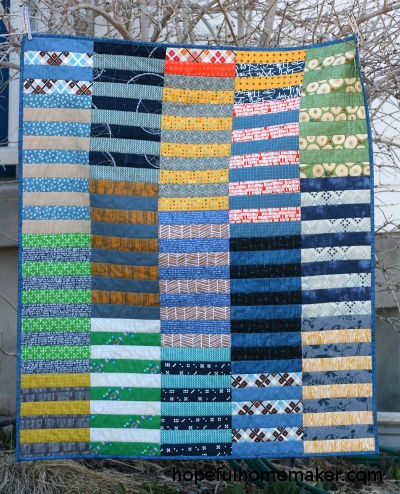 The

Baby Color Stack quilt

measures 38″ x 45″.  The pattern is available in my

Etsy shop

,

b



undled with the original Color Stack pattern


for just $5.  Download the pattern today!  Please note, the Baby Color Stack pattern is only available in the pattern download.  It is not included in my original

Color Stack tutorial

.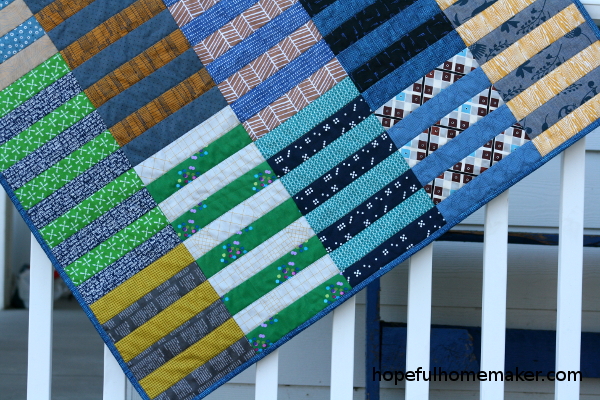 For the quilting I opted for straight lines by ditch-stitching the vertical seams because I didn't want any quilting to compete with the fabrics as they worked together.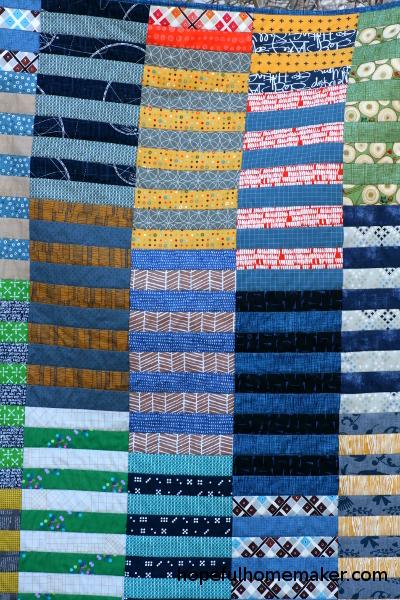 The backing is a print from the Katie Jump Rope collection by Denyse Schmidt, and the binding is an Alexander Henry heath print in a gorgeous vivid blue.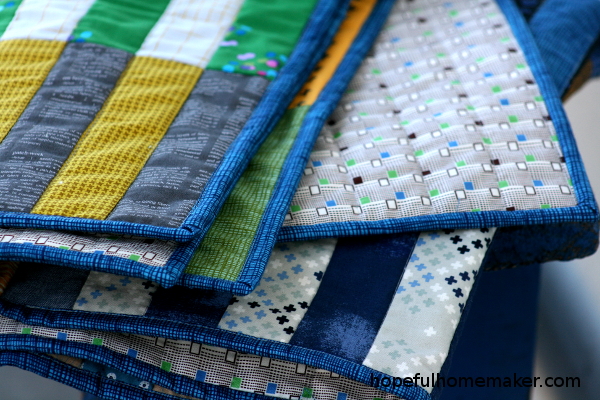 I have already made a few different versions of this quilt.  It's my new go-to pattern for baby quilts.  I enjoy choosing the fabrics and I can finish the quilt in as little as a day, making it a fast (and last-minute) option for gifting.

Download the pattern today

and you'll be ready for your next baby gift!