Hunter's Star: a quilt + random memory
I love it when traditional quilt blocks enjoy a surge of popularity.  The Hunter's Star is certainly one of them right now, and for good reason.  It makes a gorgeous quilt!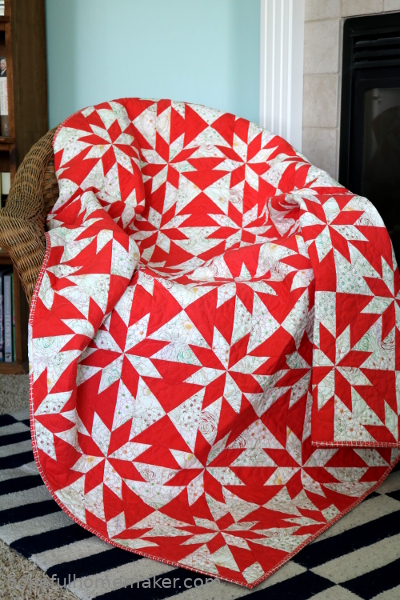 Ready for a quick story?  I had a very eccentric Physics teacher in high school.  He was a lot like Doc Brown from Back to the Future, crazy hair and all.  His desk was covered with bumper stickers that were far from politically correct, even for the late 80's.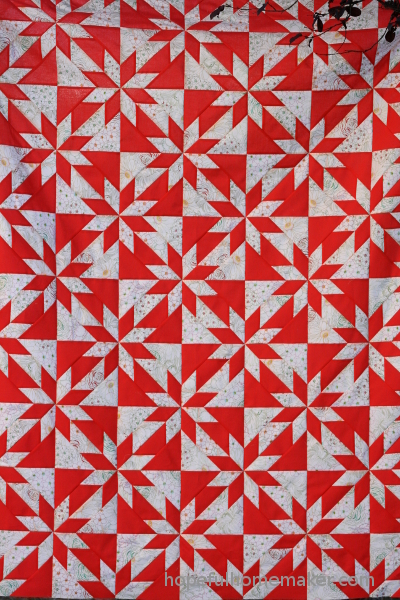 It was, however, at the end of that year of Physics that he surprised us one day and with an awards ceremony.  He did it every year for each of his Physics classes.  And so he proceeded to read a list of various awards and names of students and I settled in to listen.  I had done well in his class, but I was certainly no physicist in the making.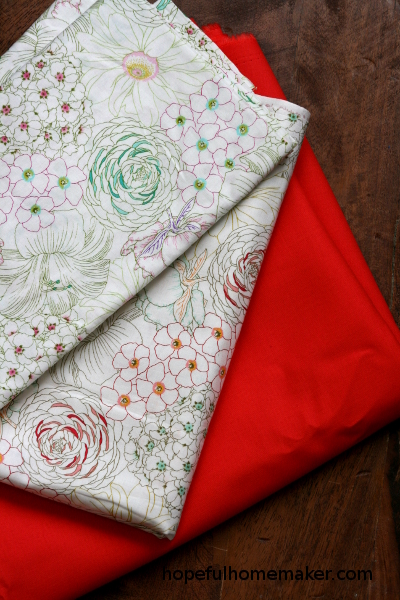 Then came an award he said needed an explanation:  in every other class he'd given it to the hottest girl or guy in the class.  But in my class, he awarded it instead to the person that everyone wanted because they knew they'd get an A.  Without further fanfare he read my name and gave me a certificate that said "most desired lab partner."  It lay on my desk as I sat wondering what to think:  Not very pretty but dependable?  She cares so much about her grades that she will do your work too?  While you go flirt with the pretty girl?  In the end I shrugged it off.  He was just odd enough he may have thought it was the compliment of the year.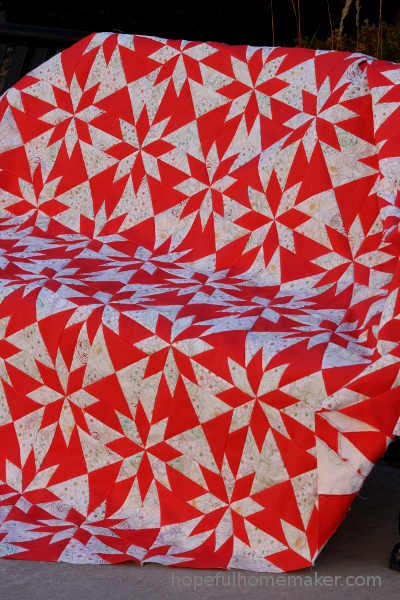 I'd forgotten about that award until I was looking at these pictures today.  Quilting isn't a multi-generational craft in my family; I discovered it on my own and just sort of wandered around, learning a little here and a little there for years before I found a group of quilting friends and felt like I belonged.  I'm often just as impressed with traditional quilt blocks as I am with modern designs.  To me they're all pretty new and most of them strike me as both traditional and modern.  Like many other traditional quilt blocks, the Hunter's Star deserves the award, "most desired quilt pattern," not because it's the hottest new trend, but because you can depend on it to deliver a beautiful quilt every time.  With just two fabrics, you create something that makes people pause to look a little longer.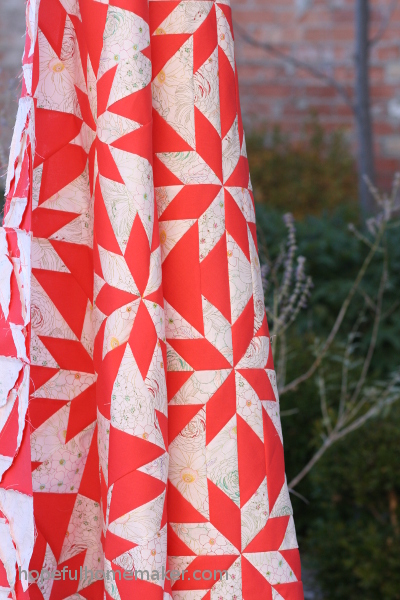 This pattern is one I first made years ago in a traditional red and white color scheme.  The method is fast and fun, with no half square triangles, extra seams or Y seams, and almost zero waste.  The Hunter's Star block was the perfect way to use my beautiful low-volume floral fabric.  I added a geranium-colored solid (Moda Bella color 9900 258) and made a quilt so bright and happy it almost glows.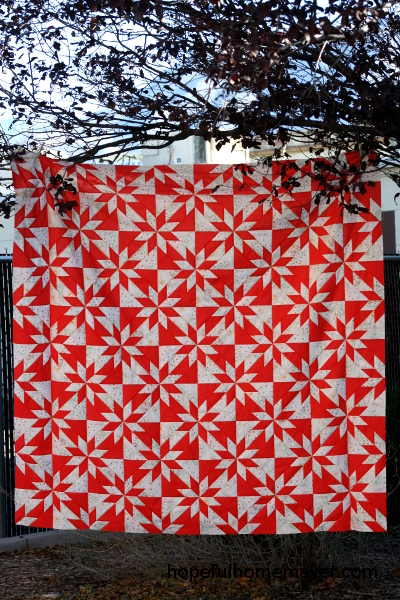 After years of requests for the pattern, we've written it.  You can find it here in my Etsy shop.    And unlike my Physics award, when it's finished you'll know the compliments are sincere. This quilt pattern is both dependable AND pretty.
Jennifer