Anthem Quilt: Peppermint Edition
Christmas sewing is underway in my studio and I'm thoroughly enjoying it.  Meet my Anthem quilt: Peppermint Edition!  This is the Anthem quilt pattern with cheerful holiday colors to make a festive peppermint version.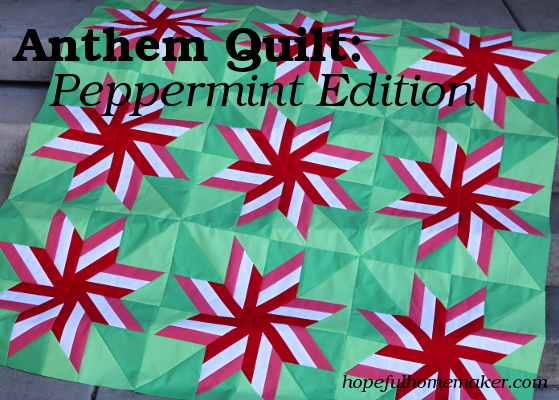 I was sitting in my car when the idea struck: pink and red stars on a green background and my little girls happily snuggling under it while watching a Christmas movie.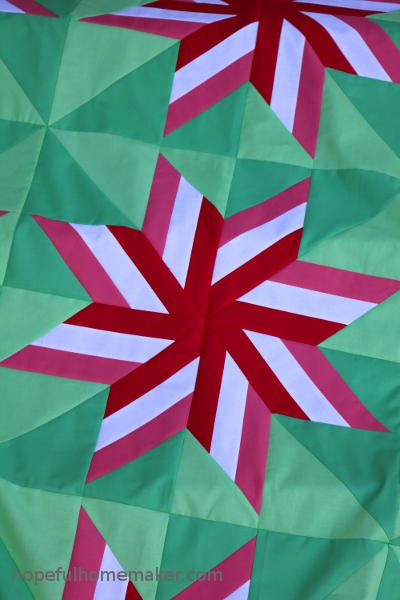 I started with the stars, picturing a pink and red swirl.  The colors I used were Moda Bella Solids in Ruby (red) and Moda Bella Solids New 20 color 9900-385 (pink).  I particularly like the Ruby red – it is a great color!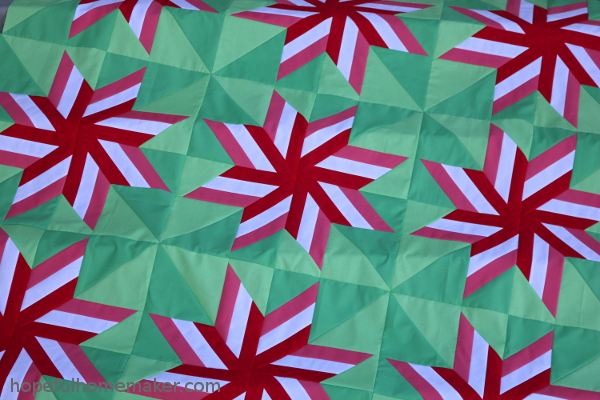 Once the stars were made I began the hunt for just the right green… which was harder to find than I expected.  I made test blocks in several colors before narrowing my favorites to Kona Pistachio and Kona Pear.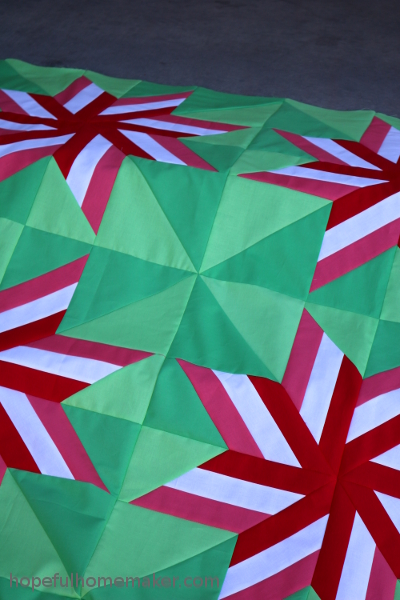 In the end I decided not to choose between them and instead use both.  I alternated the greens as I sewed my blocks together to create a secondary pattern with the background fabrics and continue the minty feel of the quilt.  I like the green pinwheels where the blocks connect and the overall feel of the quilt is happy and festive, exactly what I pictured.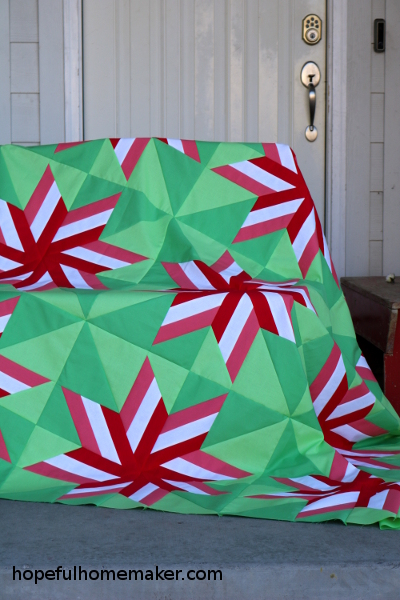 This pattern is great because it comes together easily and without too much time.  I have several complex quilts underway and they're amazing, but it's also nice to finish a quilt quickly and easily.  When I'm sewing with a deadline, either for a holiday or for a gift, I favor patterns like this one.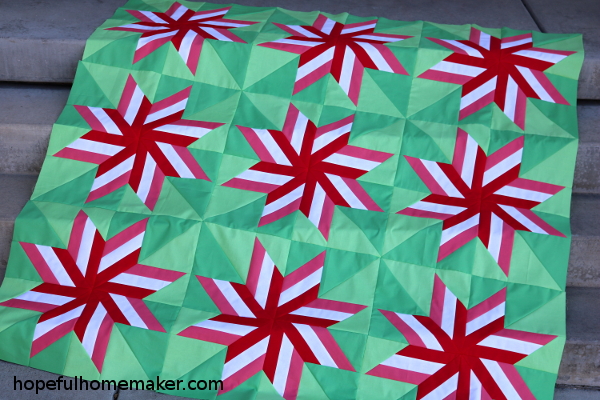 Want to make your own Anthem Quilt: Peppermint Edition?  I've updated the pattern with fabric requirements and piecing instructions for two background colors.  Download yours today and have a Christmas quilt top ready before you know it!