January Quilt Top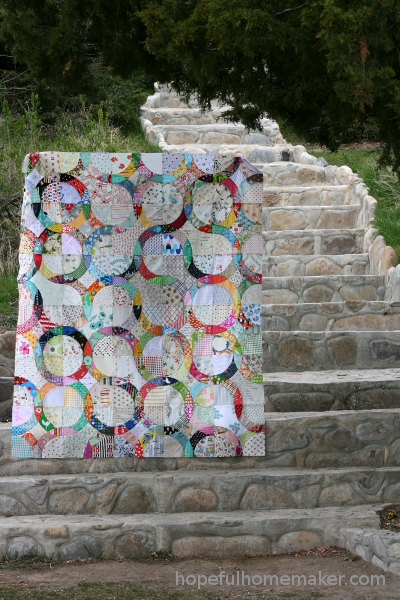 I can't remember how many trips I've had around the sun since I first started this quilt.  Here it is, January again, and it seems as good a time as ever to share my January quilt top!  The pattern for the January quilt block was designed by Lady Harvatine and is available in her shop.
My version is full of different fabrics in every color.  I selected fabrics that felt like taking a walk through my favorites, and I included many precious scraps and cut into other prints I'd been "saving".  My only rule was color in the circles and low volume in the backgrounds.  Some of my low volume background prints are rather loud but they work for me.  I love seeing all these prints together!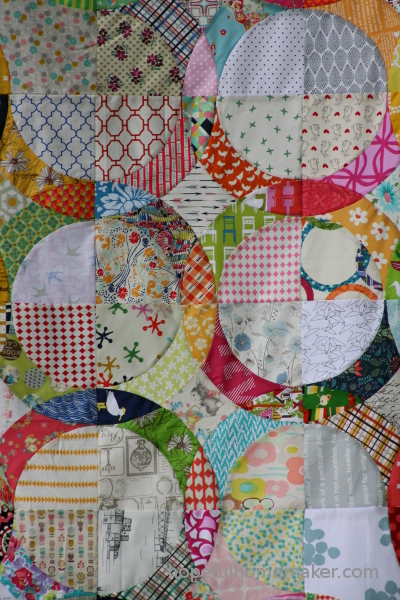 I will admit that precision in piecing all these curves was a challenge for me.  It has been for some people who make this quilt, especially because very piece has bias edges to deal with.  I decided not to worry about precision but I did square up my blocks before piecing the January quilt top together.  For my layout I made thirty blocks and pieced them in a 5 blocks by six blocks top that measures about 55″ by 66″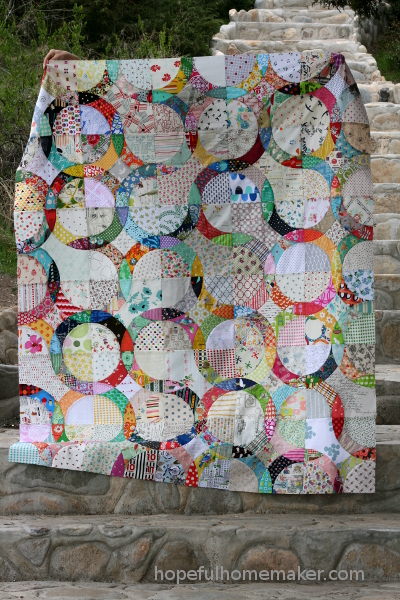 My January quilt top has been on and off my design wall many times while I worked (or didn't work) on it.  At every stage my second daughter exclaimed "this is my favorite quilt!"  I appreciate feedback from my children about my quilts, especially when the design, color, or fabrics resonate with them.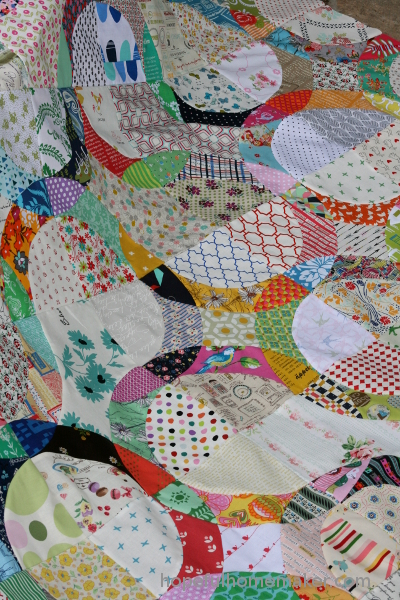 This quilt top makes my heart happy.  It contains so many favorites!  I am thrilled to have finished it and now need to decide on quilting.  I'm sure my daughter would love to wrap up in it while it's still winter!