Trinket Sew-Along: my first blocks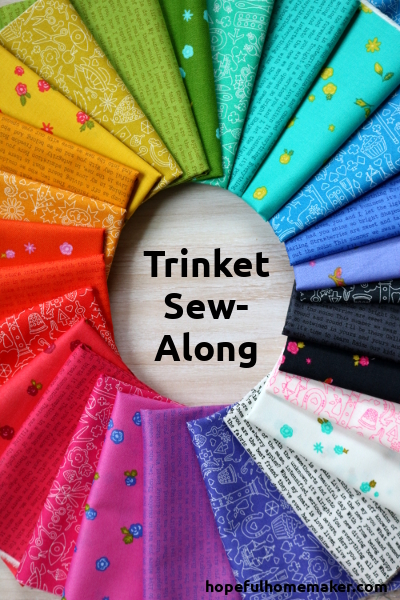 Alison Glass is hosting a sew-along for her pattern, Trinket.  The pattern is one I've had my eye on for months, so when she made the announcement I signed up immediately.  I am excited to improve my foundation paper piecing skills through this project, as well as to work on color and fussy cutting.  In preparation I dusted off my favorite tools for foundation paper piecing and printed the blocks.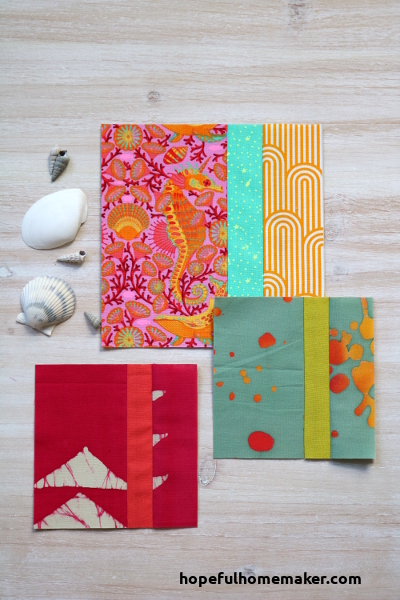 I debated with myself over fabric choices as well as block size and decided to make two trinket quilts during the trinket sew-along.  For the first I am using my Alison Glass fabrics and scraps to make the original sized blocks.  I will make 2-3 of each block.  I considered some color scheme or designer to use that would be different from the quilt featured in the pattern, but since I've never made a quilt in the signature Alison Glass style, I will try it.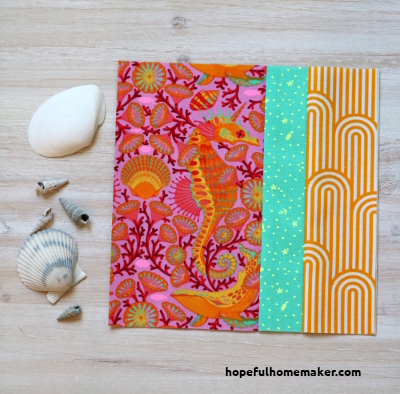 The more I thought about the name of the quilt, "trinket", the more I thought about the trinkets I've collected.  Most of them are connected to memories of the beach.  This sew-along will be a fun opportunity to make a quilt honoring my favorite place and some treasured memories.  For this second version I enlarged the blocks approximately 140% and I will make just one of each block.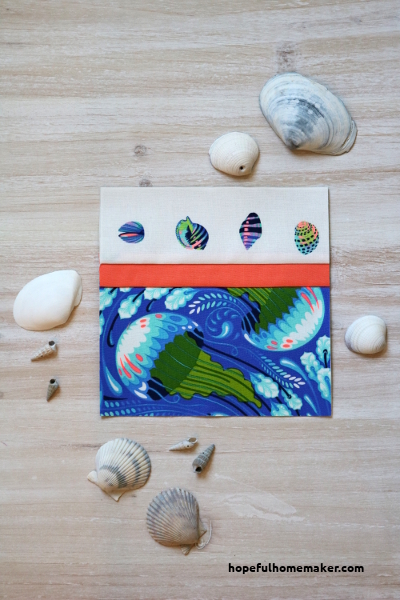 I started with this quilt with the Zuma fabric collection by Tula Pink.  It's saturated with bold color and gorgeous artwork.  I'll mix in other designers but for now these blocks make me smile.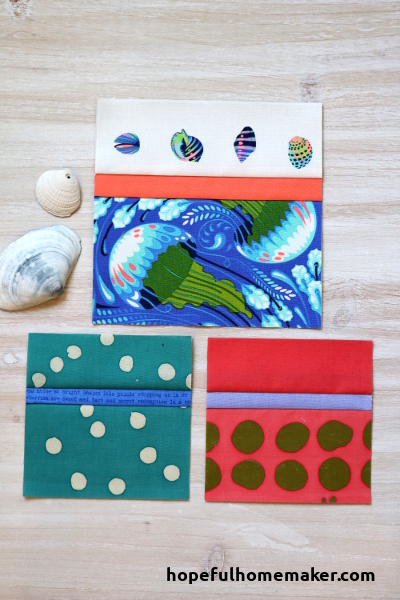 The Trinket pattern is, so far, easy to follow.  The first block is simple and the blocks increase in difficulty as you sew through them.  I am glad that the first blocks are fast and easy. Hopefully my skills improve as the sew-along continues!