Vintage Spin Quilt Top
Way back in 2016 (what? how has it been so long?) I attended a quilt workshop with Kathy Doughty.  I loved every minute.  She taught two different classes, and in my eagerness I began three different projects during the workshops.  This Vintage Spin quilt top was one of them.  The pattern is in her book

Adding Layers.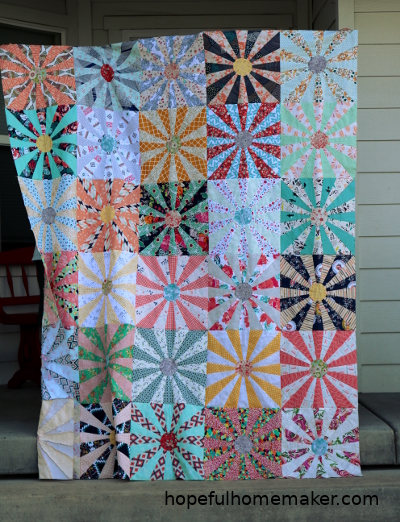 I know, I know.  I have a problem with starting new projects.  But I had a good excuse:  I wanted to try everything she was teaching.  So I did exactly that.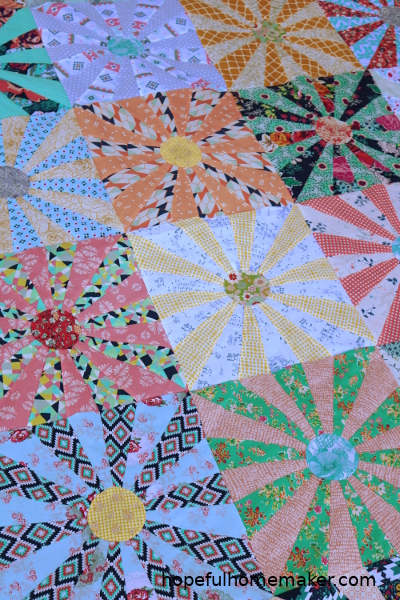 I'd never made a dresden before, and it sounded really cool to square it up after sewing.  And if you know me well, you know that I love vintage things, so putting a "spin" on vintage was right up my alley.  So I made two blocks, cut them into squares, and then folded them up and put them away.  For about 2 years.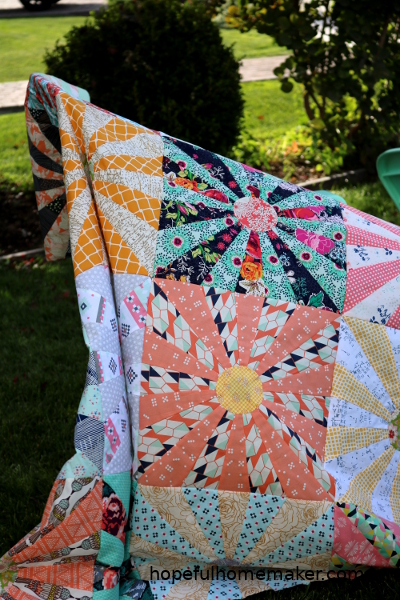 Last year I went through all my Art Gallery fabrics and cut the wedges.  There are a few prints from other manufacturers, but this is mostly Art Gallery prints.  I have a monthly sewing night with a group of friends, and I'm more effective on those nights if I have a project that stays in a box and only gets worked on when I'm there.  I cut it in advance, and make sure it's not so complex that lively conversation will cause me to make major errors.  Then over several months I work away at it until I have a finished quilt top.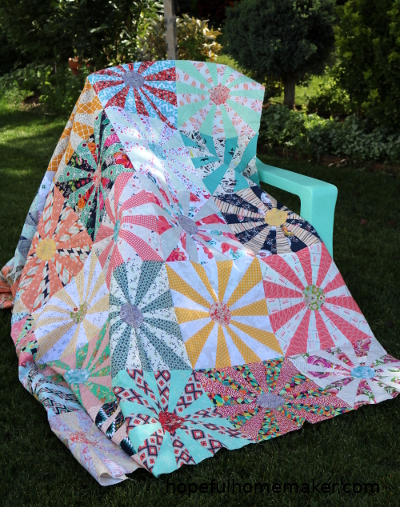 That's the story of this quilt top.  After finishing the blocks I squared them up and stitched the center circles on.   Before I knew it all the blocks were sewn together and suddenly I had one less work in progress!
This Vintage Spin Quilt top is a happy one.  I love all the movement between the blocks, the floral centers, and the colors.  It reminds me of spring.