Garden of Quilts at Thanksgiving Point
Last weekend I attended a fun new quilt show at Thanksgiving Point, called Garden of Quilts.  The quilt show was part of Riley Blake's 10th Anniversary celebration.  It featured quilts from their collection as well as the Fat Quarter Shop collection, in addition to quilts submitted by individuals and a few other special exhibits.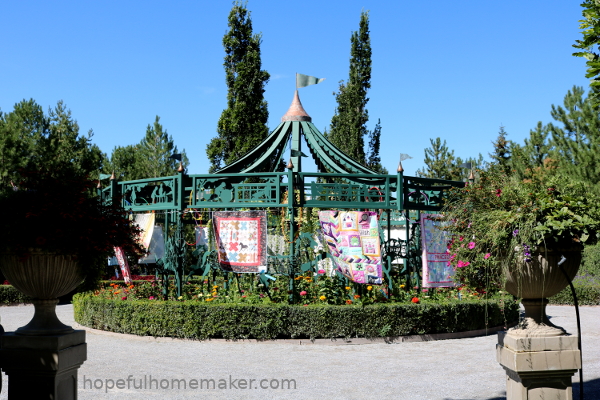 The Ashton Gardens at Thanksgiving Point are a gorgeous, 55 acre collection of gardens located in Lehi, Utah.  I have always loved walking through them.  Gardens and quilts:  can there be a more beautiful combination?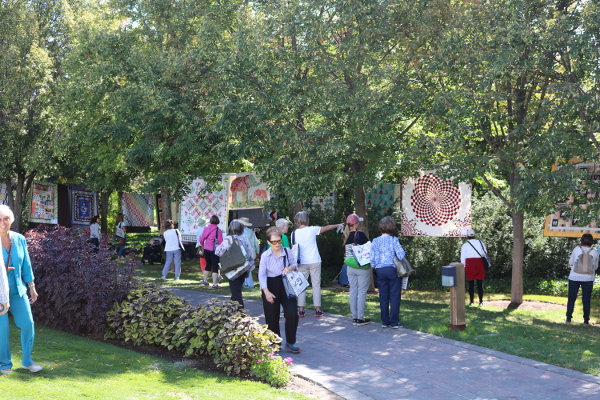 I submitted four quilts to the show and it was fun to wander until I found all of them.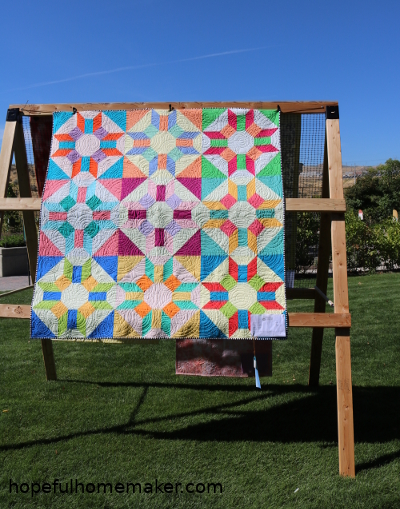 My Prosper in Solids Quilt was in a pretty spot.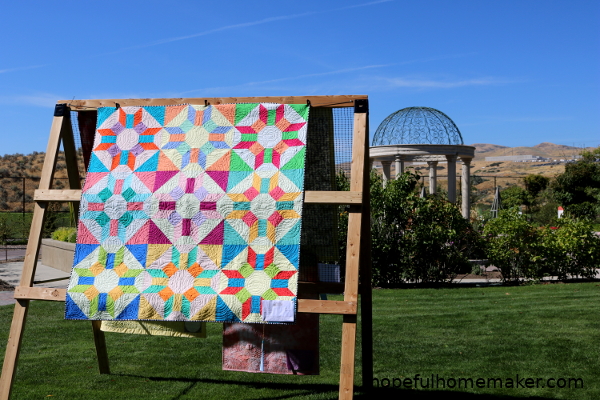 I wish I had a backdrop like this every time I photographed a quilt!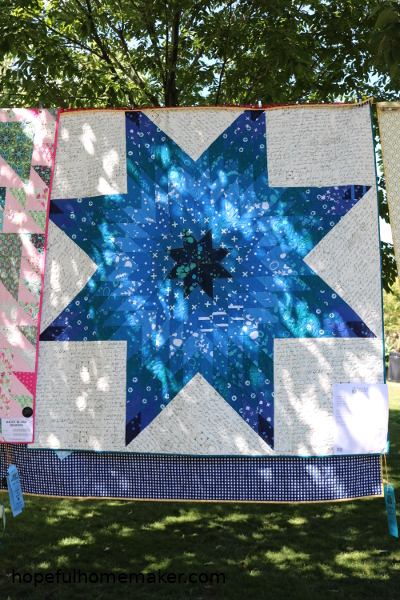 I found my Indigo Lone Star quilt hanging among some trees, and the moment I snapped this photo was perfect.  Do you see the dappled sunlight in a circle, highlighting the lighter ring of the star?  Perfect moment!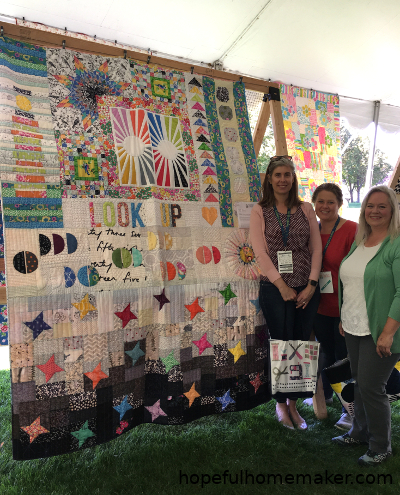 My Light quilt top is now a finished quilt, finished in time to submit to the show.  I was thrilled to find it with two of my dear friends who also worked on it.  I'll share more of this quilt soon, as well as the fourth quilt I submitted.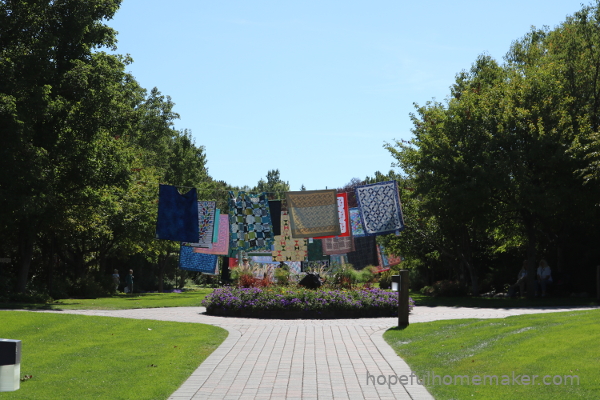 In addition to hundreds of beautiful quilts and acres of lovely flowers and shrubs, The Ashton Gardens also feature a special Light of the World Garden.  The time I spent there was the most peaceful of all, among masterful statues of Jesus Christ, my Savior.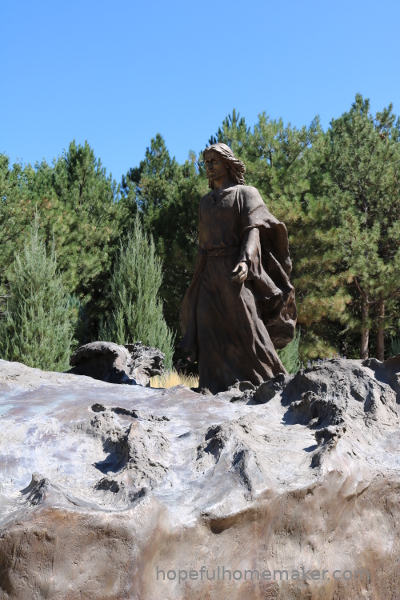 There were a few quilts that caught my eye, like this antique flag quilt in the Secret Garden, part of the private Ashton quilt collection.  The blue fabric faded, but the red is still vivid.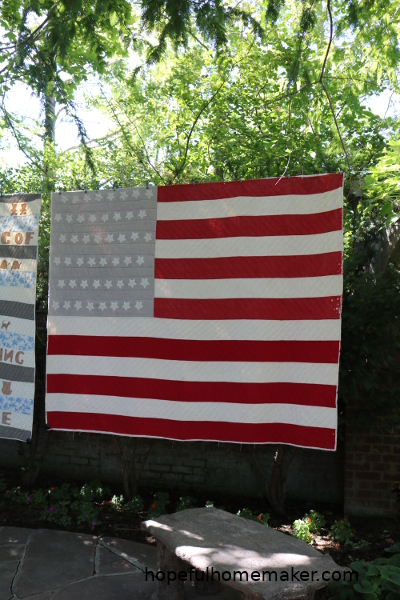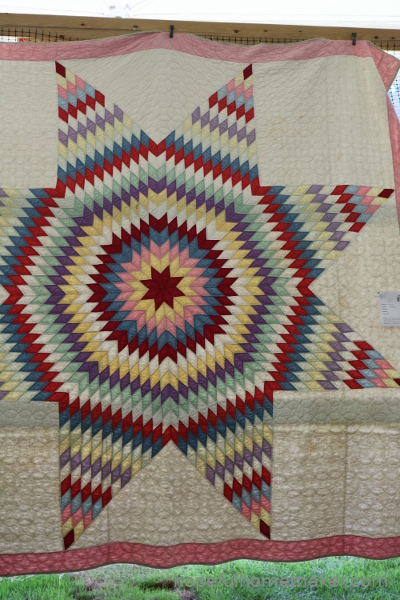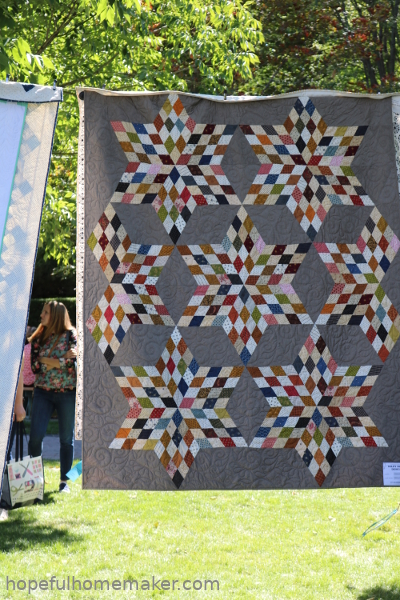 Watch for Garden of Quilts again next year.  I heard it will return, bigger and better, and I'm excited to see it.  I love being a part of the quilting community!